Cooking Indian food with a French twist, inspired by grandma's recipes
At popular modern Indian restaurant Thevar, chef Manogren Thevar applies the skills he picked up at Guy Savoy and Waku Ghin to put a creative spin on traditional Indian flavours.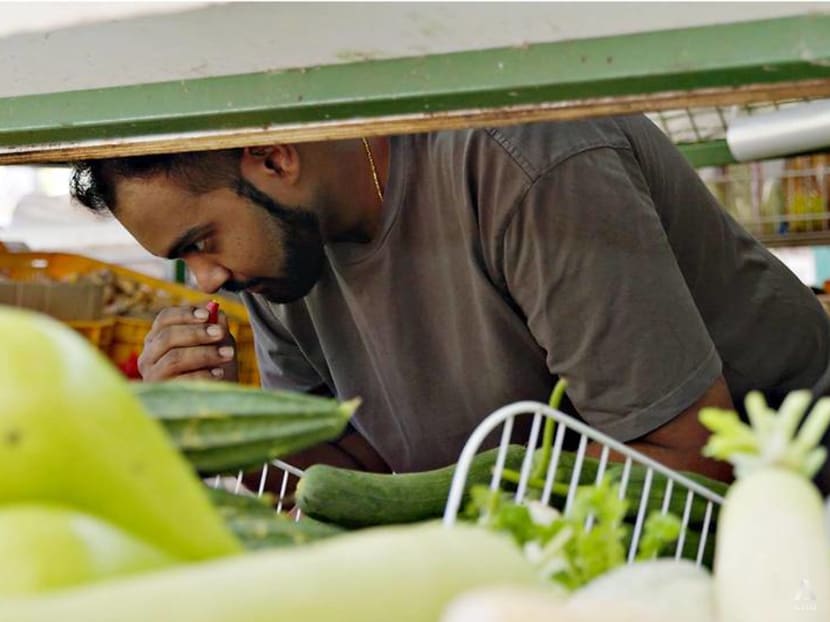 Manogren Murugan Thevar grew up eating Indian food and loving Indian flavours and spices. But he had never cooked Indian cuisine before – until he opened his eponymous restaurant Thevar in 2018. 

The Penang-born chef was formally trained in French cuisine and spent his formative years in Michelin-starred restaurants Guy Savoy and Waku Ghin. He had always been fascinated with food from a young age, as his parents would often take the family out to eat.
"That's how I really fell in love with food, especially street food in Penang, where it's a haven of Malay, Indian and Chinese food," Thevar reminisced.
When he was 29, he spent a month travelling around India to better appreciate the country's history. That journey and his regular visits to local markets in Singapore now inform his cooking at the restaurant.
"I started my career in French cuisine and I've always wanted to do it with Indian flavours," the chef shared. "In Thevar, we serve modern Indian cuisine with French techniques and some flavours from the (Malaysian) peninsula where I come from. I try to keep the flavours authentic. But the techniques, the way I plate it, I approach it in a modern way."
Thevar wants his restaurant to plug the gap for Indian-style tapas in Singapore, where diners can enjoy creative dishes such as rack of lamb with coriander chutney and fermented green chilli, or crispy pork with sambal aioli wrapped in betel leaf, in a relaxed and convivial setting. The eatery also offers Indian-inspired cocktails and fine wines to go with the sharing plates and dishes in the chef's tasting menu.
At popular modern Indian restaurant Thevar, chef Manogren Thevar applies the skills he picked up at Guy Savoy and Waku Ghin to put a creative spin on traditional Indian flavours. Find out what inspired him to do so in this video.
"I try to keep it very casual here, where even if you wear Bermudas or slippers, you can still come and dine-in because my focus is to serve you good food," he said. "I want a communal dining style where people can share [the food] and have a good time."
As Thevar constantly experiments with new dishes, his grandmother's recipes are never far from his mind.  One of his favourites is her rasam, a savoury soup cooked with anchovy sambal and eaten with rice and fried eggs. He wanted to put it on his menu, so he spun a unique version using Irish oysters topped with rasam vinaigrette and sambal oil.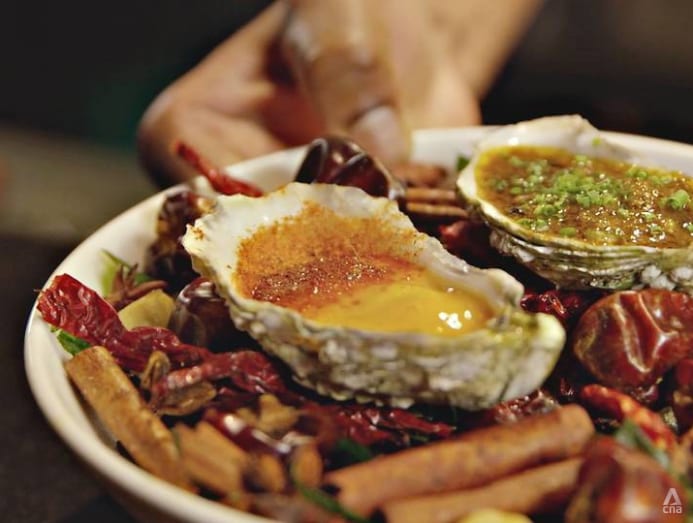 "Creating dishes is my favourite thing. I can push my boundaries through that and show who I am. Where an artist shows his ideas through paintings, I show myself through the dishes I make," he said.
Thevar and his team of eight use a range of techniques to replace slow cooking methods traditionally used in Indian cuisine. The star of the show, however, are the spices, and Thevar has blended at least eight different combinations that form the backbone of the restaurant's menu.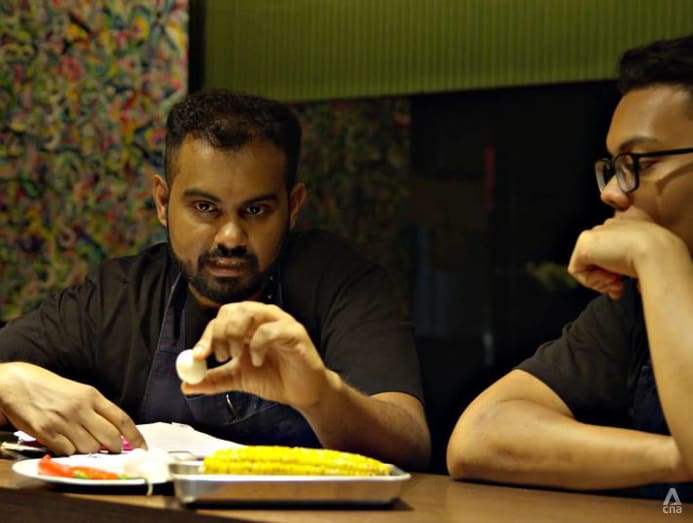 "Indian food is too rich and too heavy in spices and creamy," he explained. "So what we are trying to do here is to balance everything. We change the ingredients, but we try to keep the flavours authentic. We've created around 300 to 400 dishes [since the beginning]."
Even though he is busy in the kitchen, Thevar would observe the reactions of the restaurant's diners as they ate. "When I serve something to a guest, from their first reaction, I'd already know if this is good or not. We can see it from their faces and it really brings me a lot of happiness.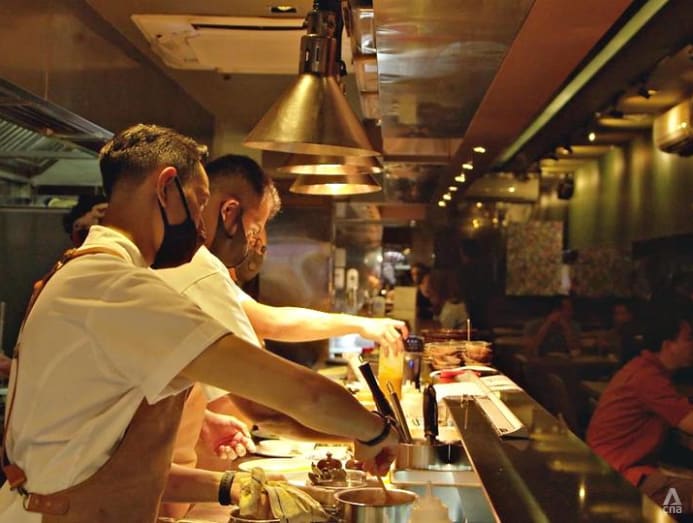 "My vision for the restaurant is simple – to cook really good food, with good produce, good flavours, and have happy guests."
Adapted from the series Remarkable Living (Season 3). Watch full episodes on CNA, every Sunday at 8.30pm.