The Singapore whisky collector who has assembled 700 bottles over 20 years
For whisky lover Keith Chong, his collection isn't about the amber spirit itself – it's about sharing it with the people who mean most to him in life.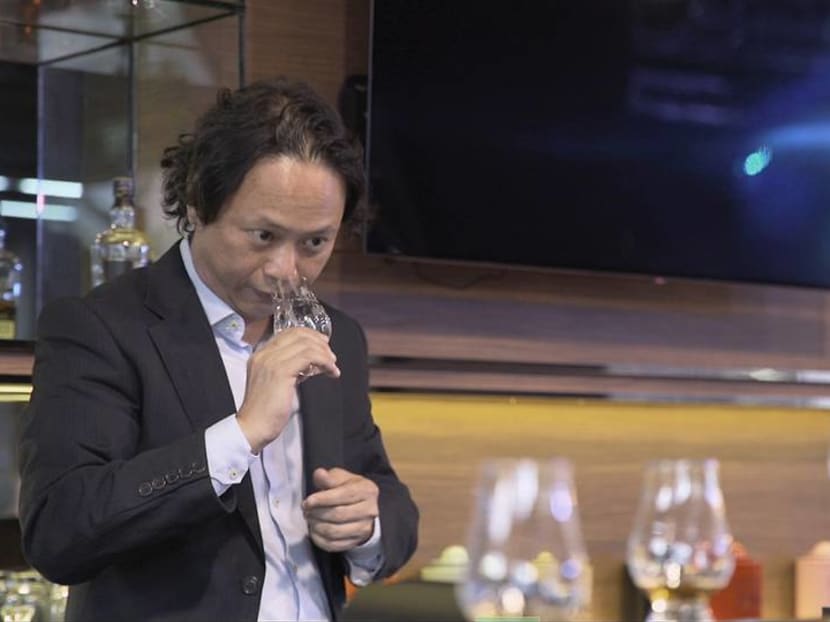 For banker Keith Chong, "drinking, talking about it, exchanging ideas, it brings a lot of joy". He's talking about that magic potion is whisky, or as he calls it, his "joy juice". The noted whisky collector has amassed over 700 bottles, assembled over 20 years when he started buying a bottle or two, aided by his friends. It is a passion carried down from his late father, whom he used to drink with. Enjoying a glass of whisky brings back memories of his dad. "I missed the times when we sat and drank," he reminisced.

Chong keeps some of his bottles in a storage facility – the rest he keeps at home to appreciate at his own leisure or in the company of friends.
"Apart from being a collector, I drink as well," he said, adding that the key reason he collects whisky is to "ensure that I actually have the bottle that I like".
It's a very social obsession. Chong admits that he has a bad habit of not keeping an inventory of his bottles. "My friends come over, and if I see that I don't have enough open bottles, I'll just open another bottle," he quipped.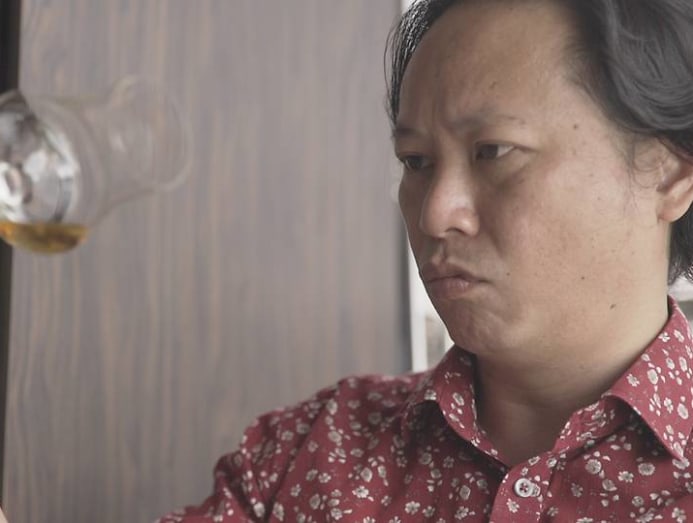 Chong's extensive collection holds some rare gems. Yes, there are bottles of monetary value. The Karuizawa Samurai series, for example, is valued at S$10,000 each – and he has 10 of them in storage. But there are also items that are valuable for different reasons.
A rare independent bottling of Chieftain's Glentauchers from 2005 features the Monkey God on its label. "It remind me of my dad's old house in Tiong Bahru as there is a famous Monkey God Temple along Eng Hoon Street," said Chong. "We were at Blk 73 Eng Watt Street."
To supplement his whisky collection is another collection: Whisky glasses.
"The beauty of a whisky or a single malt is always, even after you finish drinking it, the aromas stay in the glass for about half an hour," said Chong. The choice of glassware, he explained, highlights different aromas or none at all with the very same whisky. "And we really enjoy nosing it."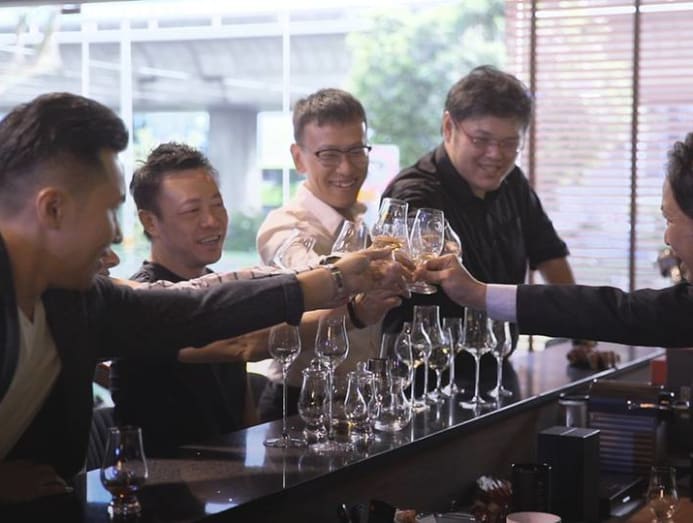 Still, beyond the collecting and the tasting and the nosing, what it it comes down to for Chong is people.
Whisky is to be shared. "With the people that you most enjoy with, the people that you most care for," he said. "It's always for that."
Adapted from the series Remarkable Living. Watch full episodes on Channel NewsAsia, every Sunday at 7pm.