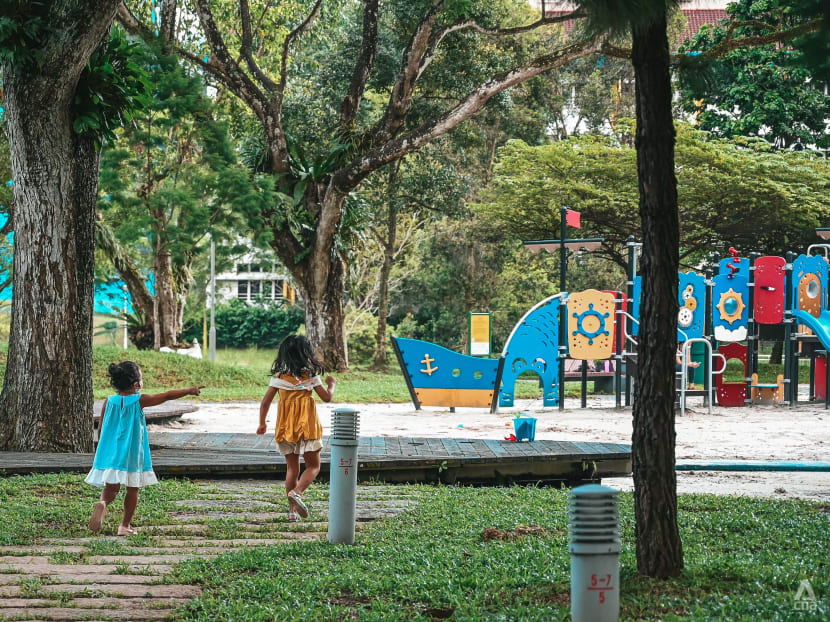 367 children have been infected with COVID-19 to date, accounting for 0.6 per cent of all local infections
172 children have been infected with the Delta variant
None of them developed severe illness requiring oxygen supplementation or ICU care
SINGAPORE: Singapore has had 367 COVID-19 pediatric cases to date, including 172 who were infected with the Delta variant of the virus, said Senior Minister of State for Health Janil Puthucheary in Parliament on Tuesday (Sep 14).
In all, children below the age of 12 accounted for 0.6 per cent of all local infection cases in Singapore, said Dr Puthucheary in response to questions from Members of Parliament Dr Tan Wu Meng (PAP-Jurong) and Mr Yip Hon Weng (PAP-Yio Chu Kang).
Of the children who were infected, 50 cases were aged zero to one, 83 were between two and four years old, 76 were aged five to six, and 158 were between seven and 12 years old.
None of them developed severe illness requiring oxygen supplementation or ICU care, said Dr Puthucheary.
Children under the age of 12 are currently not eligible for COVID-19 vaccination in Singapore.
Health Minister Ong Ye Kung said at a multi-ministry taskforce press conference on Sep 3 that vaccinations for these children could start early next year after trials are completed and regulatory approval is given.
"VERY LOW PROPORTION" OF CHILDREN HAD SEVERE ILLNESS
Globally, data has shown that a "very low proportion" of children infected with COVID-19 experience severe illness as compared to adults, said Dr Puthucheary on Tuesday.
He noted that the percentage of infected children who fell severely ill and required intensive care was 0.7 per cent in Israel, 0.3 per cent in South Korea and 0.6 per cent in France.
"There is evidence suggesting that children with underlying medical conditions such as genetic neurological metabolic conditions - some degree of medical complexity - congenital heart disease, obesity, diabetes, asthma, chronic lung disease, sickle cell disease or immunosuppression might be at increased risk for severe illness from COVID-19," he said.
Although there have been no severe illnesses among children with COVID-19 in Singapore, Dr Puthucheary said that the Government was "mindful" of the rising number of cases in the community, and that more children might be infected with COVID-19 in the future.
He listed several things parents could do to minimise the risk of their children getting infected, such as maintaining good hygiene, keeping their homes clean, keeping their masks on when out, and cutting back on social activities where masks are off or social interactions are prolonged.
Such interactions accounted for the "large majority" of infections, said Dr Puthucheary.
"Family members should also get vaccinated to reduce the risks of being infected (and) transmitting COVID-19 to the child."
Immunocompromised children should take "additional precautions" such as avoiding crowded places and minimising their number of visitors, he added.