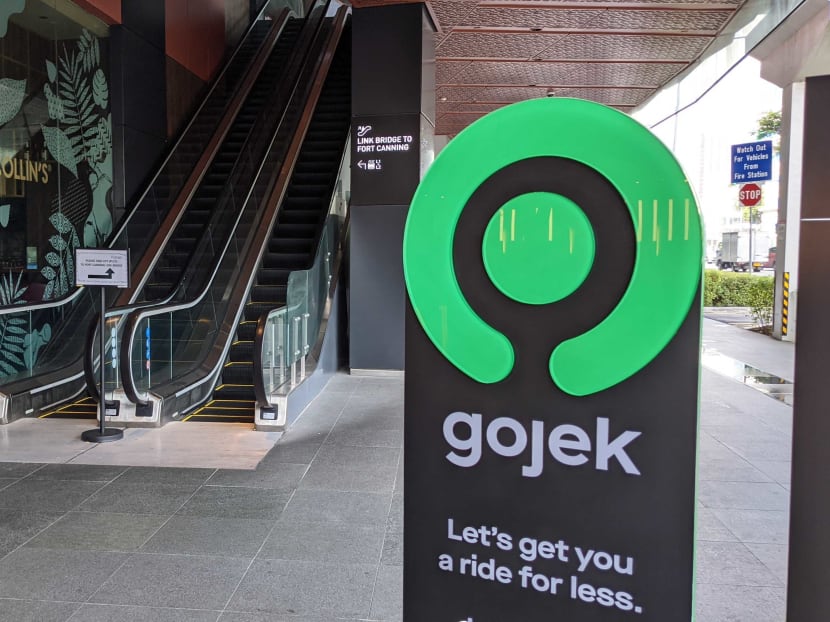 SINGAPORE: Despite slashing its drivers' commission rate by half, Gojek's "overall economics" are where it wants them to be, said the firm's Singapore general manager Lien Choong Luen.
The firm announced in June that it would cut the commission rate paid by drivers from 20 per cent to 10 per cent until the end of next year to help them earn more amid the COVID-19 pandemic. 
Mr Lien pointed to Gojek's platform fee – a S$0.70 surcharge paid by all passengers in Singapore since March last year – as "very healthy", adding that the Indonesian ride-hailing giant emphasises fiscal and operating prudence.
Gojek's Singapore operations began with the opening of a data science office here in 2017. In late 2018, Singapore was one of three countries where the firm launched its services as part of a US$500 million regional expansion following Uber's exit from Southeast Asia. 
Speaking to CNA, Mr Lien said Gojek is continuing to invest in its business in Singapore.
The firm plans to introduce more services here in addition to its private-hire car and taxi booking services over the "next few months". He declined to give more details, saying more would be revealed once launch dates are confirmed. 
Like its main regional competitor Grab, Gojek offers a slew of services ranging from food and grocery deliveries to financial services in its native Indonesia, though these have yet to be introduced in Singapore. 
In 2019, then Gojek co-chief executive Andre Soelistyo said the firm plans to eventually offer such services in Singapore, but was taking a cautious approach to doing so.
Gojek's market share in Singapore is also improving, said Mr Lien. 
Though he did not give specific figures, Mr Lien said the firm has seen a 48 per cent year-on-year increase in the number of drivers between September last year and this year, adding that this was "broadly proportionate" with the number of rides taken by passengers.
FOCUSING ON CORE MARKETS
In May this year, Gojek confirmed months of rumours when it announced a US$18 billion merger with Indonesian e-commerce player Tokopedia.
The merger was "really good news", said Mr Lien, adding the combined entity – dubbed GoTo – was "really strong and really powerful" within Indonesia. 
"And with listing aspirations, I think that (the merger) will add a lot of energy in the broader GoTo entity's war chest and ability to support these markets more," he said. 
In October it was announced that GoTo had raised US$400 million from a pre-initial public offering fundraising round, led by sovereign wealth fund Abu Dhabi Investment Authority.
Mr Lien also commented on Gojek's decision to divest from its operations in Thailand. 
In July, it was announced that AirAsia would acquire Gojek's business in Thailand in a US$50 million deal, as part of the budget carrier's own "superapp" ambitions. 
This allowed Gojek to focus on "core markets" such as Vietnam and Singapore, allocating not just more money but also resources such as manpower and "intellectual bandwidth" in these countries, Mr Lien said.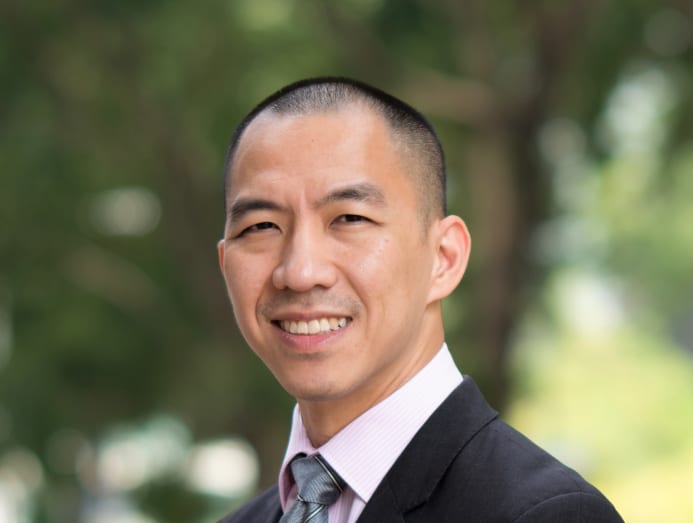 During his National Day Rally speech in August, Singapore Prime Minister Lee Hsien Loong said the Government is studying how to give gig workers – which includes food delivery riders as well as private-hire car drivers – a more secure future, noting they do not have rights to benefits such as workplace injury compensation or employer Central Provident Fund contributions.
Mr Lien said Gojek's "first and most important principle" is taking care of its drivers, noting it already offers benefits such as fuel rebates and prolonged medical leave insurance to drivers through its GoalBetter programme. 
The firm is "pretty welcoming" of any initiatives to formalise these benefits, he said, though he asked if a central authority could be formed to decide on claims for those who drive for multiple platforms. 
Though many companies had rushed into Singapore's ride-hailing market in the early days, most have quietly left the industry. Gojek is now one of five players left, together with Grab, ComfortDelGro, Tada and Ryde. 
When asked if the lustre had come off the market in the last few years, Mr Lien said that it was now part of transport infrastructure, suggesting that ride-hailing helped solve some of the issues posed by both street-hail taxis as well as private vehicle ownership.
"Infrastructure should not be sexy. Infrastructure should be convenient, it should be seamless. You should not even be thinking about it," he said.
"So from that perspective, no, I hope there's no more excitement about it. It should be something that you take for granted. Smooth and efficient."