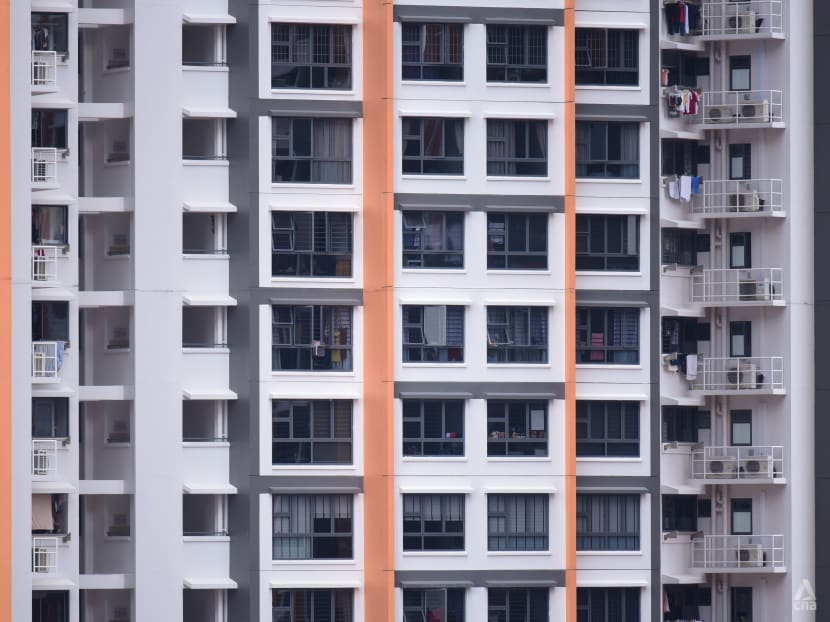 SINGAPORE: From Saturday (Sep 18), the home recovery scheme for fully vaccinated COVID-19 cases will be expanded to include patients up to 69 years old, the Ministry of Health (MOH) announced on Friday.
Currently, only cases aged 12 to 50 years are eligible for home recovery, which will be the default care management model.
To be eligible for the scheme, COVID-19 patients must be fully vaccinated, aged between 12 and 69 years old, and have no severe co-morbidities or illnesses.
They must also be able to self-isolate in a room, "preferably" with an attached bathroom, said MOH.
There must also be no household members who are more than 80 years old or are in one of the vulnerable groups, such as pregnant women or those with weakened immune response, added MOH.
Under the expanded scheme, people who test positive for COVID-19 and meet the criteria can begin home recovery immediately, without having to be taken to a hospital or a community care facility. 
"We continue to urge all fully vaccinated COVID-19 individuals below the age of 70 to adopt home recovery as the default care management, just like how you would recover from, say, influenza," said the Health Ministry.
Speaking at a multi-ministry task force doorstop, Health Minister Ong Ye Kung said he hoped that in the coming week or so, 70 per cent of all cases can opt for home recovery, adding that this will help to relieve the pressure on hospitals and community care facilities.
Since Sep 15, home recovery has been the default care management model for suitable COVID-19 patients who are 50 or younger.
According to MOH, 597 fully vaccinated COVID-19 cases, including 13 children between five and 11 years old have "successfully started" their home recovery journey.
"This is close to a third of the community cases for the past two days, which is highly encouraging, as we see more individuals taking personal empowerment to take care of their own health and recovery," said MOH.
Since the pilot started on Aug 30, 32 of them have been discharged.
The Health Ministry said the data "continues to show" that fully vaccinated people are less at risk of severe illness, including those under the age of 70 years.
The expanded suitability criteria for home recovery will allow more COVID-19 patients to recover "within the comfort of their homes", and for hospital resources to be further directed to those who "really need more intensive care", said MOH.
COMMUNITY CASES
Responding to a question about whether the expansion of the home recovery scheme criteria could "potentially result in an increase in community cases", MOH's director of medical services Kenneth Mak said a "careful assessment" is done for each case.
"It's not just looking at (the patient's) eligibility criteria to determine whether they are at risk of further deterioration," said Associate Professor Mak.
"We actually look at the home situation for each of the cases, whether they are able to isolate themselves at home, whether they share communal facilities with others in the household, whether they are forced to use the common kitchen, toilets, and what the risks would be for others in the community.
"It's only when we are assured that all these are met do we then allow home recovery to take place."
The scheme is being rolled out "very cautiously", said Assoc Prof Mak, adding that authorities "have not compromised" on its assessments.
Mr Ong added the home recovery is the default in many places around the world, including Japan, the US, the UK and Europe.
"But they have a different starting point, they have been dealing with influenza every year, and influenza you recover from home, so their starting point was the influenza protocol," said Mr Ong.
"For us, our starting point is the SARS (severe acute respiratory syndrome) protocol and the two are now currently converging, so I think what converges will be the majority (will do) home recovery, and the rest (will) go to a facility in the community or in hospitals."