Indian nationals delighted about upcoming VTL; travel agencies see surge in demand for flights
SINGAPORE: At least once a month, Mr Dilli Babu heads to Changi Airport and spends his day watching dozens of planes on the tarmac.
As they take off, he imagines being in one of them, flying back to his hometown and reuniting with his family in Chennai, India.
But after a few hours, he returns to reality instead, and makes the trip back to his flat in Toa Payoh.
This has been his routine for the past two years, ever since the COVID-19 pandemic closed travel borders across the globe.
"I'm very homesick and I haven't seen my parents and siblings in two years, so going to the airport and watching the planes make me feel closer to seeing my family," said Mr Babu, who works as a nurse at a public hospital in Singapore.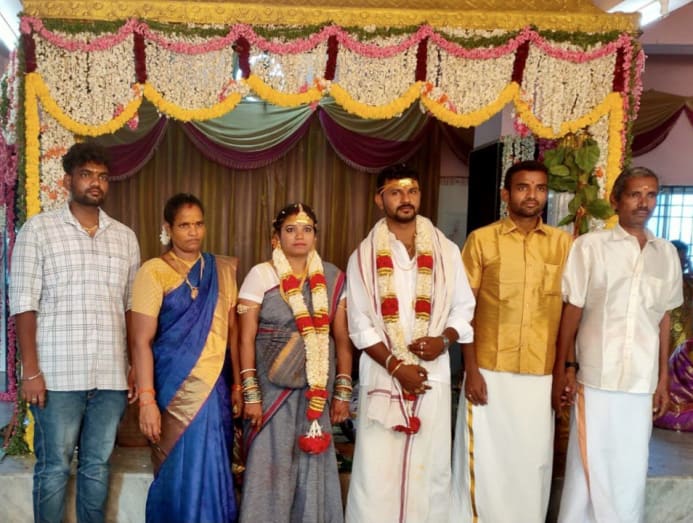 However, his hopes of getting on a plane and returning home may soon become a reality, with an upcoming vaccinated travel lane (VTL) between Singapore and India expected to be launched on Nov 29.
At the COVID-19 multi-ministry task force news conference on Monday (Nov 15), Transport Minister S Iswaran said that the two countries are currently in discussions on the resumption of scheduled commercial passenger services.
He added that there is "an aim" to resume two daily VTL flights each from Chennai, Delhi and Mumbai by Nov 29.
Indian nationals CNA spoke to, including Mr Babu, shared their surprise and excitement over the announcement.
"When I heard about it, I was so happy and immediately asked my manager if I could swop my leave because I had already applied for leave in April and October next year," said Mr Babu, adding that he had been initially thinking of cancelling his leave because he couldn't afford the quarantine costs.
"I don't know when I can go back, because many people (in my department) are waiting in the queue to go back home," he said. "Some have kids or are getting married, some have parents who are ill, so these people will probably get priority first."
"But at least now if I go back, I won't have to pay the quarantine costs."
Meanwhile, the news of the VTL couldn't have come at a better time for Mr Nilesh Tawri, who is expecting his first child in December.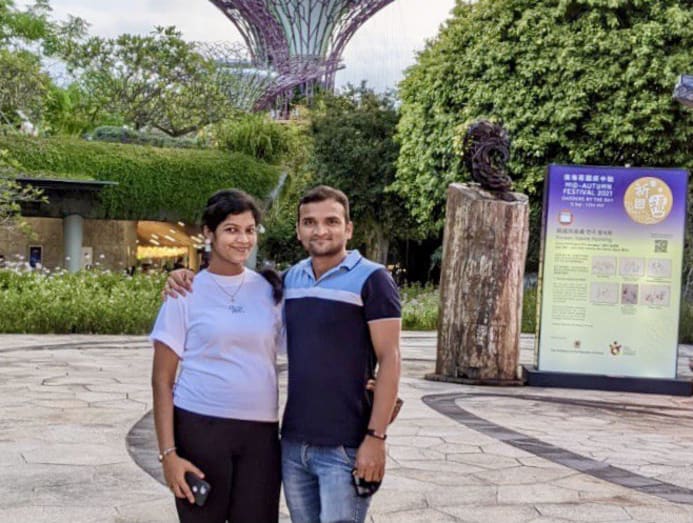 The 31-year-old research and development engineer and his wife currently work in Singapore and have not seen their parents, who live in India, for nearly two years.
"When they announced the VTL yesterday, I wasn't expecting it to happen so fast because Singapore just recently (reopened its borders) to some travellers from India," he said. "So it's a very good thing and everyone is very excited, especially my parents and (my wife's) parents."
"Hopefully I will be able to secure tickets for them to travel (from India to Singapore) in early December, so that they can be here to help us prepare for the baby and support us after," he added.
"It's been a very long time since we've seen our family, and so it will be nice to have a little reunion at the end of the year, where we can look forward to the new year as well as the new addition to our family."
SURGE IN DEMAND FOR FLIGHTS TO INDIA
Travel agencies CNA spoke to on Tuesday said they are bracing themselves for a further surge in demand for flights to India from Singapore.
Rangoon Air Travel said the number of customers asking for flights to India has doubled since the announcement of the VTL.
"We usually get about 20 customers a day who are hunting for flights to India, but today alone, we've received more than 45 calls," said Mr Jahabar Sadiq, the company's director.
"After the announcement, people started to call us, message us or even come to our office asking for the possibilities of getting a flight. But so far, the authorities have only said when the VTL will be launched, we still don't know which flights and their schedules, so we can only wait to find out more details," he said.
It is a similar situation at travel agency Chola Holidays, where phones have been ringing continuously since Monday.
"Now everybody is keen to travel because they know there is no quarantine and there is a direct flight to India, so demand for flights has increased a lot," said Mr Balu Venkatesh, the agency's director.
"We are already seeing high demand for the Vande Bharat Mission (VBM), with flights (for this month) already all fully booked about three to four weeks ago," he added, referring to a programme by the Indian government to repatriate Indian nationals from around the world amid the pandemic. 
"So, with the two VTL flights per day, it will definitely help more people to get a seat, but it also means more people will want to go travel now."
Mr Sadiq said demand for flights has increased, despite rising ticket prices.
"The price for the VBM flights has already gone up to S$500 for just one way. Under a normal scenario, you could get a return ticket at around S$400," he said.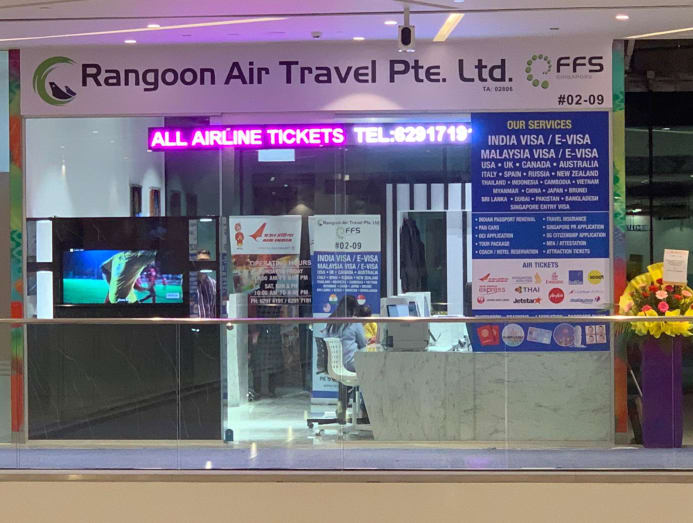 "People's mindset now is that as long as there are flights to go to India or other places they want to go, they are happier already. In this current situation, they won't even see the fare, it can be S$1,000 (for a one-way ticket) but they'll say they don't mind because they want to go home," he said.
"Most of these people we're seeing are facing some sort of family emergency, their parents may not be well or they have relatives who just passed away, so if they can fly, they will go."
In a Facebook post on Tuesday, the Singapore Indian Chamber of Commerce and Industry (SICCI) highlighted concerns raised during its feedback and dialogue sessions with Indian businesses and the Federation of Singapore Indian Organisations.
This includes the inability of foreign manpower stuck in India to return back to work in Singapore, said SICCI's chairman T Chandroo, adding that this has resulted in a severe shortage of manpower.
"Equally of concern is the difficulty faced by Indian nationals working here not being able to travel out of Singapore due to the lack of flights and rules that prohibited the entry of work pass holders in the interest of containing the virus in Singapore," he said.
Dr Chandroo said that SICCI is confident that its members will take all the necessary steps to facilitate safe travel of their workers and staff and at the same time play a responsible role in keeping the workplace safe for everyone.
"We look forward to working hand in hand with our government agencies in making the latest measures, in particular the opening up of travel to and from India, a success," he added.