WASHINGTON: Singapore's Prime Minister Lee Hsien Loong arrived at the White House on Tuesday (Mar 29) for his meeting with United States President Joe Biden.
The Prime Minister was greeted by US Chief of Protocol Rufus Gifford when he arrived at the West Wing Portico. Mr Lee then proceeded to the Oval Office for a discussion with Mr Biden.
Mr Biden told reporters as he opened the meeting that the world's rules-based order is currently facing "unprecedented challenges". 
"Russia's unprovoked and unjustifiable war against Ukraine is an urgent threat to both Europe and I believe Indo-Pacific as well. And it's attacking the core tenancy of a rules-based international order and borders can't be changed by force," he said, adding that all nations, be it large and small, are "equal".
Mr Biden went on to thank Mr Lee for "Singapore's principled leadership in supporting the people of Ukraine".
Singapore imposed sanctions and export controls on Russia over its invasion of Ukraine last month.
But even with America's current focus on Europe during the Russia-Ukraine conflict, the US is "strongly supportive of moving rapidly to implement the Indo-Pacific strategy", said Mr Biden.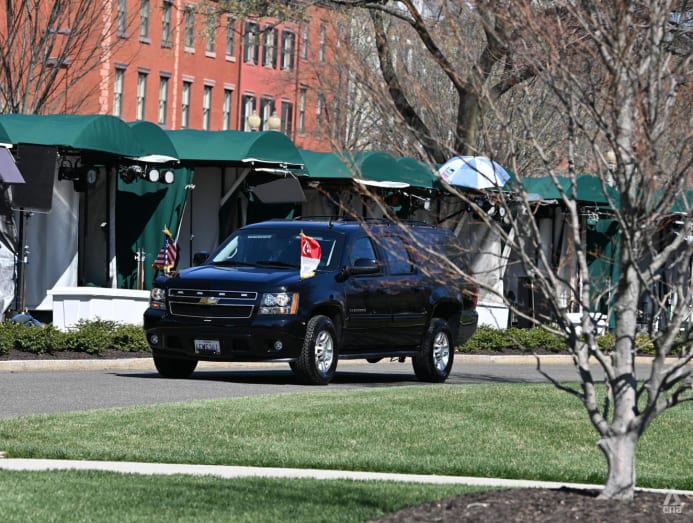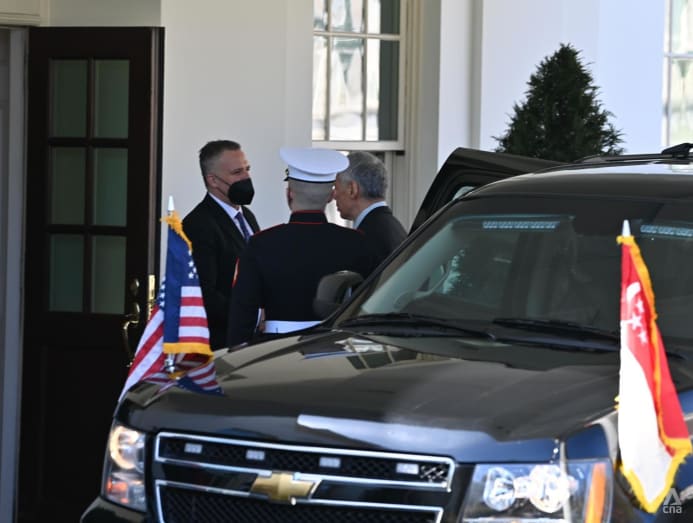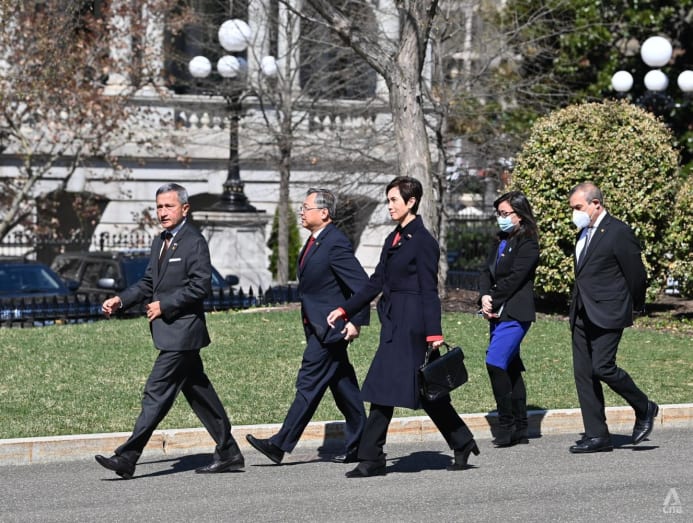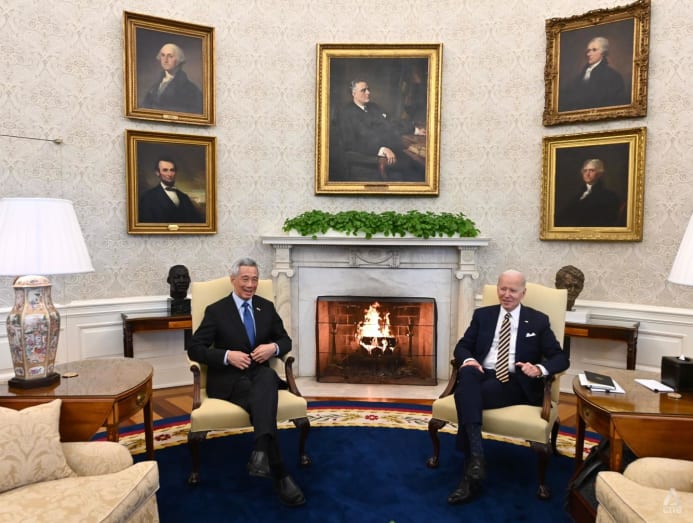 Other issues on the agenda at the meeting include the relationship between the US and the Association of South-east Asian Nations (ASEAN), promoting the return of democracy in Myanmar and advancing inclusive and sustainable economic growth in both countries, said the US president.
Mr Lee, speaking after Mr Biden, said Singapore is "a very good partner" of the US. Relations between the two countries are "doing very well" in the realms of economic, security and defence, and in venturing into new areas.
"I hope to discuss that with the president today, as well as to further the relationship between the US and ASEAN," said Mr Lee, describing the latter as an "important" engagement for America as it "helps the US to be present in the Asia Pacific".
The leaders will also exchange views on Ukraine and what that means for Asia, Mr Lee said.
"Singapore hopes that the United States … will continue to deepen its relationship with countries in Asia Pacific. China certainly, but also other countries besides China, and deepen it substantially in many different ways through the Indo-Pacific strategy.
"And in doing so, to foster that peace and stability and security of the region as you have done for so many decades," he added.
Mr Lee is in the US for a working visit, his first under the Biden administration. The two leaders last met in Rome in October 2021 on the sidelines of the Group of 20 (G20) Summit.
After his meeting with Mr Biden, the Prime Minister is scheduled to meet US Vice President Kamala Harris at the White House.
Also at the White House with Mr Lee on Tuesday were Foreign Affairs Minister Vivian Balakrishnan, Trade and Industry Minister Gan Kim Yong and Communications and Information Minister Josephine Teo.
Mr Lee's visit to the US from Mar 26 to Apr 2 will "build on the robust, longstanding and multi-faceted relationship" between both countries, the Prime Minister's Office has said. 
On Monday, Mr Lee met US Treasury Secretary Janet Yellen and called on US Defense Secretary Lloyd Austin at the Pentagon. While in Washington, the Prime Minister will also have meetings with other senior US officials and participate in a think-tank dialogue.
He will travel to New York later in the week, where he will meet United Nations Secretary-General Antonio Guterres, as well as industry and financial sector leaders.