'Smooth and seamless' process for first passengers under vaccinated travel lane from Germany to Singapore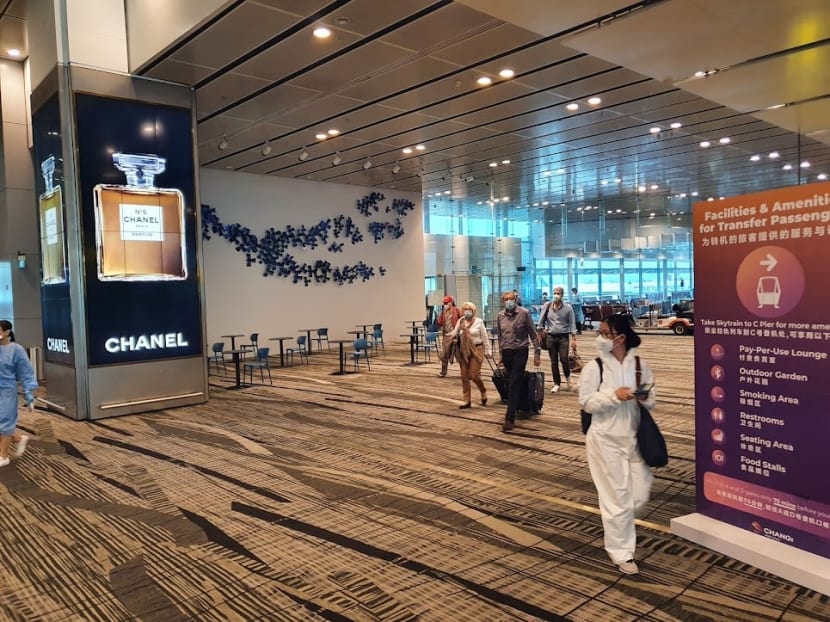 SINGAPORE: It was a "smooth and seamless" process travelling from Germany to Singapore under the new quarantine-free travel arrangement, said passengers who arrived on the first two designated flights. 
Under the vaccinated travel lane for Germany, passengers who are fully vaccinated need not serve a stay-home notice in Singapore. But they will have to take four COVID-19 polymerase chain reaction (PCR) tests – a pre-departure swab, an on-arrival test at Changi Airport and two post-arrival tests.
Ms Anna Klewer, an employment pass holder, was on the first designated flight from Frankfurt to Singapore that arrived on Wednesday evening (Sep 8). 
She had initially planned to serve a stay-home notice upon returning to Singapore. But when the vaccinated travel lane was announced, she extended her stay in Germany and swapped her return tickets for a designated flight so that she could return to Singapore without serving a stay-home notice. 
"I already packed an additional bag I wanted friends to drop off at my SHN (stay-home notice) hotel upon returning to Singapore. One day before my flight, they announced that we can come in without quarantine," the 28-year-old banker told CNA.
"I was jumping around, I was like sending voice messages, just screaming in my phone 'I don't have to do quarantine', (I was) super happy."
She applied for her vaccinated travel pass when applications opened on Sep 1.
"Actually I was a bit scared that they won't approve it, but I think it's an automatic system because straight at midnight on Sep 1 I applied for it, and one minute afterwards I had (the) approval already in my email," said Ms Klewer, who has been based in Singapore since 2017. 
"I think maybe they have like a different number of slots and only when that is exceeded, you have a problem. But yes it is very smooth and very straightforward." 
There were 100 travellers on the first flight from Frankfurt, comprising 57 short-term visitors, 15 long-term pass holders and 28 Singapore citizens and permanent residents, said the Civil Aviation Authority of Singapore.
All of them had negative pre-departure PCR test results and were tested again on arrival at Changi Airport. They are required to self-isolate until they receive a negative test result. 
The second designated flight under the vaccinated travel lane arrived in Singapore from Munich at about 8am on Thursday.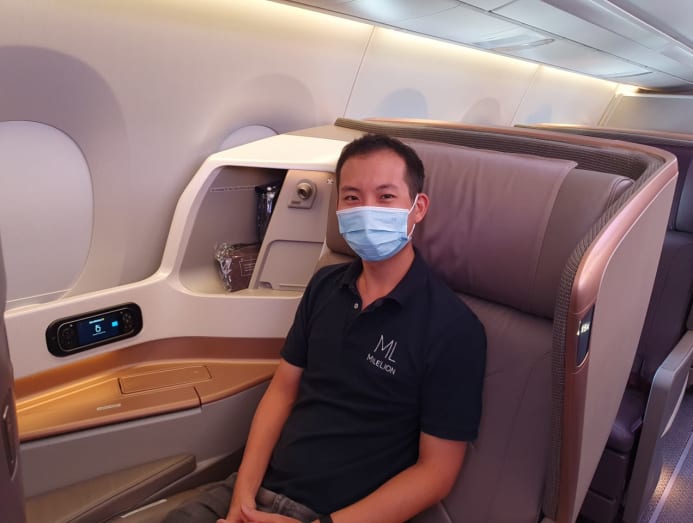 Mr Aaron Wong, who runs travel site The MileLion, was on that flight. He had gone to Germany to experience what it is like using the vaccinated travel lane for his site, but also because he had not travelled in 18 months. 
"This is the first genuine opportunity for quarantine-free travel, just like the way it was before. And in Singapore, it's 40 minutes wide, from one end of the island to the other. You can do staycations, you can go on a cruise, but ultimately it gets a bit old after a while," he told CNA. 
"And to go to a place that's completely different, it's very refreshing from a mental health perspective. Just to be reminded that yes, there's still a bigger world out there that we can go exploring." 
Before the pandemic, he would fly nine to 10 times a year for work and leisure trips. "You can imagine how jarring the past 18 months have been," he said.
ARRIVAL PROCESS
There were some delays while checking in at Munich Airport and going through arrivals at Changi Airport, but they were "not deal breakers", Mr Wong told CNA.
At Munich Airport, the queue for checking in was "quite long" because airline staff had to check multiple documents for each passenger - the vaccination certificate, the negative pre-departure test, the Singapore immigration arrival card and the vaccinated travel pass for non-Singaporeans.
"Once on board, it was pretty much like a regular flight. You have to keep your mask on the whole time, but that's pretty standard, only remove it when you eat or drink," he said. 
The 33-year-old flew business class on his return flight. Course-by-course dining was allowed on the flight, since all passengers and staff were vaccinated, he noted. 
After arriving in Singapore, the disembarkation process was "normal", said Mr Wong. 
"You'll go down to the arrival hall … The queues were pretty slow-moving, slower than usual for Singapore. Again I think it's because the VTL (vaccinated travel lane) is still new so there's a lot of document verification." 
He noted that passengers must go through the manual immigration counters, rather than the usual automated gates that are available to Singapore citizens and permanent residents.
Officers at the immigration counters will instruct travellers on what to do next, said Mr Wong. After collecting their luggage and clearing customs, those arriving on the vaccinated travel lane flights have to proceed to a tent outside for their on-arrival PCR test. 
"Hopefully you've already paid your S$160 swab fee in advance to speed things up. You register, you get your tags, you do your swab. After that you're funnelled back to the terminal where you're instructed to head home immediately," he added.
Individuals arriving on the designated flights can self-isolate in a hotel or at home if they have their own toilet, until they receive a negative PCR test result. 
"The biggest difference is basically that I don't have to serve quarantine for two weeks, and that you're not anxiously waiting at the airport upon arrival in Singapore, not knowing which hotel you have to get in," said Ms Klewer.
"I think that now it's just really swift and I still can't believe that I just walked out of the airport basically and now I just have to self isolate at home. And once the swab test comes back, I'm free to go out and about, so it really feels like freedom suddenly comes back." 
Apart from Germany, Singapore also launched a vaccinated travel lane for travellers from Brunei.
RETURNING TO QUARANTINE-FREE TRAVEL
Both Mr Wong and Ms Klewer intend to return to Germany soon, utilising the vaccinated travel lane. 
"Christmas is a very big family thing for Europeans, and last year I couldn't go back because of the whole situation … It was really bad in Germany with lockdown, even my family in Germany, they couldn't meet," Ms Klewer said. 
"I really hope that this year, in December, it's possible. Also because my brother's wife is pregnant, and the baby is due around that time, so I really hope until then the situation is okay, and that the vaccinated travel lane is still in place." 
In Germany, restaurants and tourist sites are open, said Mr Wong. 
Travellers from Singapore should bring along a printed copy of their vaccination certificate from HealthHub to be allowed entry to these places. The Sinovac vaccine is not recognised in Germany, but the Pfizer-BioNTech and Moderna ones are, he noted.
"There are very few restrictions when you're outdoors, all the restrictions are mostly indoors," he said, adding that in Germany, people need to wear masks and ensure social distancing indoors.  
"But in outdoor places, it's a lot more relaxed. It's basically life before COVID-19 … If you took a photo outside in Munich right now, you couldn't tell me what year it is, because everything would look completely regular. The tourists are back, there are no masks." 
Taking his pre-departure test in Munich was also "not difficult at all", as the testing clinics are around the major tourist areas. Individuals can even opt to pay more to get their PCR test results in 35 minutes, instead of 24 hours, he added. 
He hopes to return to Germany with his wife next month. This trip was "kind of an advance party" to make sure the whole process was smooth to prepare for that trip, said Mr Wong. 
"It's such a refreshing change from being in Singapore. There's obviously no place like home, but sometimes you just want to see the world, and this is the most practical way of doing it right now." 
Additional reporting by Neo Rongwei.