Zoe Tay, Stef Sun and more attend Louis Vuitton's fashion show in Singapore
An unexpected downpour on Tuesday (Mar 23) evening did nothing to dampen spirits at the star-studded fashion show – Singapore's first since the pandemic began.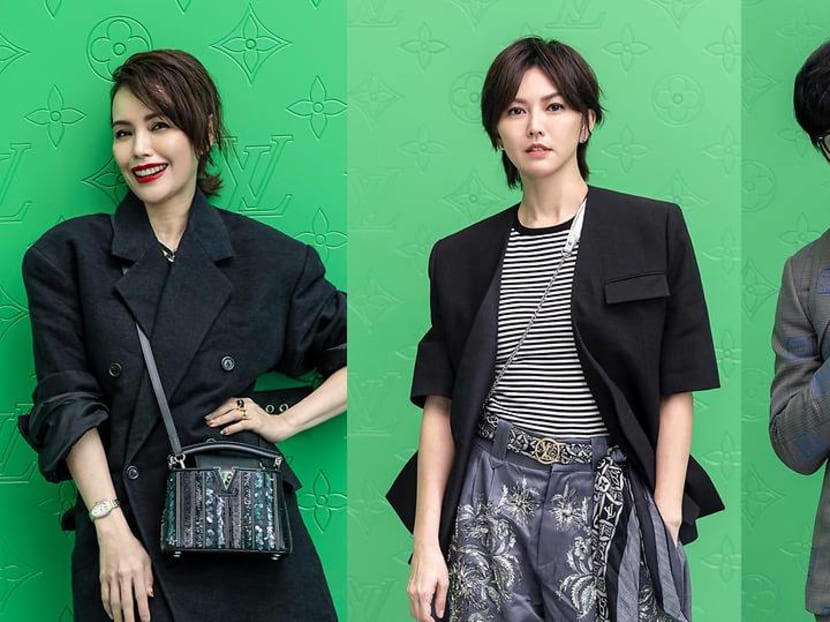 Although fashion weeks in London, Paris and Milan have gone digital in recent times, on Tuesday evening (Mar 23), fashion returned to the physical catwalk as Louis Vuitton held the first runway show in Singapore since the pandemic began.
The French fashion house staged its Women's Spring/Summer 2021 Spin-Off show at the ArtScience Museum at Marina Bay Sands. The basement of the museum, an area called the Oculus, was transformed into a fashion show venue, with green screens as a backdrop. 

The reason for this was that the show was "phygital". Viewers at home could tune in to the livestream at 7.30pm, where they would see extracts from Wim Wenders' iconic movie Wings Of Desire projected onto the screens.
At the ArtScience museum, a total of 112 guests arrived at the show in Louis Vuitton masks. Inside the venue, they were seated on green cubes, spaced apart in accordance with safe distancing measures. Prior to entry, temperature checks and SafeEntry scans were also conducted.
The night was a star-studded affair, with celebrities like Zoe Tay, Rebecca Lim and Desmond Tan in attendance. Also lending glamour to the evening were Joanne Peh, Jesseca Liu, Chantalle Ng, Ayden Sng and model/photographer Chuando Tan.
On Mar 23, the stars came out in full force for Louis Vuitton's Women's Spring/Summer 2021 Spin-Off show at the ArtScience Museum. For good reason: It was Singapore's first physical fashion show since the pandemic began.
Singer/songwriter Stefanie Sun made a rare appearance. The last time she attended a fashion show was ten years ago, she told CNA Lifestyle.
"I did feel a bit conflicted about attending a show during this time," Stefanie admitted. "But at the same time, I feel like it has been challenging for a lot of us in the creative line, whether it's fashion or music, but what we saw today was quite representative of having all these challenges, all these measures, and still going ahead with all the hard work you've put in. I thought (Louis Vuitton) did a pretty good job today," she added.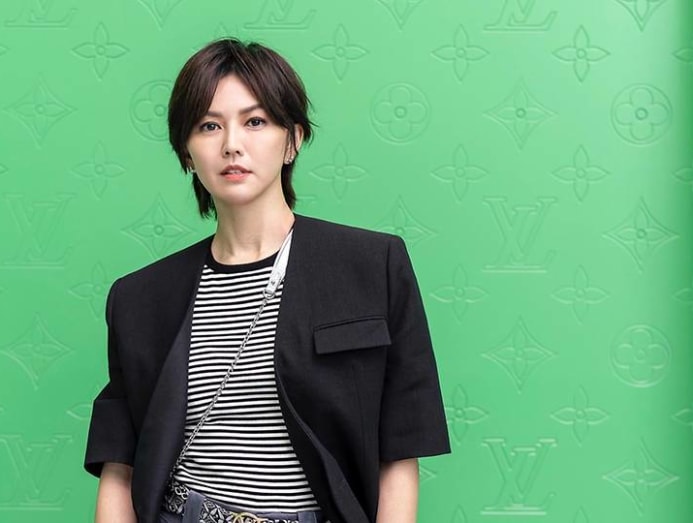 Right before the show, an unexpected downpour occurred. Rain streamed into the venue through the Oculus' skywell, delaying the start of the show by 20 minutes. But the rain only added to the experience, some celebrities said.
"This is my first time watching a fashion show in the rain. The experience was extremely interesting, I guess it added to the entire feel of the show because you don't know what to expect. The entire Spring/Summer collection was a mix of different factors. We didn't know what to expect, just like the weather itself," said Rebecca Lim.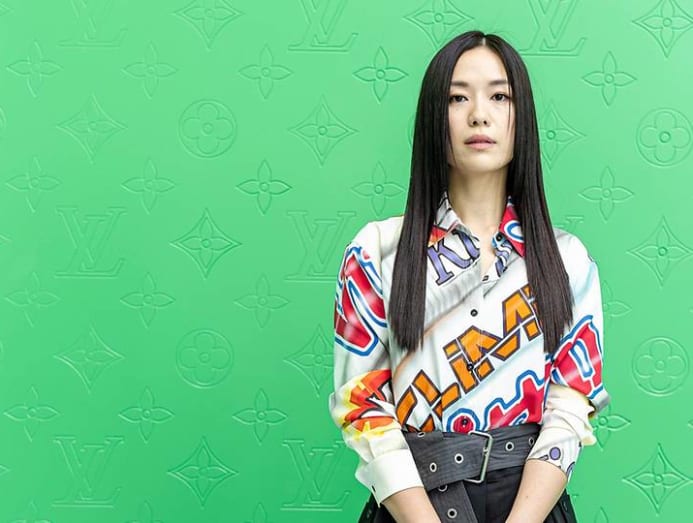 "The minute we stepped in (to the venue), rain was falling down from the ceiling. I thought it was part of the installation. It was really wonderful," said Chuando Tan.
Chuando also felt a sense of pride that Louis Vuitton chose to hold a fashion show in Singapore. 
"I feel really blessed to grace a fashion show in person. The pandemic has been going on for a while now, and all fashion shows around the world have gone digital. Yet here we are, a French powerhouse holding its first full-fledged fashion show in this new normal right here in Singapore. How cool is that?" he said.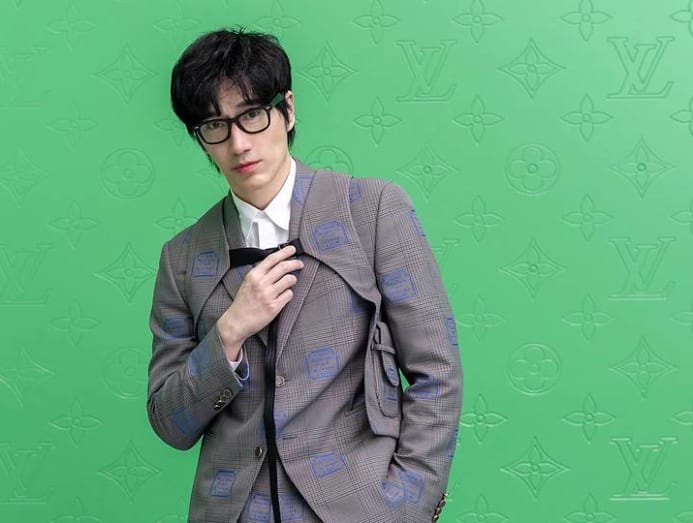 Local models took to the catwalk to present a total of 69 looks, derived from Louis Vuitton's Spring/Summer 2021 Collection and the Summer 2021 capsule collection. Both collections were designed by womenswear artistic director Nicolas Ghesquiere.
There were T-shirts and tank tops with graphic prints in pop colours, chicly tailored blazers and pants, swimsuits in Louis Vuitton's signature monogram, as well as an array of bags and accessories.

Although the show presented a women's collection, Desmond Tan spotted some accessories that he could see himself wearing. 
"I was very focused on the bags, I thought some of the pieces were very fantastic. I like the play of different textures in terms of the metallic looks, some shimmery stuff. I thought I would be able to carry off some of (those looks). I think it would be interesting to have them in my wardrobe," he said.
Zoe Tay, on the other hand, loved the vibrancy of the summer collection, she told CNA Lifestyle. "The summer collection gives a lot of energy, a lot of colours and vibrancy. It's like going to the beach, it was very casual," she said.
Reflecting on the show experience, Ah Jie added: "It was raining today and everyone was worried that the show might not go on. But the show still went on. It was nicely done, and everyone was so happy."
That's perhaps symbolic of the times. Even in a pandemic, the show must go on.