The richer the night, the deeper the mystery: Mortlach Midnight Malt 30 Year Old invites secrets to be revealed
A sip of the scotch is a bold step towards the intriguing.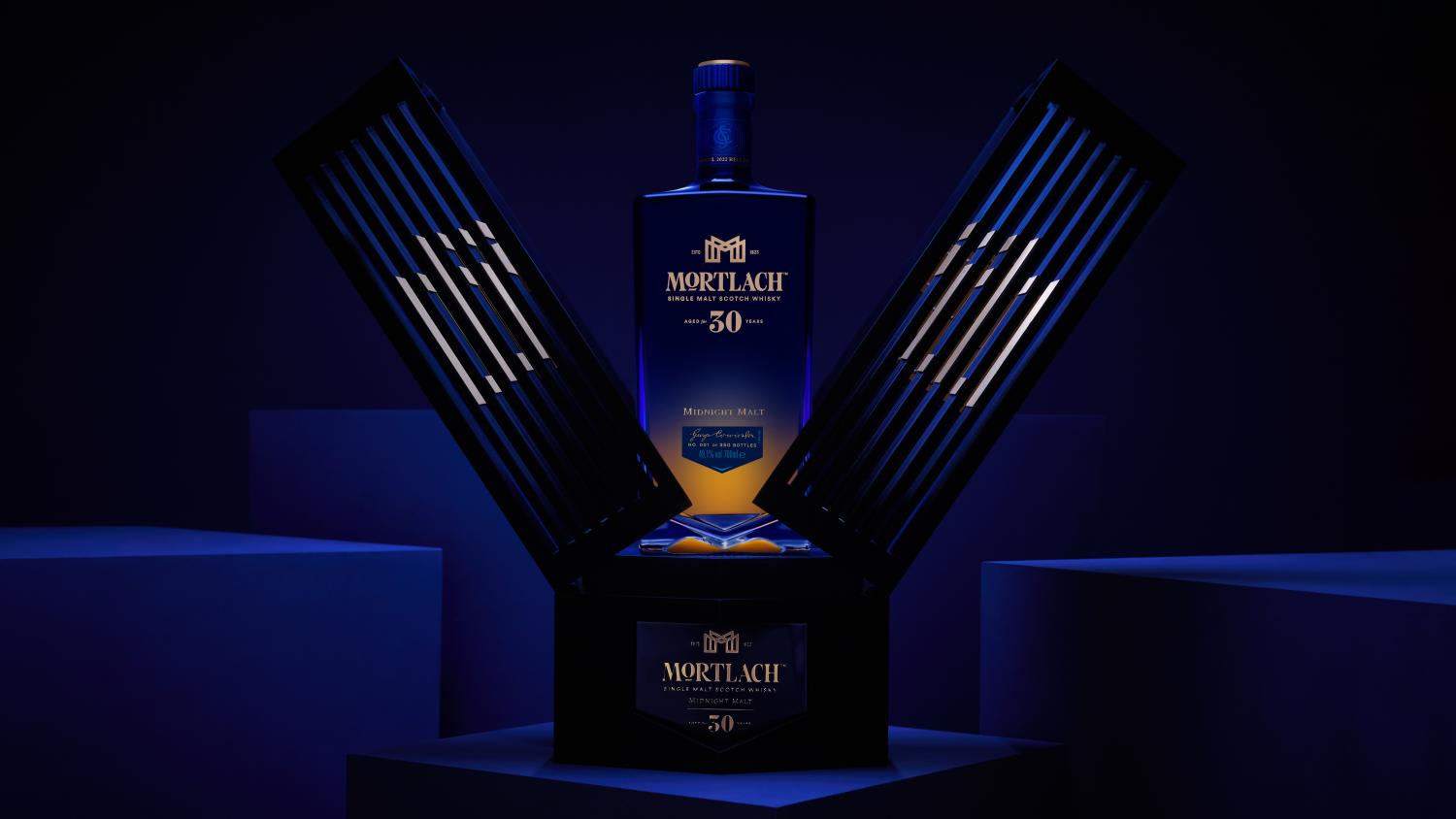 Midnight – is it the cresting pinnacle of the night or is it the dark dawn of a new day? It's no wonder that the mysterious hour, with its unsettling sense of transmutation, sometimes evokes stirring conversations among those who encounter it. Now, there's a sip to accompany this soiree: Mortlach Midnight Malt 30 Year Old.
Its character – aged and ripe – inspires hush, forbidden discussions. And its journey down the palette – one that emboldens the drinker to the core – invites sweet revelations of the deepest secrets.  
THE SCIENCE AND ART OF DISTILLATION
Mortlach's own secret lies in a very specific number: 2.81.
That's the number of times the spirit is distilled to achieve its rich and brassy character. This intricate distillation process, known simply as The Way, was invented in 1896 by Dr Alexander Cowie and remains unchanged to this day.
The whisky drifts through three wash stills and three spirit stills – all gleaming copper but each a different shape and size. To turn vapour into liquid spirit, Mortlach uses traditional worm tub condensers (wooden tubs with coiled copper pipes submerged in cold water) – one of the few remaining distilleries in Scotland to do so.
A MEETING OF THREE CASKS
Used as the cornerstone for other iconic blends, Mortlach has been hovering in the shadows as a best-kept secret in the world of whisky for more than 70 years.
With Mortlach Midnight Malt 30 Year Old, master blender Craig Wilson unveils an audacious whisky derived from an ageing of 30 years with a unique three-cask finish. Matured from a combination of refill American oak and European oak, the single malt whisky blend is finished in Bordeaux, Guatemalan Rum and Calvados seasoned casks. The final blend is achieved by marrying the formula in custom quarter casks.
The result is one full of depth – the dark amber liquid boasts a lush, winey palate, dashes of spicy intensity and underlying elements of umami and savoury.
It's this almost-brute personality that has earned Mortlach its nickname: The Beast of Dufftown. It's an apt persona – the whisky proudly upturns the conventional idea of a Speyside whisky to deliver a big and bold punch packed with sulphured, meaty tones.
With only 350 bottles released annually, Mortlach 30 Year Old is available to a small club of luminaries. Encased in a slatted box with hues of moonlight upon midnight blue, the bottle reveals itself like a trophy when opened, majestic and bold.  
AS BOLD IN SPIRIT AS IT IS ON THE TONGUE
A sip for the darker hours, Mortlach Midnight Malt 30 Year Old fascinates with a grounding presence, captured through a feast of flavours without the smoke.
The nose is subdued and mellow, then a savoury and faintly herbal top note appears. Linger a while and the deeper notes of dark rum and toffee brittle are completed by chocolate at the end. Like all Mortlachs, expect a hefty body, accompanied by appetising apple fruitiness and a long spicy intensity of delicious black pepper. The finish is long, sweet and deep.
For another take, a little water added softens the warmth but keeps things sweet, with a surprising suggestion of mint chocolate joining the spice in the aftertaste.
The distillery's offerings have always found favour with private clients and personalities of influence. Now, with Mortlach Midnight Malt, connoisseurs have another choice tipple to accompany that late evening engagement.
Limited number of bottles of Mortlach Midnight Malt 30 Year Old are available at DiageoRareandExceptional.sg. Discover the range of Mortlach single malt whiskies at Mandala Club, Malts, The Cooperage, Sentosa Golf Club and The Nest @ Laguna Golf Club.     
Drink Responsibly. DrinkIQ.com.