From the Kalahari to the Serengeti: Where to see the real Lion King in Africa
With the re-release of Disney's feature film whipping up renewed interest in safari vacations, here's how you can see Simba and his pride in real life.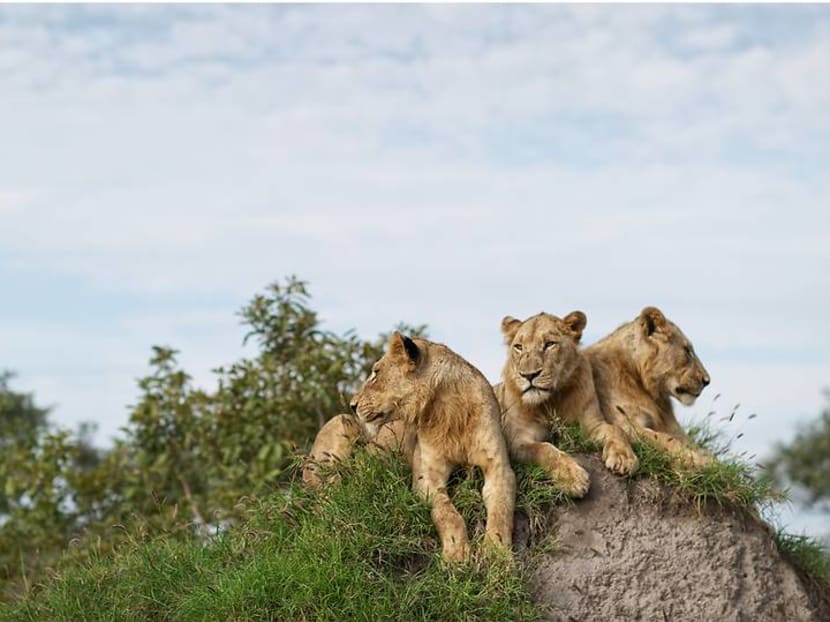 It is 4am in the Kalahari Desert and I am jolted awake by a deep guttural growl. Another rumble and this time it sounds like it is coming from right outside our lodge at Tau Pan, a camp by Kwando Safaris within Botswana's central Kalahari game reserve.
Barely breathing, I turn to my partner, who has also stirred. I mouth, "Lion?" Wide-eyed, he nods. We know we are safe within the thick mud walls but it still seems wise to not do anything to alert the mighty feline (or maybe there were a few) to our presence. After all, this eco-camp was built without fences to allow the animals easy passage to the nearby water pans and we certainly did not want hungry lions hanging around our lodge all night long. We lie in silence, listening to the king of the beasts, until the next thing we know, our alarm wakes us at dawn.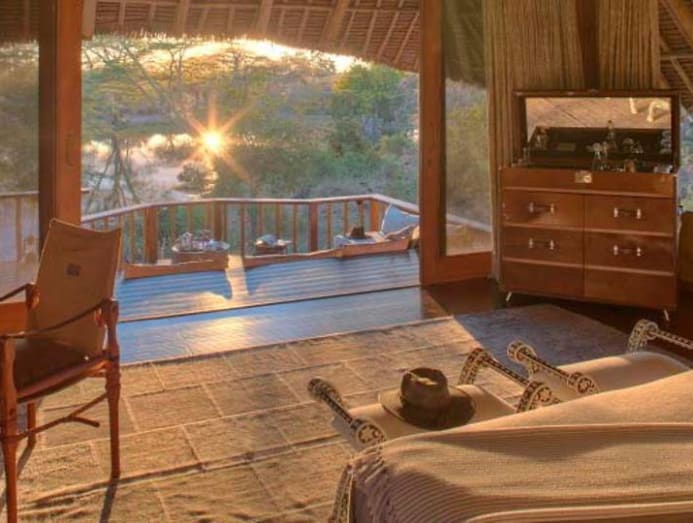 Over a breakfast of hot oat porridge, our guide laughs as he tells us the lions were probably a few kilometres away but their low growls can travel great distances – this is how they communicate with each other when out hunting. On the bright side, this means the lions are probably close enough for us to spot on our game drive.
Extremely excited, we set off. This area of the ancient desert is known for its iconic pride of black-maned Kalahari lions and while sightings are common, they are never guaranteed. Indeed, it takes a while before we pick up the trail of a big cat. When we finally track down one, the solo male is wandering the terrain alone, stopping every few paces with a mighty growl.
It seems this could be the lion that woke us up at night. Our guide surmises the big cat must have gotten separated from his pride during an over-enthusiastic hunt and is now trying to relocate them. He assures us the lion will eventually find its way back and we move on, giving the mighty feline full reign of his terrain.
Indeed, while there are many other immensely fascinating game animals that draw tourists to safari trips, it is undeniable that the lion continues to capture the imagination of many.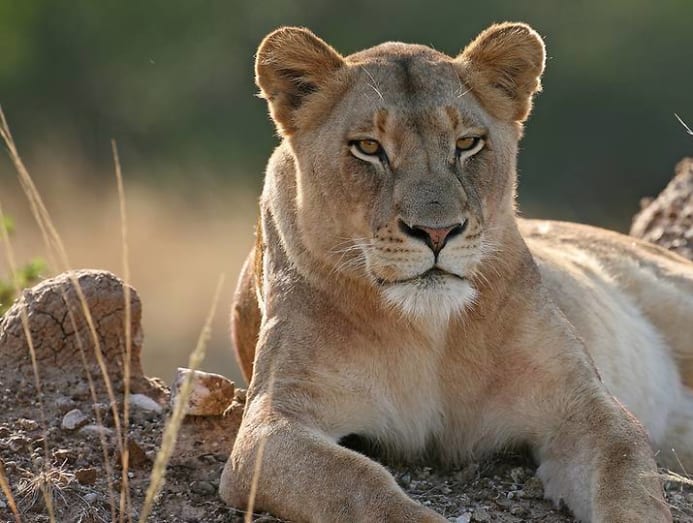 "Lions are the apex predators of Africa and if you take them away, an ecosystem collapses. I think people find the pride dynamics interesting and relatable to human family and community dynamics. They are also a keystone species in Africa just like elephants and these are the two species that people want to see on safari," said Jose Cortes, co-founder of A2A Safaris.
Through the rest of our safari in Botswana, we continue to encounter lions on many of our expeditions. We see them devouring a kill, resting at a waterhole in the afternoon sun, frolicking during a mating ritual and even an old, emaciated lion probably a few days from inevitable death.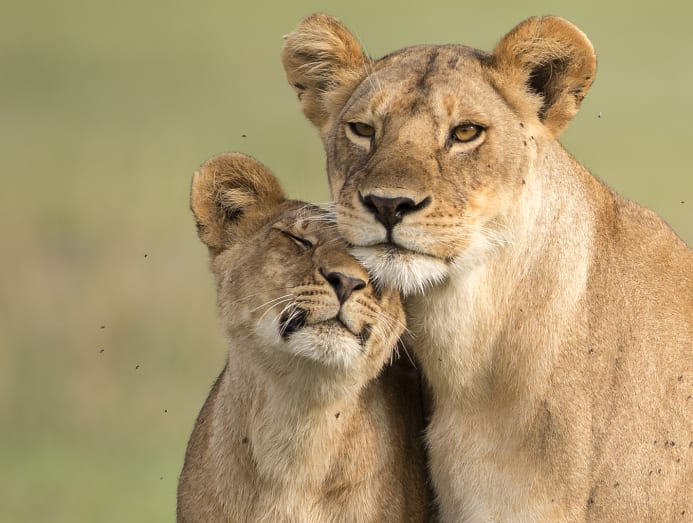 Each time, the experience is profoundly moving. While it is possible to view lions at the zoo, it is undeniably more profound to see them in their natural habitats where they rule their domain. Where there are lions, all other animals give them a wide berth lest they end up as the apex predator's next meal.
With the release of Disney's feature film The Lion King, many safari operators are set to welcome even more travellers who are drawn to Africa to see these majestic creatures in the flesh. And now, there are more ways than ever for safari-goers to explore the land besides the traditional 4x4 drive or walking and canoeing trips. "I see more quad bike safaris cropping up in places like Namibia and Zimbabwe and also horseback safaris in South Africa, Botswana and Kenya," said Cortes.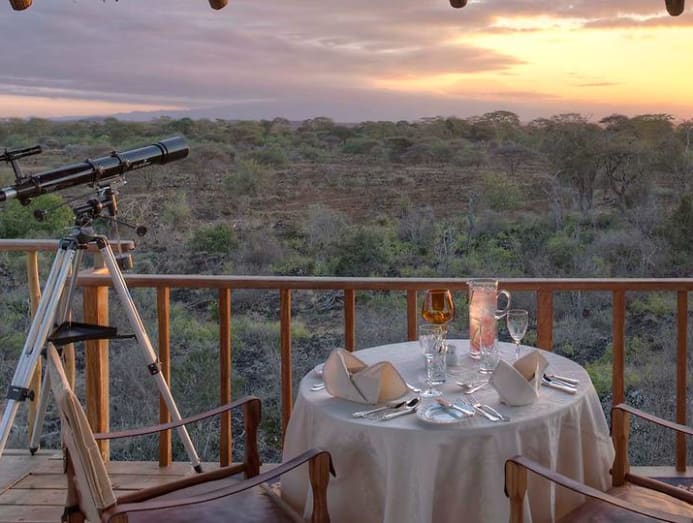 For the luxury traveller, helicopters are also becoming an increasingly common mode of transport. "Many of our clients combine scenic flights with a hop to the next park, camp or lodge. It's great for photographers and non-photographers alike as it is the best way to see Africa's landscapes and also spot wildlife from the air."
Many camps are also upgrading their facilities and amenities to keep up with the ever more exacting demands of today's travellers. For example, Finch Hattons in Kenya's Tsavo National Park was rebuilt in 2015 to include new facilities such as a yoga pavilion, air conditioned spa treatment rooms, a hammam and an infinity pool.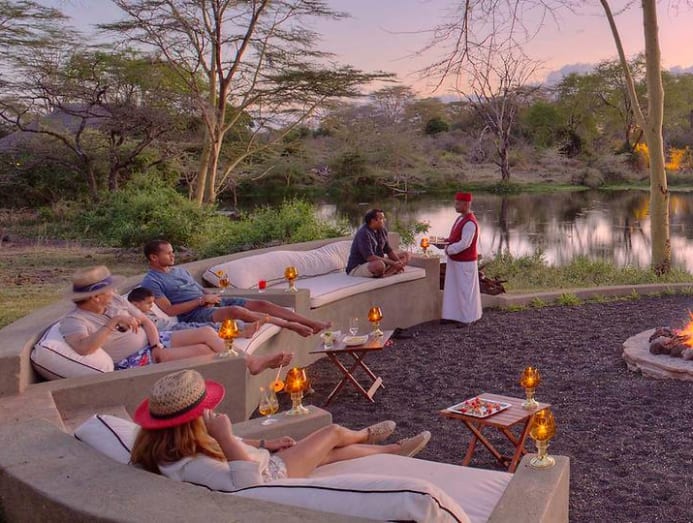 The re-release of the movie has also led to a renewed focus in conservation on the continent. Disney has thrown its support behind the Lion Recovery Fund in partnership with leading ecotourism operators – andBeyond, Conservation Travel Foundation by Ultimate Safaris, Singita and Wilderness Safaris.
The great cats may be a perennial safari favourite but Africa's lion population has halved in the past 25 years, and the species is now officially classified by the International Union for the Conservation of Nature (IUCN) as vulnerable, with the West African subspecies as critically endangered. Together with issues such as habitat loss, illegal wildlife trade, bushmeat poaching and human-lion conflict, the plight of the lions will require concerted human intervention to turnaround.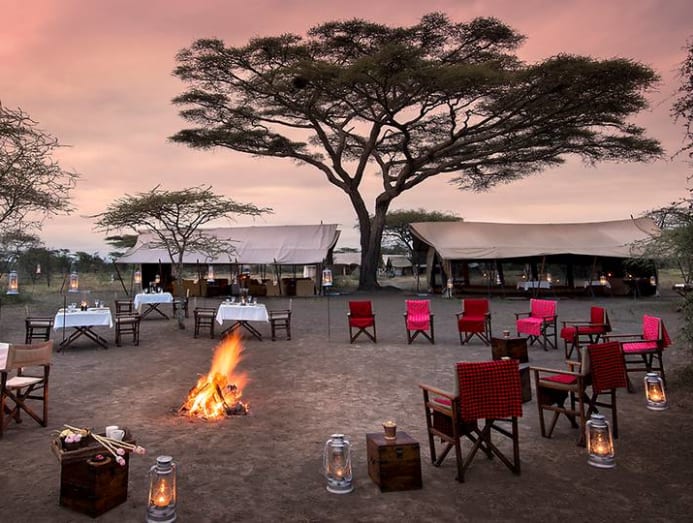 The aim of The Lionscape Coalition is to double the amount of lions by 2050. To achieve this, its members have pledged to make an annual philanthropic donation to the Fund which will be used to expand conservation coverage for lions as well as education and awareness campaigns.
To tie in with this campaign, safari companies have also launched Lion King-themed tours for those eager to get more face time with the lions. Scott Dunn's 7-night homage to the movie promises to be a fun family adventure through Kenya, including the Masai Mara, which will be instantly recognisable as the landscape in the movie.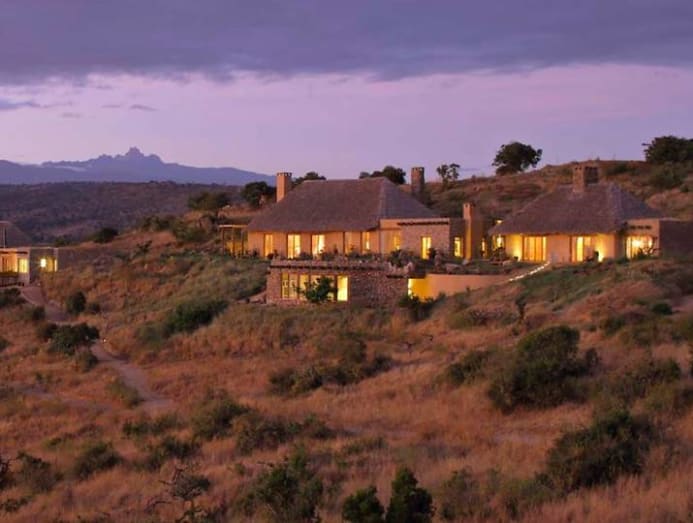 There's also andBeyond's new tailor-made tour, Meet the Powerful Kings of the Jungle, an epic 10-day trip that traverses Kenya's Masai Mara to Tanzania's Serengeti and Ngorongoro Crater. This region is rich with familiar species from the movie, including warthogs, baboons, zebra, giraffe, elephant and hyena as well as the lions. A donation is also made for every tour sold.
What better way to celebrate a beloved classic about the circle of life than to give back to it?