White gold: What makes Blanc de Blancs champagnes so loved by oenophiles?
There are champagnes, and then there are Blanc de Blancs. CNA Luxury demystifies the cult of this premium ambrosia.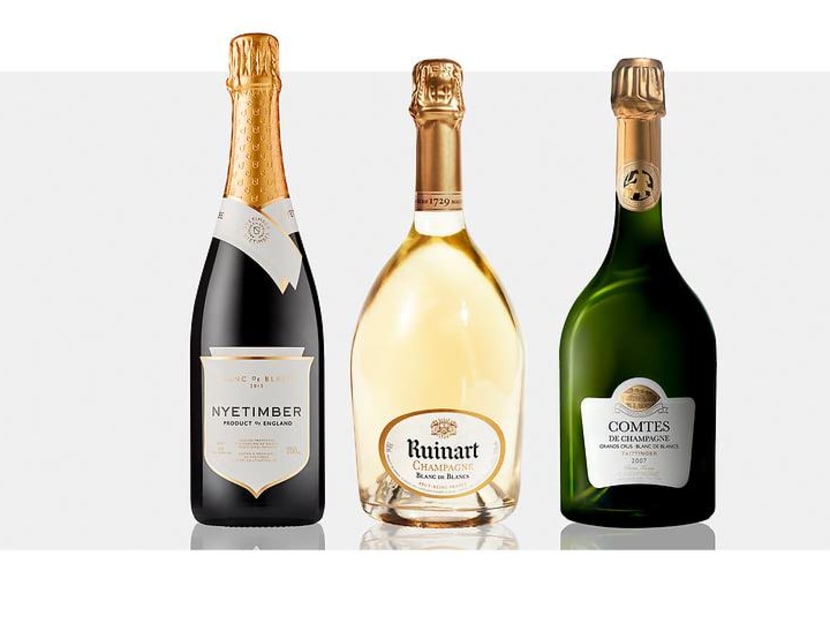 Some things only make sense in French or, more specifically, the French wine vernacular. Blanc de Blancs, when translated into English, reads as 'White of Whites', a preposition flanked by two identical nouns. It sounds confusing and a little circuitous. But it all clicks into place in the delicate alchemy of champagne production.

The majority of champagnes are made from a blend of three grape varieties: Pinot Noir, Pinot Meunier, and Chardonnay. Although the first two are black grapes used for red wine, they are pressed gently to avoid any extraction of colour from the skins, resulting in a colourless juice. After fermentation in tanks, the wine from each grape is blended together. Yeast and sugar are added to the wine before it undergoes a second fermentation in the bottle, producing carbon dioxide and creating bubbles.

Each grape variety contributes its own characteristics to the blend. Pinot Noir lends aroma and structure, Pinot Meunier gives fruitiness and roundness, and Chardonnay imparts elegance and minerality.

Recognising the finesse that Chardonnay gives to the blend, many champagne producers also make a bubbly out of Chardonnay alone – a Blanc de Blancs, a clear wine from just a white grape. Now the term is crystal clear (no pun intended), isn't it?

Many oenophiles consider Blanc de Blancs to be the purest form of Chardonnay. This doesn't mean it is better than blends, but, as a bubbly, its single varietal expression captures the fresh, white fruit profile of Chardonnay like no other. Gerald Lu, head sommelier of Praelum Wine Bistro, thinks blends are the "heart and soul of champagnes", but "a Blanc de Blancs is a sparkling Chardonnay at its most delicate and elegant". 

Some champagne producers have become synonymous with Blanc de Blancs: Ruinart, the oldest champagne house, is known for its flagship non-vintage Blanc de Blancs, which has, in recent years, become the de facto Blanc de Blancs pour of many sommeliers. Champagne Salon and Pierre Gimonnet et Fils make only Blanc de Blancs bubblies, and, like Ruinart, source fruit solely or largely from the Cote des Blancs – Champagne's top region for Chardonnay – a practice that has shaped their house or signature style.  
            
The chalky soils of the Cote des Blancs are known for producing grapes with good acidity, a coveted trait. Salon, for example, gets its Chardonnay from Le Mesnil-sur-Oger, one of Cote des Blancs' six Grand Cru vineyards (the others are Avize, Chouilly, Cramant, Oger, and Oiry).  

Other champagne houses let Chardonnay play a dominant role in their cuvees or blends. Taittinger, one of the biggest producers in Champagne, is known for using Chardonnay as its main component in all the blends in its portfolio. The Chardonnay comes from the five Grand Crus of Cramant, Avize, Chouilly, Oger, and Le Mesnil-sur-Oger. 
   
Taittinger's Blanc de Blancs – the vintage Comtes de Champagne – is widely regarded as one of the finest Blanc de Blancs ambrosias from Champagne. "This cuvee benefits from the greatest care in all stages of its development," said Taittinger's cellar master Alexandre Ponnavoy. "[It is] the perfect expression of our Taittinger house style, and the most beautiful expression of Chardonnay."  

We pick three Blanc de Blancs bubblies you should check out.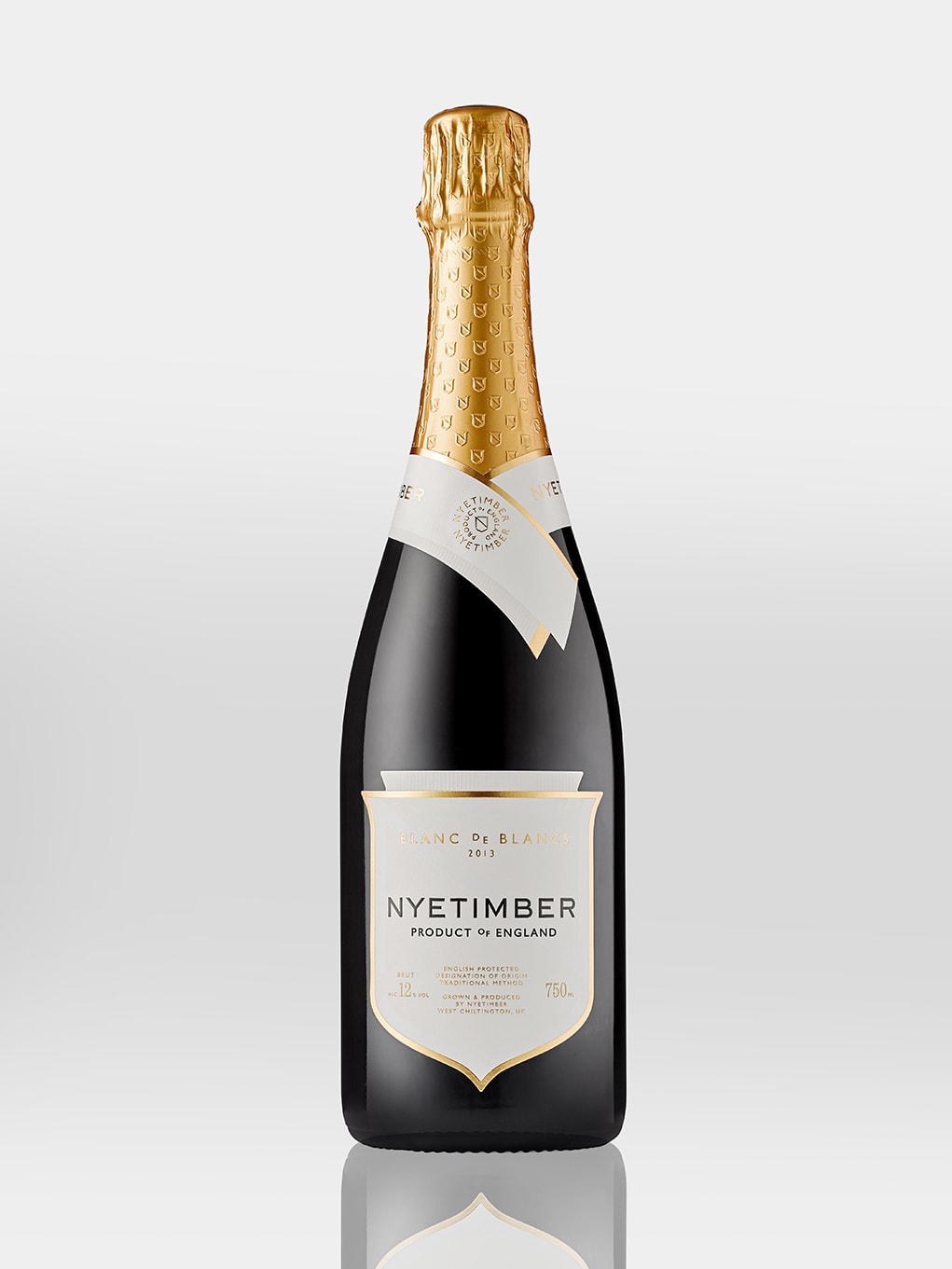 English winery Nyetimber planted its first vines of Chardonnay, Pinot Noir, and Pinot Meunier in the South Downs in 1988, at a time when everyone else was growing German varieties. Today, the Sussex-based estate has become the poster boy for the rise of English sparkling wine, making bubblies that would give their counterparts across the Channel a run for their money. The Blanc de Blancs 2013, which was released this year, is very crisp and delicate, with notes of figs, vanilla and toasted bread, all wrapped up in a long finish.

Available from Analogue Wine Merchant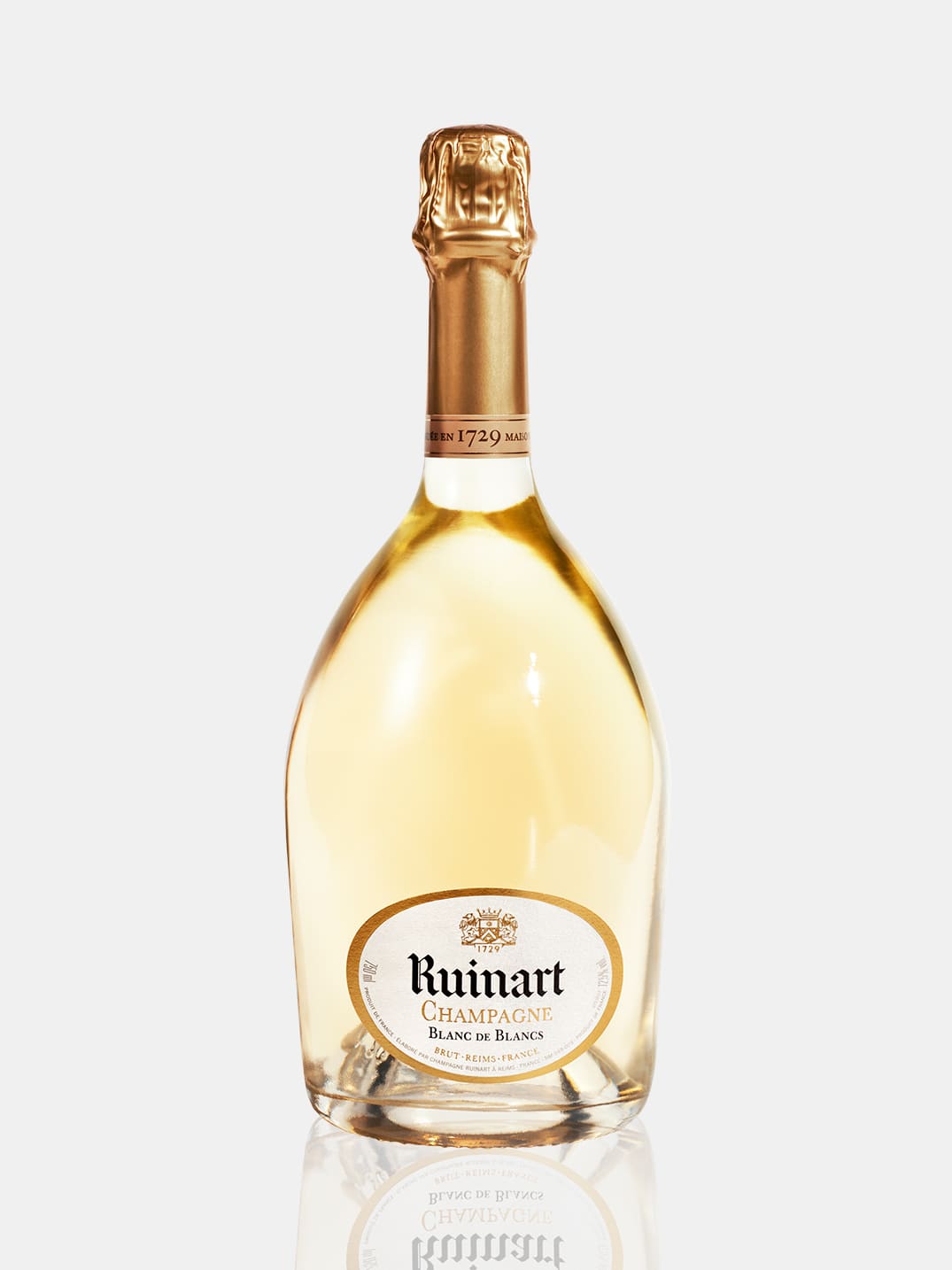 A perfect introduction to Blanc de Blancs – and a failsafe choice to tote to a wine party – this bubbly is a delicious swirl of citrus, figs, white flowers, and peaches. It also bears that distinctive smoothness that makes Ruinart such a crowd pleaser. Pair this with shellfish like lobsters and langoustines.
Available from 1855 The Bottle Shop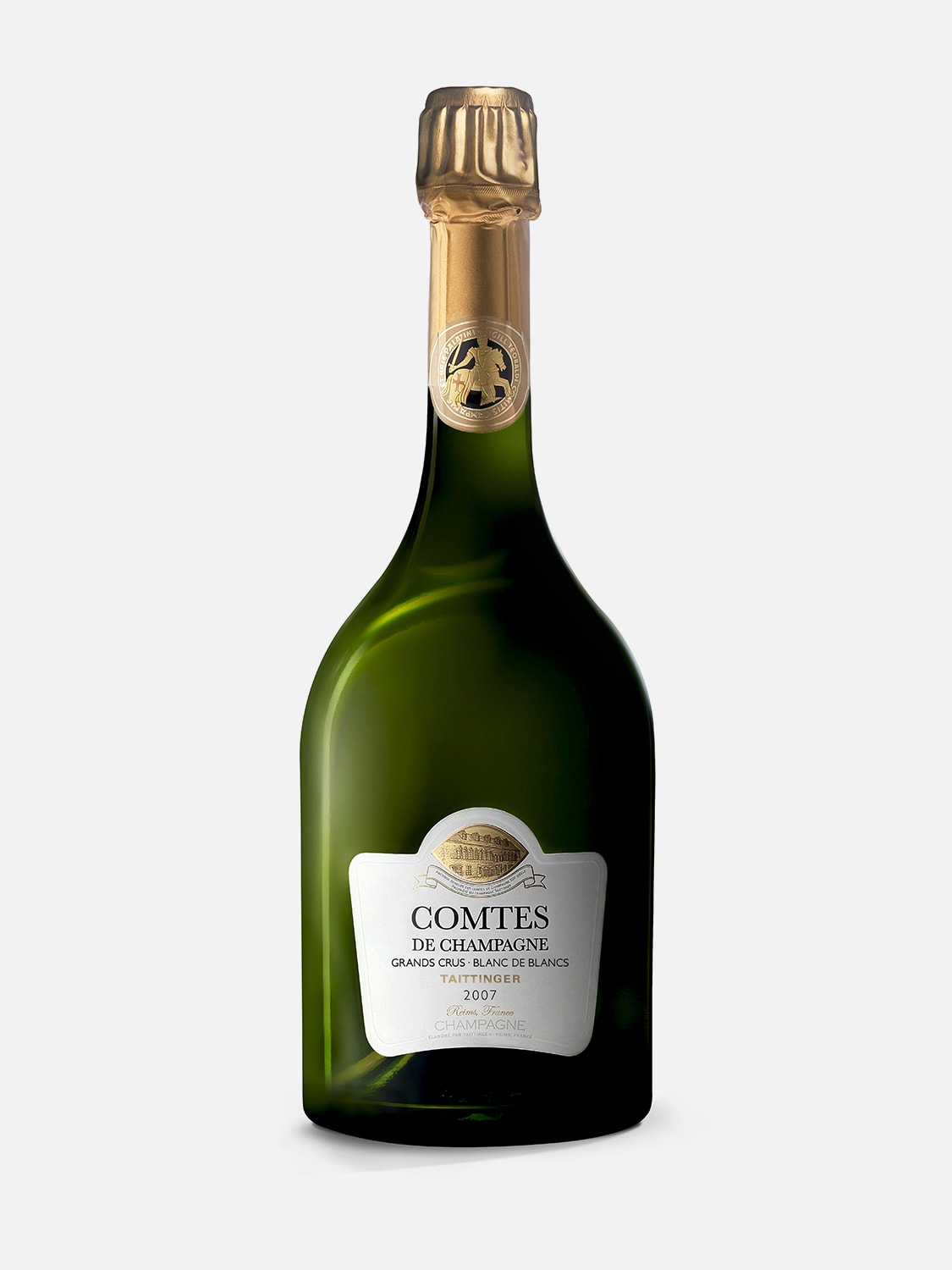 The year 2007 was considered a good year in Champagne, a sentiment that led to the production of this vintage Blanc de Blancs. It offers an aroma of white flowers and minerals, and notes of raisins, biscuits, and citrus. Acidity is razor-sharp. If you have the patience, cellar this and drink it in another few years. By then, Ponnavoy said that you can expect "subtle aniseed, smoky aromas, and a brioche character".

Available at Culina Dempsey