Ronny Chieng's dad gifted him a Rolex watch just before he passed away
In an episode of Talking Watches by Hodinkee, the Malaysia-born, Singapore-raised actor and comedian talks about the sentimental timepiece and other favourites in his watch collection.
For every watch collector, there's always that one timepiece that holds the most value in your collection, and we're not talking about price tags.
Often, certain watches hold a certain emotional value and can never be replaced. For Ronny Chieng, it's a two-tone Rolex Datejust, the actor and comedian revealed on an episode of Talking Watches, a series by online watch publication Hodinkee.
"This was the only watch he had, so growing up, this is the watch you would see everywhere in the house," he said in the episode.
The timepiece was given to Chieng by his father when he returned to visit him in Singapore.
"One day I came back to Singapore where he lived, and I asked him, 'what happened to that Rolex'?" Chieng explained. "I said like, 'I'm not trying to get stuff from you, but if you're not wearing it, I'd love to be able to wear it'… So he just gave it to me."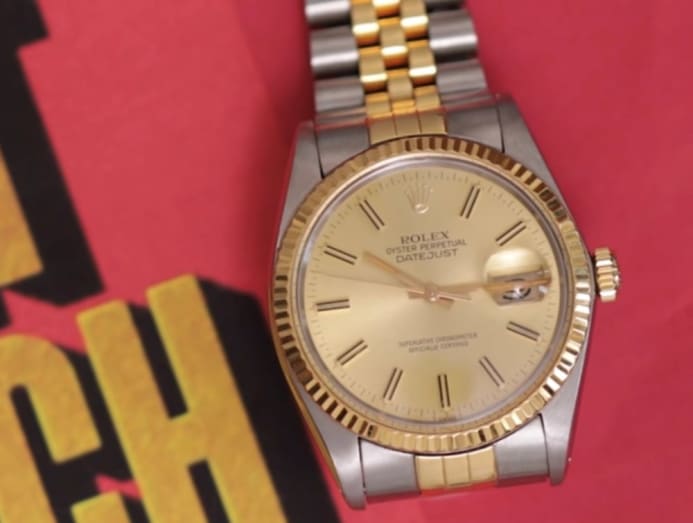 Chieng jokingly described the watch's two-tone colour as reminscent of a "very old, Chinese person". Although he said he would have never picked it in a shop, he admitted that "it works with a white T-shirt, it works with a suit. It works if you're dressed down and it's kind of like that accent piece."
Chieng's father unexpectedly passed away two years ago, and the timepiece was given to him just before he passed. "I could lose everything here, but this is probably the only one that is pretty special to me," he said, referring to the other watches in his collection.
Chieng's father also gifted him an art deco style Omega Seamaster. It was part of a "bag of garbage Omegas" that his father had purchased in China in the 1990s.
Chieng brought the timepieces for repair back in Malaysia, and the Omega Seamaster was the only one that was fixed. Chieng describes it as a "beautiful dress watch".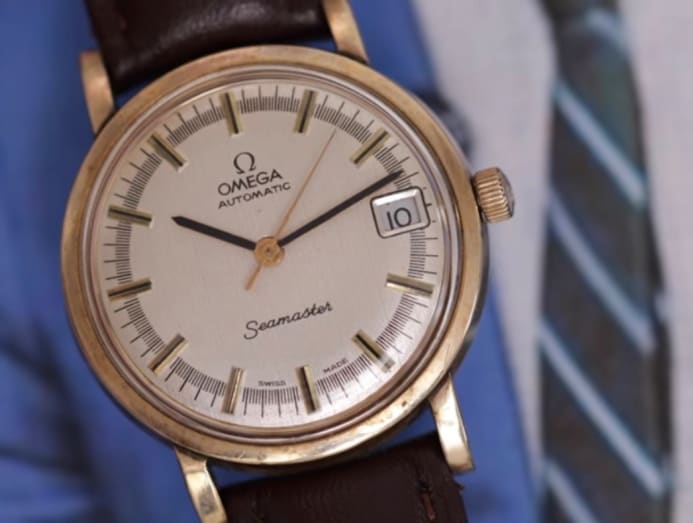 Chieng's watch collection focuses mainly on Rolex, Omega and Seiko. He owns a Seiko Ref. 6139-6010 Speed-Timer Dial Variant with a black dial, inspired by Bruce Lee, who is believed to have worn the watch. He also owns the Seiko Ref. 6139-6010, a timepiece dubbed the "True Bruce Lee".  
Some of his recent acquisitions include a Rolex Submariner "Hulk" with a green-on-green dial. At the time, Chieng had just landed a role in Marvel movie Shang-Chi And The Legend Of The Ten Rings. "If there's any watch that has a connection to Marvel, it's the Hulk," Chieng said.