A history of resilience: Sonia Chew says do not underestimate millennials
CNA Luxury's January digital cover star bought her own home at 27, got into the restaurant business at 28, and has plans to rule the world. Who're you calling a snowflake?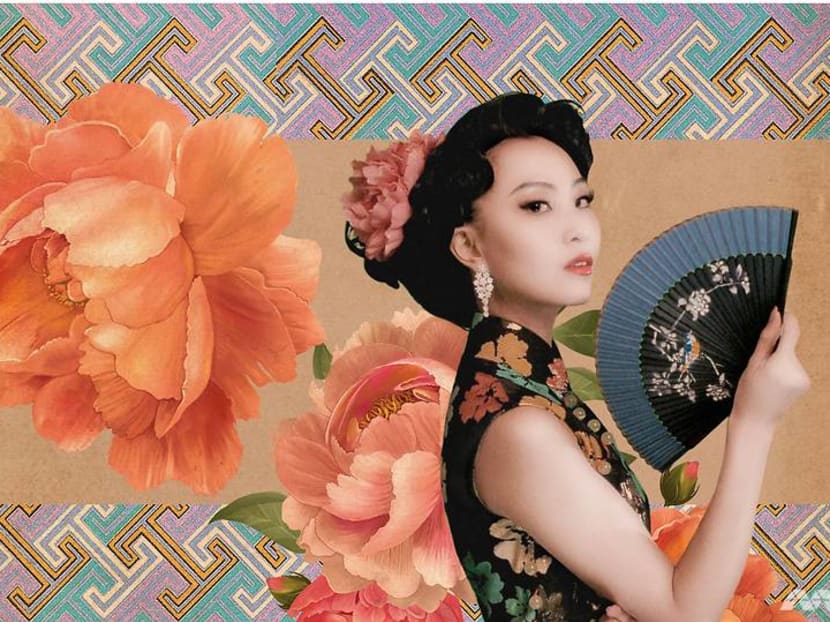 The first time I laid eyes on Sonia Chew, she was sprawled on a red couch wearing only lingerie and a sunny disposition. This was a little disconcerting, seeing as it was my red couch, in my living room, and we had not been introduced.
"Oh my god, that was your house?" exclaimed Sonia, during our interview for this story.
It was the year 2012. Or 2013. I can't be sure – there was a lot of vodka in my life at the time. My lovely Mediacorp colleagues at FHM were looking for a rundown location to photograph the winner of 987's Radio Star competition. "Your house is quite grotty, right?" were the exact words, I think, used in that request to shoot at my rental walk-up apartment with an occasionally functioning toilet.
Of course, I had forgotten all about our arrangement, only to open my bedroom door, crusty-eyed, that morning to see a woman striking a pose not too different from how my cat looks when she's grooming herself on that very same sofa. I may have yelped a little.
"I had no idea what I was doing," confessed Sonia. "I was so scared." Not just because it was one of the very first photoshoots of her fledgling career and the entire wardrobe for it could have fit into a single Ziplock bag – she also hadn't told her parents about the multiple tattoos she had amassed that were usually hidden under what people who aren't FHM cover girls consider to be clothes.
Still, doing that racy spread with no experience but plenty of gumption was proof to Sonia that she had the courage to take on any challenge she put her mind to. It's a philosophy she carries with her till this day.
Seven years (or so) later, I spent a day with Sonia on another shoot – this time, fully clothed, for CNA Luxury's first digital cover of 2020. In the spirit of Chinese New Year, we reimagined this thoroughly modern millennial as a beguiling pin-up moll typical of 1920s Shanghai posters. It's a look that's light years away from what her 137,000 followers on Instagram are used to.
"It's almost like doing a period drama – without having to do a period drama," said Sonia, laughing.
More than just an excuse to do amusing vintage drag, those old posters provided suitable parallels for our conversation. The art style itself was a mix of Oriental and Western Art Nouveau elements. They broke with how Chinese women were traditionally represented – these were modern women, flaunting their femininity in a way that was considered forward for the time. Women who walked the line between old-school and new-school. These were women who didn't conform.
"You will never truly know what you're capable of if you stay in a box."
Which is how one could look at Sonia: She's both a traditional radio star and a social media influencer, who – at 28 years of age – is feeling old compared to her young audience (she reacted to teenagers today listening to music via Tik Tok the way I react to Post Malone's face doodles) while simultaneously feeling like a baby when it comes to her own ambitions as a lifestyle maven in the making.
And she's never been a girl who feels the need to conform to what you think is an appropriate way for how she should live her life.
"You will never truly know what you're capable of if you stay in a box," said Sonia. "If you keep waiting for the right moment to get out of your box, you might be waiting forever."
Trolls and boomers, I give you Sonia Chew, poster girl for millennial tenacity and general un-snowflakery.
HAVE YOUR AVOCADO TOAST AND EAT IT TOO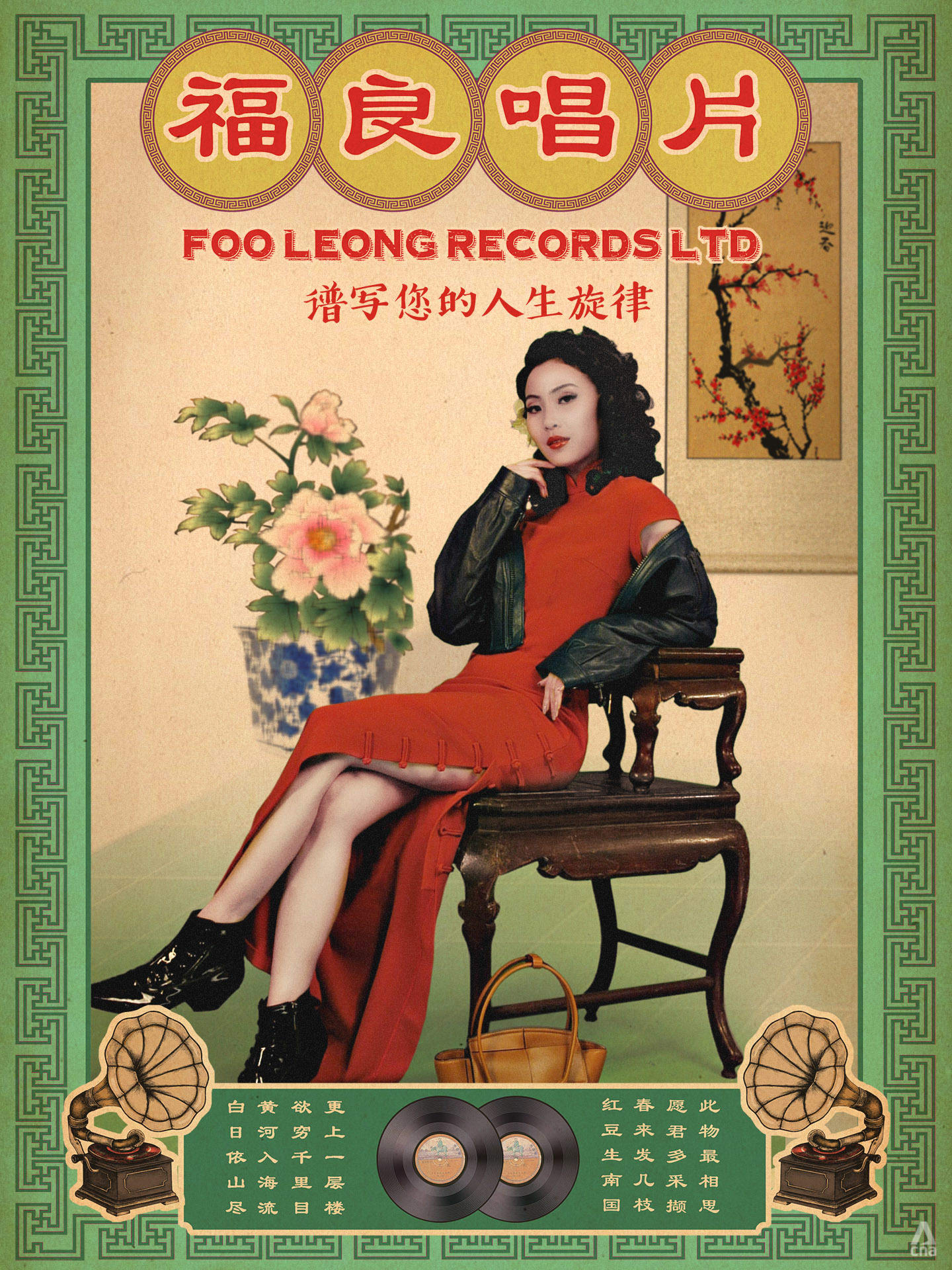 "Wow, it's very full. I like that," she said, taking a sip of her to-the-brim espresso martini, careful not to spill. "This is very Sex & The City," she followed up, laughing. I made a mental note to pay for her drink when we were done – it's just so nice when young people reference the pop culture of my Mesozoic era. Even though Sonia was in Primary 2 when Carrie Bradshaw first Manolo-ed her way onto HBO screens.
For someone just five years older than the world's first Gen Z prototype, she walks a surprising balance between millennial proclivity and the nonchalant practicality of my Gen-X associates.
Yes, her style icons are social media darlings Kiko Mizuhara, Bella Hadid and Cara Delevigne. Yes, she sticks her tongue out in pictures. And, yes, she had "avo toast" for breakfast the morning of our interview.
"I'm a tough girl. I can do anything. I'm not scared of anything. That's what I wanted people to see."
But she also bought her own home at the age of 27. "It's nothing fancy," said Sonia, modestly. Still, I told her, it's an impressive accomplishment. At that age, the only assets I thought of owning were pecs. And even that didn't pan out. "I don't spend like a baller," she said. Instead, she has a mental checklist of what she'd like to acquire, and then she goes after it in what now seems like a shockingly old-fashioned way: She works hard and puts money aside.
Sonia credits her parents for her work ethic and understanding that one cannot live life with one's head stuck up one's rear end. "We come from a very humble background. We didn't have any fancy things. But my dad always taught me to do the best you can. And he did the best he could for us," she said.
"Seeing the good and the bad… The tough times and how my mum stuck through it with him – I think it really shaped the early stages of my character," she added. "It taught me resilience and a lot of determination."
Her father was trained in engineering and architecture – and ended up doing something completely different, starting his own video production company. His story taught young Sonia a valuable lesson: The future is what you make it.
"He could do anything he wanted… It really showed me that if you put your mind to it, you can do it," she said. "I think I learnt a lot from him, as a businessman doing his own stuff."
That should come in handy, now that Sonia is a businesswoman herself.
TOUGH GIRL VS TROLLS
In 2019, Sonia took her first step outside of the entertainment game and into the lifestyle arena, teaming up with her friends at Izy Dining & Bar and roast meat specialist behind Fook Kin to set up Izy Fook. She didn't have prior experience in F&B before diving in but, like her dad, she's not letting her past hold up her future.
According to Sonia, her business partners at the Club Street restaurant-bar value her understanding of what appeals to the kids today – and she plans on capitalising on those millennial Spidey-senses to venture further into lifestyle territory with yet-to-be-announced projects.
Of course, with success comes trolldom. When Sonia went public in 2018 with news that she was dating an investment banker 14 years her senior, the words "gold digger" were lobbed at her more than a few times on her social media. No, her boyfriend isn't a co-owner. (It's worth wondering how many of those accusing her of getting with an older man for his money actually managed to buy their own car and home and invest in a business all on their own dime before they hit 30. File that under #thingsthatmakeyougohmmm.)
The trick to dealing with online trolling, she said, is to simply move on. "Of course you're going to read it," she said. And it's going to upset you. But after that, you just have to accept what you cannot change, and change the things you can – like deciding that opinions from people who do not matter to your life should have no power over your life.
"What amazes me about some younger people nowadays is their fearlessness to leap into the unknown."
It's also a practical way to look at business. Then again, in a way, Sonia has been in business longer than you might realise. It's just that unlike the women in those vintage Chinese posters, she's not in the business of selling someone else's products. She's been selling Brand Sonia for years.
She understood the importance of brand-building on social media early on. She understood the impact authenticity – being the same person on IG and IRL – has on branding. And she understood how a brand needs to stand for something. Brand Sonia, she decided many years ago, was going to be fearless.
That teenager, fresh out of St Anthony's Convent and "clueless" at the start of her new life as a Mass Communication student at Ngee Ann Polytechnic, had a game plan. "At that point in life, nobody really knows who they are. But I always wanted to appear like the 'tough one'. Like, I'm a tough girl. I can do anything. I'm not scared of anything. That's what I wanted people to see," said Sonia, reflecting that it may have been the effect of being an only child with loving but sometimes over-protective parents.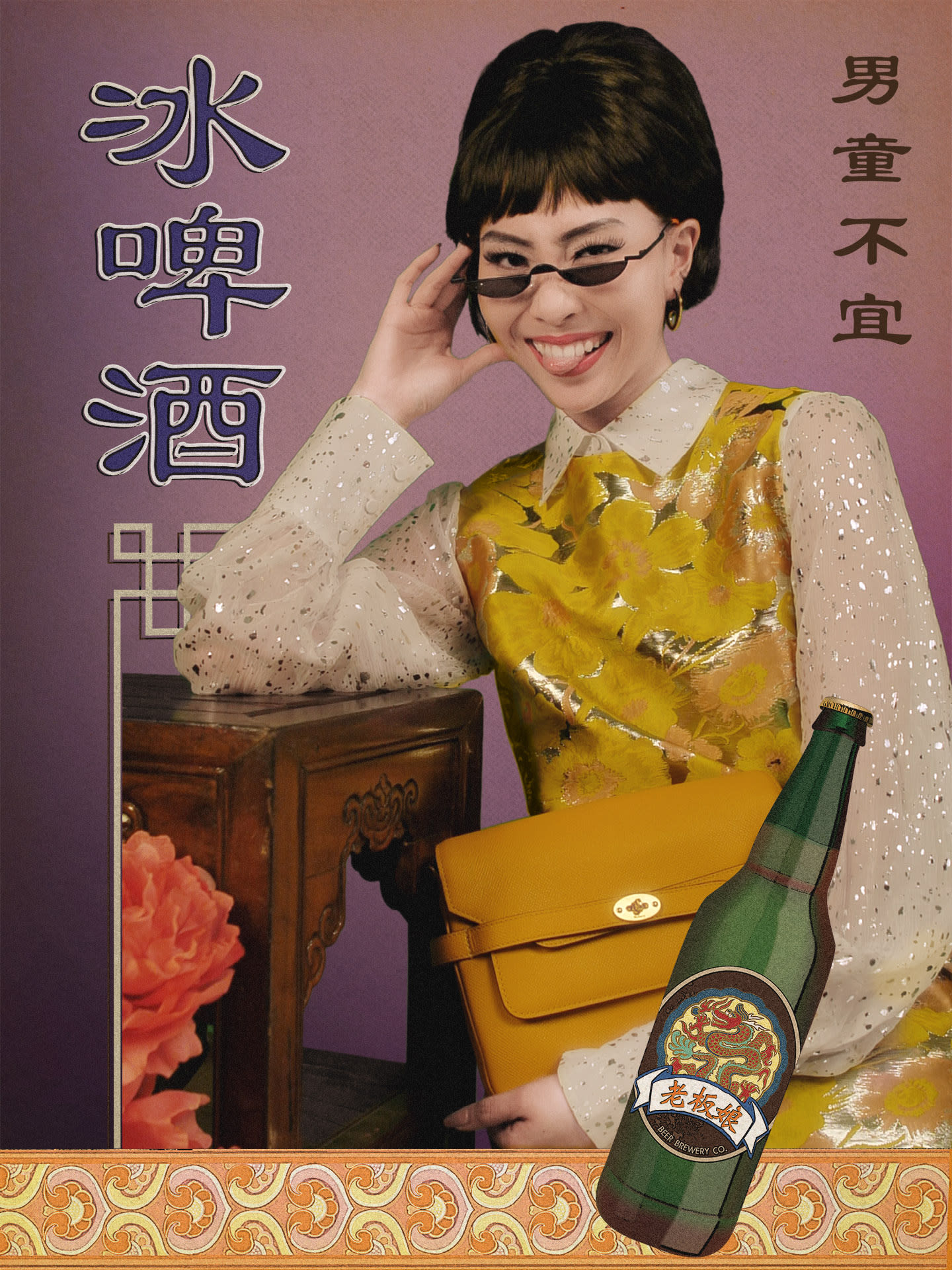 "My ambition and passion for my work hasn't slowed down at all," said Sonia. "And I'm continuing to build my presence in beauty, travel, fashion and lifestyle." The restaurateur, host of Toggle's travel series SSBD, and ambassador for Tag Heuer and Puma who arrived for this interview after working a Fenty Beauty event certainly isn't kidding. She is, to borrow a phrase from my youth, in it to win it. Or in young people speak, "slay it".
When she "bombed" her GCE O-Level prelims with "30 points or something", she dug in, set her mind on not disappointing her family – and, importantly, herself – and eventually scored eight points.
When most of her secondary school friends went the junior college route, she said, "You know, I don't know if JC is for me."
When a boyfriend's family informed her that there's no future in media... "Well, I guess that's why we're exes!" she quipped.
That's why we shouldn't underestimate young people: Not all of them are gratified with participation trophies. "We come with a different type of tenacity," said Sonia.
"What amazes me about some younger people nowadays is their fearlessness to leap into the unknown and not simply settle for something that's deemed more socially acceptable."
And that's groovy in any era. Dig it? Word.
Art: Chern Ling, Jasper Loh
Photography: nonlinear
Styling: Lena Kamarudin
Styling assistance: Ervy Nurjana Hasan
Makeup: Grego, using Chanel
Hair: Marc Teng, using Kevin Murphy