Singapore business leaders share: How to make the best of your 'quaran-time'
Self-isolation can actually be an excellent time for creation. Here, restless entrepreneurs serve up a wellspring of ideas on how to optimise your time and productivity while stuck at home.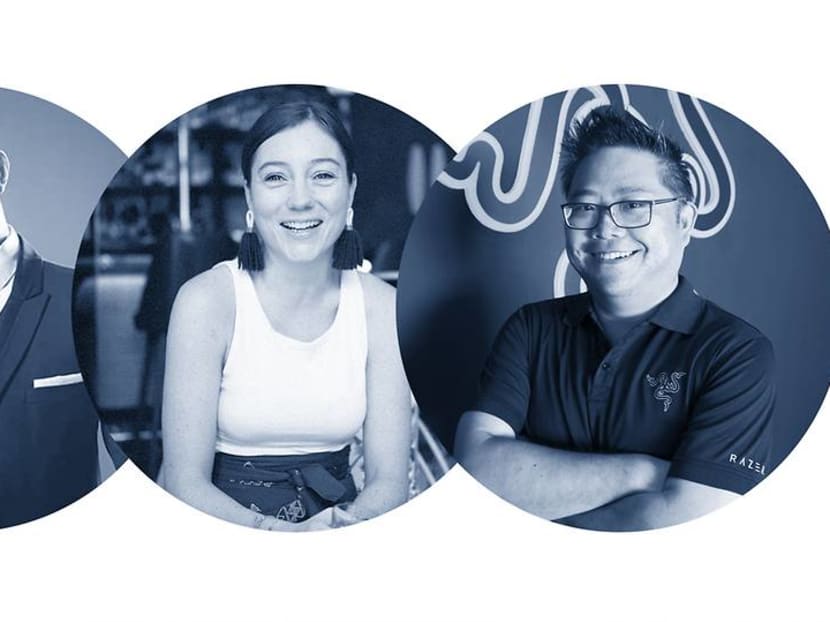 One man's plague is another man's "annus mirabilis", as one Isaac Newton has shown us.
The Latin phrase for "wonderful year" refers to 1666, when, at the tender age of 23, the physicist conceived of world-changing theories and inventions in quarantine on forced sabbatical from his studies in Cambridge, thereby avoiding death by bubonic plague that had descended upon England.
Far from the madding crowd and with little else but imagination for company, Newton's interminably curious mind yielded revolutionary discoveries in calculus, motion, optics and gravitation, defining much of the modern world as we know it.
Just as scientists are currently racing to develop a vaccine for COVID-19, there are inventors tinkering away in quarantine and entrepreneurs creating ground-breaking solutions in isolation to help us all navigate a post-pandemic world once the plague of our generation has been extinguished.
How are some of the highly driven leaders amongst us optimising their downtime during this pandemic?
Razer's Chief Strategy Officer Lee Limeng, for one, is tuning in to industry webinars such as those organised by Bloomberg, while serial entrepreneur Thomas Beattie has gone the creative route, learning to paint as well as picking up sign language to keep himself mentally stimulated.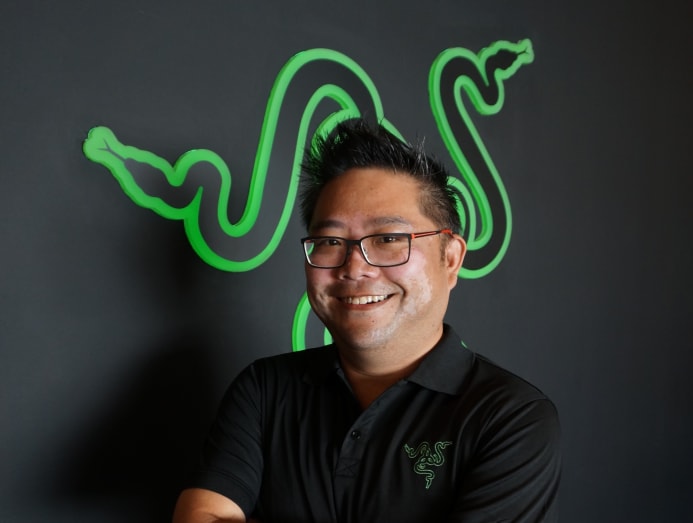 "The webinars help me gather insights into how others are innovating to ensure survivability of their businesses," Lee said.
His advice for the rest of us?
"Remember your passion and use that as motivation to keep pushing forward. Also, explore inventive ways to give back to the community during this time."
This is indeed an excellent time to take stock and "reset to prepare for the new chapter that is to come," affirmed Stephen Lew, Founder and Executive Director of The School of Positive Psychology.
CNA Luxury asked these six business leaders (and otherwise restless entrepreneurs) how they are optimising their time at home. Read on for their fabulous supply of ideas to help keep you prolifically productive, too.
ANDRE CHERBONNIER, CO-FOUNDER, DRE TECH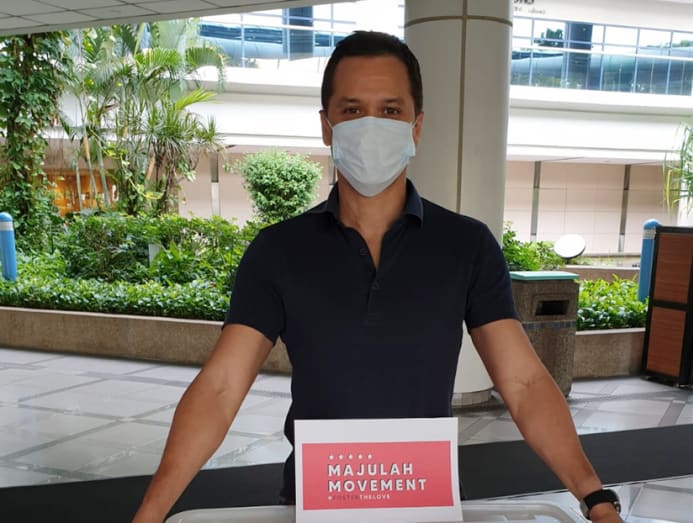 "I have registered for a virtual class for a Powered Pleasure Craft Driving Licence (PPCDL) from The Boat Shop Asia. Getting a boat has been a near-term goal though with a full-time job and entrepreneurial efforts on my plate, carving out the time has been near impossible.
The two-day course is followed by a practical once the circuit breaker ends. It's obviously proving much easier to find the time, as we are confined to our domiciles and all social endeavours are shelved.
In addition to that, I am in investor in a transportation technology company and with business halting during the circuit breaker, we looked to pivot our technology and resources to helping restaurants deliver food. Their margins were stretched by traditional delivery companies so we've stepped in to offer operational assistance and help find them drivers for deliveries.
Through this, we were also introduced to a pay-it-forward movement where patrons were buying meals for healthcare workers. We then realised we had the resources to scale these kind acts and thus started a platform called the Majulah Movement.
Our goal is to band Singaporeans together to help those adversely affected by the pandemic. The website is based on a pay-it-forward system for Singaporeans to buy meals and care packs for healthcare and migrant workers.
We are very grateful to have onboard several notable homegrown establishments such as Harry's and Huber's Butchery that are providing the meals from the public donations. So in part, we are helping the F&B industry as well, given they are struggling to stay afloat during the lockdown. 
During this time, many excellent free resources are being offered for online leaning. FutureLearn has a great free library of courses and I am currently enrolled in Antiquities Trafficking and Art Crime – a subject that will probably bring minimal utility but everyone does love a good caper.
Most of us have additional time on our hands during the circuit breaker so this is the perfect opportunity to flush the to-do list that everyone has stowed away.
It could be a side business, losing weight, writing a novel or just getting to know your children better. It boils down to deciding what's important to you and which element of yourself has been neglected while getting caught up in the rat race. I personally think this is a great opportunity for people to start rewriting their own 'script' and kicking off post-COVID life with the best version of themselves."
CYNTHIA CHUA, FOUNDER & CEO, SPA ESPRIT GROUP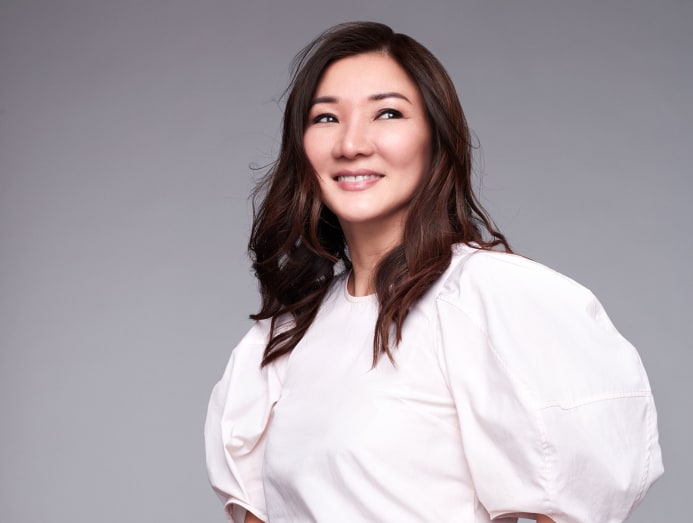 "I have run out of excuses not to pick up French. I spend at least three months in Paris a year so I am now learning French via the Duolingo app and I have French textbooks with online videos while my boyfriend is my in-house tutor during lockdown (in Paris).
I have also subscribed to The Future Laboratory trend reports that I can read online, and I am also spending more time listening to podcasts I love, such as History Hit.
Live streaming online classes from my favourite Paris ashtanga yoga studio is great, while rowing on my water rower to my favourite playlist helps me keep my sanity, as I imagine I'm wafting down a beautiful lake. Roo Panes's music really helps.
My best friend gave me the Atlas Obscura guidebook last winter and I love it. It features the world's most intriguing hidden wonders, and I am especially drawn to George Merryweather's Tempest Prognosticator, a carousel of weather-predicting leeches.
It's a miniature merry-go-round with many glass bottles, each containing a leech. When a storm is approaching, the creatures would make their way to the top of the glass, triggering a wire connected to a central bell, which I find fascinating.
It is now housed in the Barometer World museum in Devon, England. It's definitely on my bucket list when the borders open. Since I am in a lockdown, reading all these fascinating wonders does help buoy my mind and spirit. 
Doing things you love and being able to maintain a rhythm during this quarantine is important. I love anything apothecary-related so making shower gels and anti-fungus sprays from my olive tree has been fun and healing.
I have also found a favourite pastry to make. It's a very old recipe from southwestern France called Apple Croustade that is absolutely fun to make, as you have to stretch the dough so widely that it must cover the entire table. It reminds me of our roti prata and it's delicious.
Making things with your hands is very therapeutic. This is a great time to revisit this side of ourselves, which we might never find the time for in our busy daily life. I find it very healing for the body and mind.
I also built a simple birdhouse from watching a YouTube video, and when the birds came to visit this little house I built, I was overjoyed.
So do something you love. There is no pressure. We do not need to emerge better or whatsoever from this quarantine period. We are coping with a crisis and in survival mode. Embrace it. It will pass and we will remember this time."
KEVIN OU, CEO, GOLIVMO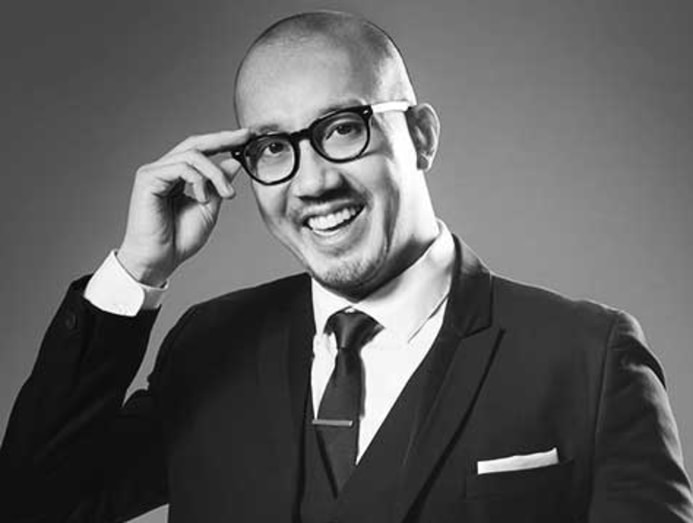 "I'm doing a paid online business course with INSEAD, which is taught by the professors that helm the INSEAD programme and involve other thought leaders as well. I've been wanting to do this for some time so with COVID-19 and remote-working, I now have time to dedicate to a full course.
I personally believe that COVID-19 presents an opportunity for all of us to emerge from this lockdown period a better person.
From free online courses by top universities to the wide range of social and lifestyle experiences that we curate at GoLivMo, it's really simple to do something new every day and not get bored. With the multitude of options presented, it's truly an exciting landscape, borne out of an unusual time for all of us.
Every person is different and has different end-goals. For some, it's learning to bake and for others, it's connecting with friends virtually. Knowing this, we're striving to provide a wide range of options for all tastes and interests.
Personally, I'm focusing on learning and immersing myself in something new, with the newfound access to top experts that I would normally not have had before.
From cooking lessons with Italian chef Massimo Bottura and watching intimate music performances by top celebrities in their own living room, to an exciting online wine masterclass by Italian wine experts, my mind and body remains engaged and entertained. This circuit breaker has been productive for me."
MICHELLE GOH, FOUNDER, COMPLETEME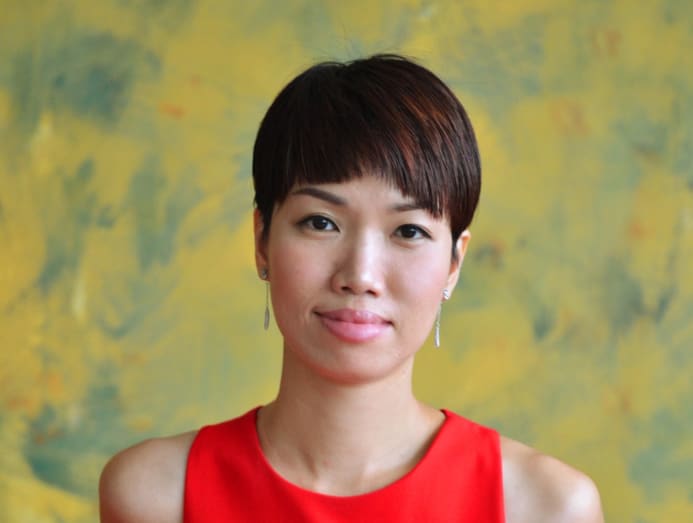 "Most businesses have been affected during this period, including ours. We have moved with the times, educated ourselves and evolved our business to adapt to the virtual world.
We have been doing a series of speed dating events online, and have conducted workshops to educate people on how to look their best and improve their communication skills while online, covering areas like lighting and eye contact.
It's important to set goals such as improving your stamina, picking up new skills or enhancing your social life during this period. Then, map out how you wish to achieve that target, whether by exercising more, taking online courses or participating in more online meet-ups.
For myself, I have set a target of improving my stamina in preparation for a vertical marathon after this is all over. Hence, I have been climbing flights of stairs every alternate day.
This is the time to engage in self-improvement activities. During normal times, we are always bogged down by work and hence seldom focus on other aspects of our lives. Given that everything is slowing down now, it is the best time to focus on enriching your mind, building up your physique, making new friends or re-connecting with old friends."
STEPHANIE DICKSON, FOUNDER, GREEN IS THE NEW BLACK
"Those who know me well know that binge-watching Netflix is one of my vices, but funnily enough, I have drastically reduced how much TV I have been watching during this time. Instead, I have been investing time in a slew of random but meaningful activities.
Firstly, I signed up for a course called Me, Men, Money, Magic by Yana Fry – a four-week intensive course for radical transformation, and it's been fantastic. It keeps me pretty occupied with deep self-reflection, working on breaking through limiting beliefs and forging new patterns and mindsets. Very helpful during these times.
I am also reading two books at once, which is taking a while but I pick up what I feel like when I feel like it. One is by famed climate activist Naomi Klein, the other by Marie Forleo called Everything Is Figureoutable (it's excellent!).
I've also been catching up on that to-do list that never gets done of things to do around the house, such as hanging pictures, buying plants, sanding back furniture and the like. Again, random but keeping me occupied and giving me the sense of achievement in these surreal times.
Finally, lovely video calls and chats with family and friends I haven't spoken to in ages. I feel very grateful and lucky to be in Singapore during this time and having the space to be able to do all of these activities."
TAN WEE TUCK, EXECUTIVE DIRECTOR, BREWERKZ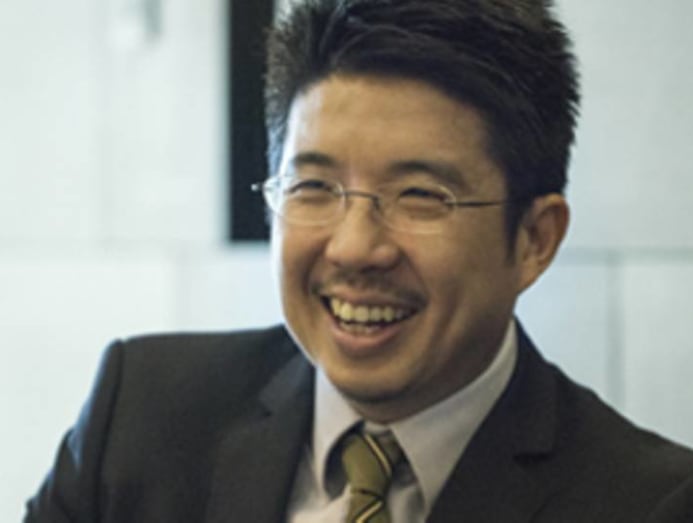 "I have attended several online sessions of the Craft Brewers Conference, America's largest craft beer conference that was slated for April in San Antonio, Texas, but has since moved online.
Topics ranged from technical aspects about brewing and marketing, outreach and engaging the community to the state of the US craft beer industry and what the industry is doing in reaction to the COVID-19 pandemic. Attending it physically would have cost 10 days of time and several thousands of dollars.
I also attended the Think Digital Conference by IBM, which has gone online and offered at no cost. I got to hear from Arvind Krishna and many top technologists speak about the Cloud, AI and 5G. Admittedly, I am not a tech person but it's clear the world will accelerate faster towards tech adoption, so dialling in was my small effort to stay in the loop.
Beyond craft beer, I have a personal interest in photography and was thrilled that Nikon School opened up their online courses for free. These are masterclass-level sessions conducted by top professionals, which are usually difficult to access so it's been a treat.
Books-wise, I am reading On China by Henry Kissinger, and it has successfully fed my interest in Chinese history. COVID-19 aside, the book has given me great insight into the US-China relationship, why things are the way they are now, and where it's likely to go. As the saying goes, 'When elephants fight, the grass gets trampled'.
I am also into tea, especially Chinese Pu'er tea. I find the craft of brewing tea similarly intriguing as beer brewing. Recently, I stumbled upon a series of YouTube videos made by a French guy who became a tea leaf farmer in China.
The Chinese tea world is a rather complex one and not easy to decipher. While his videos are simple and shot on a mobile phone, his discussion of the world of Pu'er tea has been fascinating."