What is it like to travel to Koh Samui right now? Thailand in the new normal
The pandemic has taken its toll on tourism, but as one Bangkok-based writer observes, the Thai island paradise is as beautiful as ever.
It's a sparkling Saturday morning on Koh Samui and paradise is performing. From my box-seat perch near the lobby at the Banyan Tree Samui resort, I absorb the killer panorama over the sparkling ocean to the mountains of neighbouring Koh Phangan.
In the foreground, my gaze homes in on the crystal-clear waters in the resort's coral-fringed private bay – sandwiched between Chaweng and Lamai on the island's eastern flank – and the sumptuous pool villas draped around the jungle-clad hillside.
It's a seductive scene and one as synonymous with Thailand for Singaporeans as hair-raising tuk-tuk rides, friendly service, and visits to ornate gold spired temples.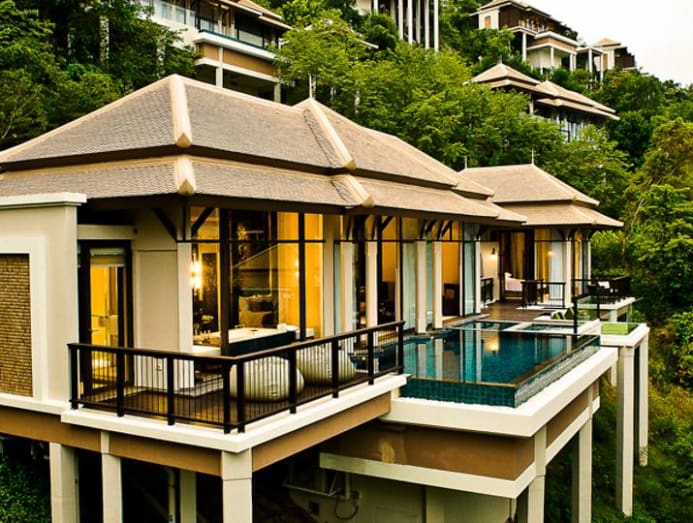 Upon closer examination, I see that things are not quite as they should be. The beach is deserted despite the perfect weather, while the resort lobby – usually a hub of activity on a high-season Saturday – is populated only by a smattering of guests.
"Same, same, but different," said Ryan Nerone, Assistant Director of Marketing Communications at Banyan Tree Samui, ruefully mangling Thailand's most famous tourist catchphrase to summarise how the island's travel business is faring during the global pandemic.
It will come as a surprise to nobody that tourism in Thailand has been badly rocked by the seismic events of 2020. Although widely praised for a decisive, coordinated response to the pandemic – one that has resulted in one of the region's lowest rates of infections – the nation is suffering for its success.
About 40 million visitors flocked to Thailand in 2019, drawn by its spectacular landscapes and seascapes, rich history, and famous cuisine. But in 2020 the country will struggle to attract even a quarter of that number, according to the Tourism Authority of Thailand (TAT).
Indeed, even that prediction – which was made back in July – now looks optimistic as planned travel bubble schemes are aborted and fears of second and third waves grow in key visitor markets such as Europe, North America, and Australasia.
With Thailand looking to its home front to inject life into its tourism economy, the last few months have been a bittersweet time for Thailand-based travel addicts like myself.
I've utilised my trusty Samsonite suitcase extensively since a ban on inter-provincial travel was lifted at the end of May, taking advantage of discounted flights, incredible deals on luxury hotels, and blissfully uncrowded tourist spots.
I've piloted a Royal Enfield motorbike along the rollercoaster roads of northern Thailand and walked my three-year-old son for kilometres along the wide, generous sands separating Anantara Hua Hin and Avani+ Hua Hin without another soul in sight. Now, I am here on Samui alternating between the lounge-deck and private infinity pool at my 130sqm deluxe pool villa and the beach.
Undercutting the visceral travel highs of spectacular slaloming highways, precious family time, and decadent luxury at knock-down prices is the knowledge that many tourism-related businesses around Thailand are struggling. Hotels as well as massage shops, restaurants, bars, dive firms, cooking schools, and beloved street vendors all face an existential fight for survival.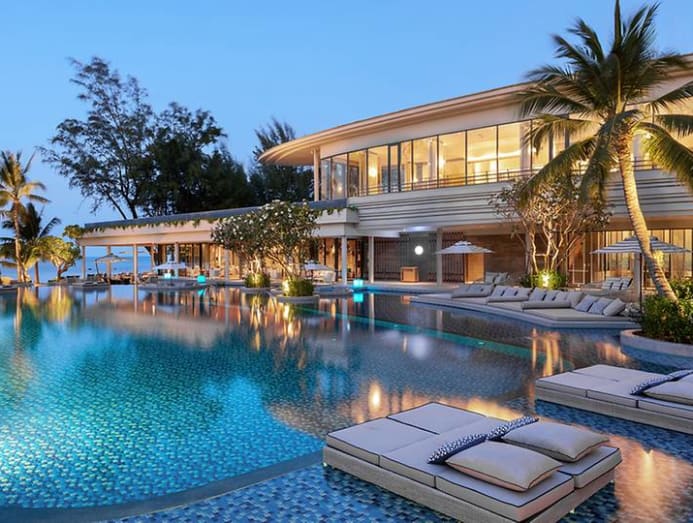 Valuable as these efforts are, however, they can only go so far in filling the chasm left by the shortfall of international visitors.
"There's no point in sugar-coating the situation," said Nerone. "Some of the businesses that you see boarded up as you move around the island will never reopen. Even for us as a big-name branded hotel with supportive owners, we are in a situation where we are just getting by and making the best of things.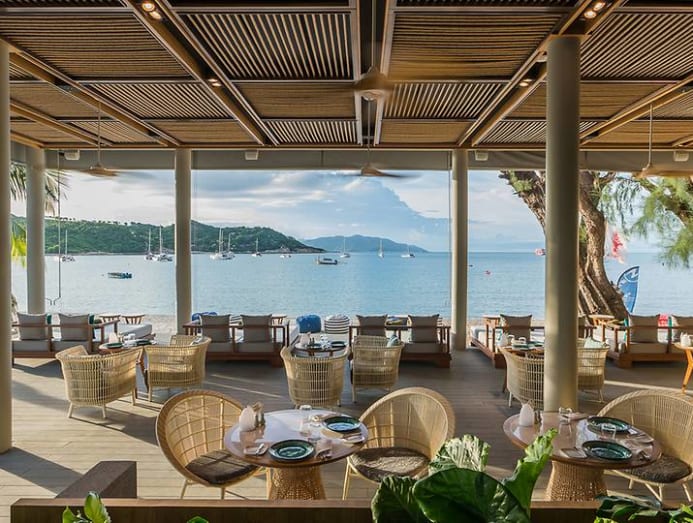 "Of course, there's always a reason to be optimistic. Samui's appeal has not vanished overnight. Indeed, in some ways, the pause has made the island better in that it has refreshed the environment and forced everyone to look at sustainable long-term solutions for tourism.
"It's also giving us more scope for staff development and to hone things like our CSR programs. But I'd be lying if I said that domestic tourism alone can sustain us in the long-term: We need international travellers."
When they (as they surely will) return, international guests will encounter a Samui much altered by the pandemic. As Nerone says, the permanent closure of businesses is inevitable. Many in the industry believe that the days of mass tourism and dependence on large tour groups will also be a thing of the past.
"It's like it was in the 1970s. The sea is so clear and the beaches are so clean," said Ernesto Osuna, General Manager at Melia Koh Samui, a plush 159-room, 41-suite property that opened for business on the island's Choeng Mon beach earlier this year. "Samui has faced various challenges over the years, and now we have the pandemic. But the beauty of the island is a constant."
Despite the call-backs, Samui has not gone completely retro. Indeed, health and hygiene protocols introduced to ensure peace of mind among travellers during the ongoing pandemic are very much of the moment.
Both Melia Koh Samui and Banyan Tree Samui have introduced stringent measures as a consequence of COVID-19. Passenger numbers on vehicles transporting guests to and from the airport are limited and vehicles are disinfected after each trip. Guests can also expect regular temperature checks, documentation for effective contact tracing, and deep cleaning of guest rooms.
Timely and important as these innovations are, they are hardly the stuff of beach bliss. Thankfully, the sheer beauty of Samui takes precedence over handheld temperature guns or hand-sanitisation stations.
At Banyan Tree Samui, I paddle out into the azure waters with a snorkel and mask to observe emperor angelfish and a school of clownfish picking their way around the resort bay's coral reef. Over at Melia Koh Samui, meanwhile, long sun-drenched days by the resort's giant pool merge into rambunctious evenings where caipirinhas and mojitos provide suitably Latin lubrication for the resort's Spanish-tinged cuisine.
On my final afternoon on the island, I commandeer a scooter and hit a quiet trail that runs inland through the mountains from Lamai to Mae Nam on Samui's north coast. As the shadows lengthen, I make my way upwards, switch-backing through the lush jungle as I climb the steep slope. Finally, the road mounts the summit. I kill the engine, savour the silence and watch as the setting sun sets to work painting the evening sky and the ocean far below.
Samui is unveiling another show and I count myself privileged to be here to see it.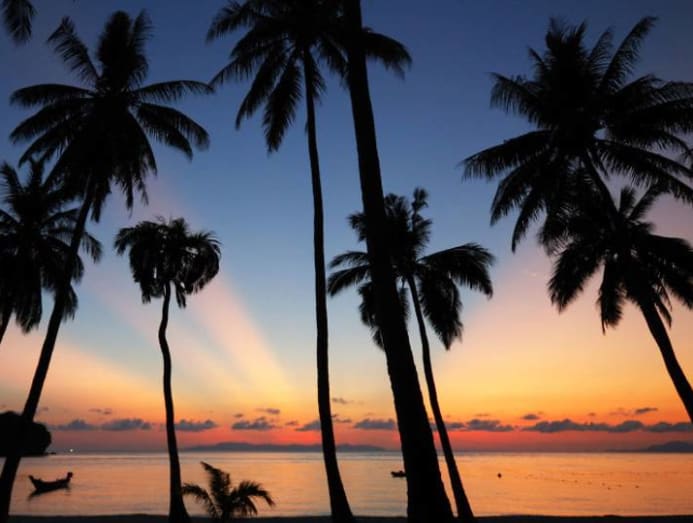 With just one (reported) community transmission of COVID-19 since late May, Thailand is in a position of strength when it comes to domestic travel.
Even so, nobody – airlines and passengers alike – is taking any chances when it comes to flying during the pandemic. Numerous measures are in place on Bangkok Air flights between Bangkok and Koh Samui.
Entry to airports is subject to a body temperature scan and the wearing of face masks is stipulated both in the airports and during flights. Upon check-in in Bangkok, passengers must fill out an online health declaration form that is required by Samui Municipality. Boarding and disembarkation, meanwhile, are strictly staggered in small batches to ensure that there is minimal crowding on aircraft aisles.
For more information on flights between Bangkok and Koh Samui, visit bangkokair.com