Cortina Watch's boss wants you to enjoy wearing that luxury watch you bought – or else
As the Singapore luxury watch retailer celebrates its 50th anniversary this year,  we sit down with its chief executive officer Jeremy Lim as he reflects on his family business' past, present and future.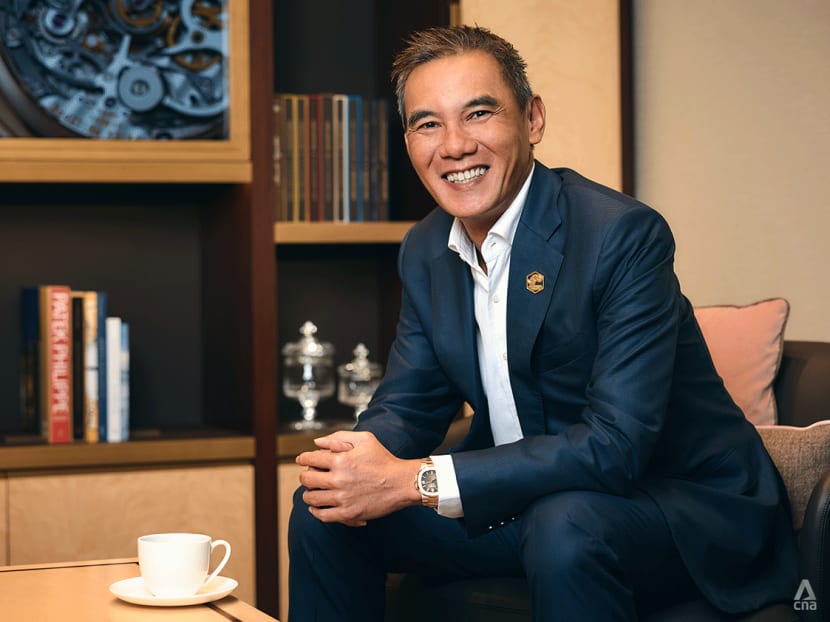 Jeremy Lim is sitting in the private room of Cortina's flagship boutique in Paragon, pondering ways to attract younger people to the company.
"To tell you the truth, I am annoyed."
Seeing as he comes from a generation that prides itself in hard work and harder attitudes, we wondered if these concessions might have grated on him. He answered the way he always has in his 22 years with his family business – with droll honesty.
Lim is thinking of implementing flexible hours and options to work from home one day out of the week, or even increasing leave entitlements for his corporate team. For the retail staff, maybe a little more fairness in terms of rotational weekends off might do the trick.
Eventually, he shrugged: "Being annoyed is not going to give you a solution. There's a manpower crunch now and we are fighting with other industries over a reduced workforce pool. I mean, being a 50-year-old company isn't going to attract them."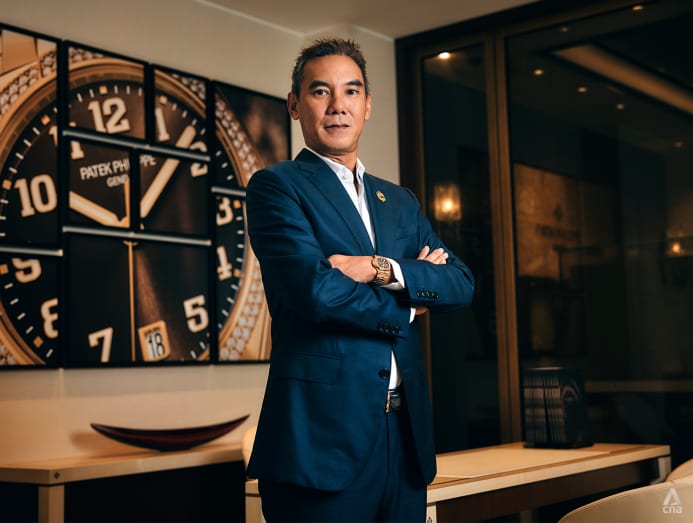 He approached the topic with resigned amusement, but has been making small changes within the company to make it a bit friendlier. "They're just small things. Our newly renovated office now has free drinks, snacks and vending machines. We've also tried to increase our staff's insurance benefits a little. But we know it's not enough, which is why we're looking at those work-from-home options."
Priorities were different 50 years ago, when Lim's father Anthony started a single boutique in Colombo Shopping Centre. Back then, expansion and brand-building were key, and with the help of his children who also include Raymond (CEO of Cortina Holdings) and Sharon (director of Cortina Watch and executive director of subsidiary Pacific Time), the retail brand is now present in six countries.
Today, the preoccupations lie in succession planning, especially now that his niece and nephew have recently joined the business. "At this point, my brother and I are defending our dad's legacy. Aside from making sure the company continues to run in the right way – and let's not even talk about digital transformation because that's on everyone's lips – I want to make sure that the next generation will also defend what their grandfather has built."
Lim doesn't care if it's his siblings' children or his own who will eventually sit at the top. "I'd rather not be the 'evil uncle'. I want to be the uncle who will impart as much knowledge as possible. And there's nothing wrong with having no interest in joining the business. They will all eventually become shareholders anyway. But I want them to at least be informed shareholders. So I will tell them that if they want to know more about the business, just come and ask uncle!"
Beneath the stern visage and affable manner (a befuddling combination, to be sure, but a charming one regardless) is a man who cares deeply about the business' people and operations. During the pandemic's early months in 2020, he decided to give out record bonuses to reward everyone for a great 2019.
"We could have taken the easy way out: Freeze their pay, not declare any bonuses, and blame it all on the pandemic. But we didn't think that was fair. And it helped build confidence that we had the resources to go through the pandemic."
The brands, too, have had confidence in Cortina, and part of the reason is Lim's deep respect for the watchmaking industry.
"Unfortunately, many customers these days are only interested in the intrinsic value of their watches, and just want them to go up in value. If you want to take it as an investment game, by all means go ahead. But don't buy a watch and keep it where it never sees the sun. Just wear it," he said. "Because if I know you want a watch just to resell it, I won't sell it to you."
Lim has a list of important models that his retail team is not allowed to sell without his approval. "I want to know who's buying it, so I will do my due diligence. Because if the watch ends up on the black or grey market, I will be the one who answers for it. I have to protect my guys, and I have to protect the brands."
Of course, he applies the same conscientiousness to his care of customers, too. "Customers today have much better technical knowledge, so our guys need to at least be on par with them. This is also where the soft touch comes in. Anyone can go online and look up technical aspects of a watch but not everyone will have the patience to go through a brand's entire story," he explained. "This is where we come in. We help them understand the brand better. What are their values? How have they evolved? We are like historians and storytellers now."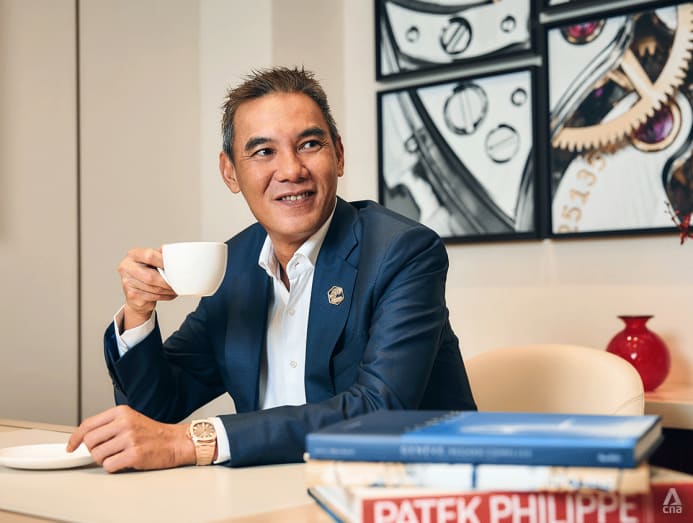 Cortina's own story looks set to continue for decades more, given how Lim described the last two years as being "fantastic" despite COVID-19 disruptions. One reason the company is optimistic is its S$84.7 million acquisition of former competitor Sincere Fine Watches last year. With Sincere helping to fill in Cortina's gap in independent brands, as well as the former's exclusive distribution of Franck Muller in 13 countries in the region, including Australia, New Zealand and South Korea, the group as a whole can finally look at expanding into brand new markets like Indonesia and Vietnam.
"We never considered changing the name of Sincere," he pointed out. "The idea wasn't to swoop in and change how they work. We will let Sincere prosper as they have, while we enhance that in terms of investments."
As well as hard luxury has been doing during these uncertain times, the business of luxury timepieces is still actually a business of people – a lesson that Lim has grown from during his tenure. "I've matured," he said of his evolution as a leader.
"I used to think that if I wanted to run, that all my guys must run with me, instead of thinking like a team and making sure everyone is ready first. During the lockdown I saw how everyone was willing and hungry to push and help the company survive, and it gave me a lot of encouragement. We had our quarrels, but it was fun. I don't know if we're running in the right direction, but now we run together."
"We help [customers] understand the brand better. What are their values? How have they evolved? We are like historians and storytellers now." – Jeremy Lim