From CEO to entrepreneur: Meet Girard-Perregaux and Ulysse Nardin's new owner
Once independent, Girard-Perregaux and Ulysse Nardin have come full circle having regained their independence following their departure from French luxury group Kering this year. We caught up with new owner Patrick Pruniaux to find out what's in-store for the two Swiss luxury watch brands.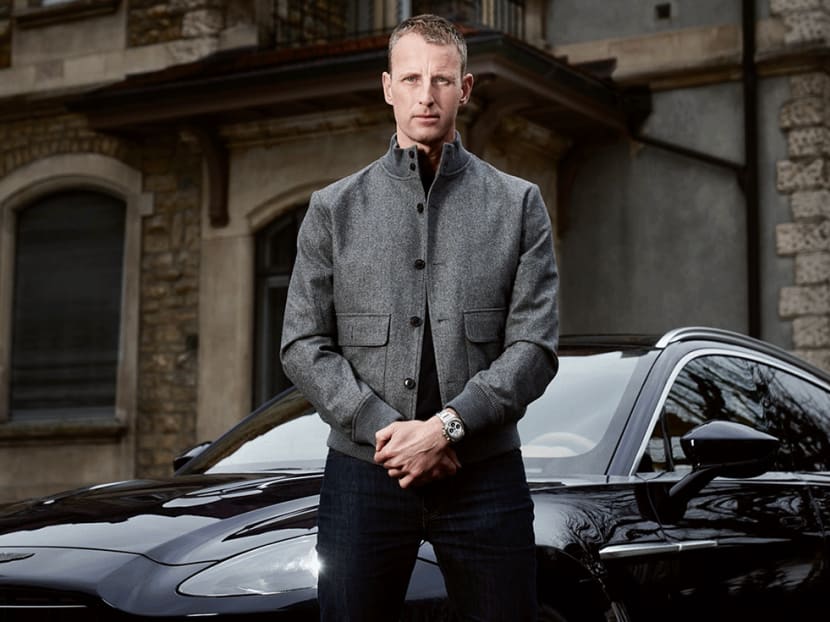 A few minutes was all it took for Patrick Pruniaux to decide to buy over Girard-Perregaux and Ulysse Nardin. The two Swiss luxury watch brands had, until earlier this year, been part of French luxury conglomerate Kering, which had acquired them in 2011 and 2014 respectively.
"Sometimes, it can be a pain in the neck making decisions but there's a theory where some of the more complicated decisions can be made quite rapidly because you feel it," he candidly recalled.
"It was unexpected that the [Kering] Group wanted to sell the brands but when they informed me, it was obvious for me that I had to give it a try," said Pruniaux, who was employed by Kering as CEO of Uysse Nardin first in 2017, and then appointed CEO of Girard-Perregaux the following year.
Pruniaux, who has also held senior positions at TAG Heuer and within LVMH prior to joining Kering, then galvanised a group of private investors and together, they purchased the 100 per cent stake that Kering was relinquishing.
"I'm going from one dream job to another," mused Pruniaux, who effectively found himself a newly-minted entrepreneur. Officially, the 49-year-old is the President and CEO of Sowind Group, which now owns both Girard-Perregaux and Ulysse Nardin.
INDEPENDENCE DAY
Kering's announcement of the sale was made in January this year, and it appears both brands have come full circle; once independent, both now independent again.
"We had a fantastic time with Kering but it's great to be independent; it's really in both brands' DNA to be independent and the consumers – the watch lovers – are so savvy and knowledgeable and this independence is also very attractive to them," said Pruniaux, during a market visit to Singapore in August.
Furthermore, the spirit of entrepreneurship had never quite left the two brands, even after they had been acquired by Kering, according to Pruniaux.
"Independence has always been very strong in both brands, and you can feel that when you visit the manufacture. [We have] super passionate people with great spirit and [Kering], the previous owner, had given us the freedom to do things how we believe [they should be done]," he added.
SIMILAR STRATEGY, STRATEGICALLY DIFFERENT
Moving forward, little will therefore change in terms of strategic direction for both brands, said Pruniaux.
"The spirit of Ulysse Nardin is very different from that of Girard-Perregaux. But what I like is that both have a lot of personality and a lot creativity, which they express differently," he remarked.
For starters, Girard-Perregaux is the older sibling; founded in 1791 and is one of the oldest watchmaking manufacturers still in operation in Switzerland today. Steeped in tradition, their timepieces are a beautiful homage to the classical, with the brand shooting to fame for its Tourbillon 'With Three Gold Bridges', which transformed the bridges of a watch from a technical element into the most distinguishing feature in  Girard-Perregaux's design language. This act of making the "invisible visible" was a first in watchmaking at the time, and Girard-Perregaux is perhaps best known for its Bridges collection today, in addition to its iconic Laureato collection.
Ulysse Nardin, meanwhile, is far more audacious in its creative and technical expression, always determined to defy convention, push boundaries, and flirt with the vanguard of horology ever since the watch company, originally founded in 1846, was given a new lease of life when Malaysian-based Swiss businessman Rolf Schnyder took over and reinvigorated the business in 1983. 
The company owes its reputation to its links with the sea: Its onboard marine chronometers, specifically, and is a pioneer in innovative technologies and the use of high-tech materials such as silicium.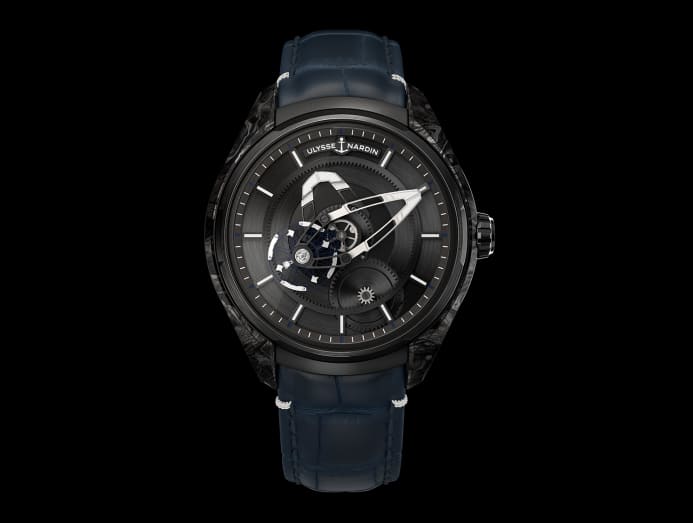 In 2001, the revolutionary Freak was introduced to the world, featuring a 7-day carrousel-tourbillon with no true dial, crown or hands – at once astounding and confounding the watchmaking world, and creating a new horological icon for a modern era in one fell swoop.
"The Freak collection is a big focus at Ulysse Nardin, and you should expect to see more of the Freak going forward," said Pruniaux.
"THE WATCH INDUSTRY IS ON FIRE"
According to Pruniaux, exclusivity will remain a key product strategy, with Girard-Perregaux producing 25,000 watches a year, and even fewer for Ulysse Nardin at only 15,000 units annually.
What will also remain unchanged is the distribution strategy of both brands: "One hundred per cent wholesale for Girard-Perregaux and 98 per cent wholesale for Ulysse Nardin." So don't expect to see individually branded boutiques for both suddenly popping up following the change in ownership.
"Over the past several years, we've had strong profits on a couple of collections for both Girard-Perregaux and Ulysse Nardin. There has been a lot of innovation and great engagement with the end consumer, and we've developed what is probably one of the best networks of distribution in the world through working with the best and largest partners worldwide. So the strategy remains unchanged," declared Pruniaux.
"Good retailers are investing massively in stores, and in doing so, the watch industry is actually attracting new customers," he added.
As is the case for most Swiss luxury watch brands, Singapore is an important – if not the strongest – market for both Girard-Perregaux and Ulysse Nardin.
"Southeast Asia is a strong market and I like Singapore, in particular, because it is one of the most sophisticated watch markets in the world. Some trends are built here and whenever you have success here, that means you have the chance to be successful somewhere else," he noted. As the world continues to emerge from the paralysing pandemic of the past two years, growing demand for luxury products bodes well for both Girard-Perregaux and Ulysse Nardin and their newfound independence.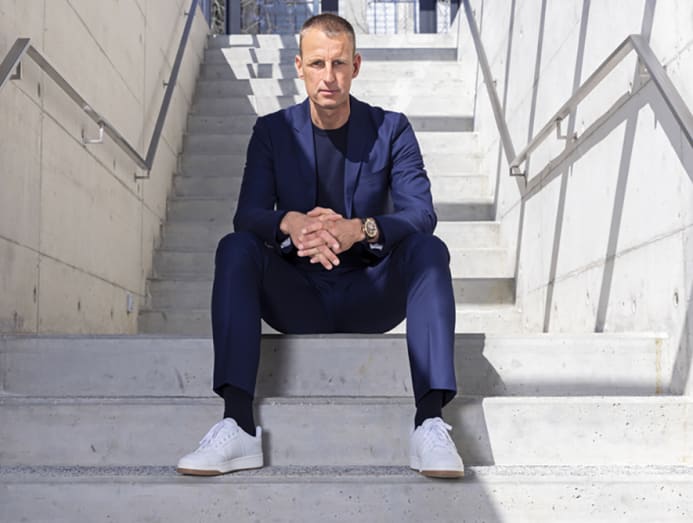 "The appetite for luxury is very strong for watches, in particular. The consumer has become more and more savvy and they are extremely knowledgeable about the brand and its products. Often, they want to know what's behind the brand. All the people I meet – be they the collectors or watch lovers – they know us, they know who owns the company, and they know what we stand for. The fact [that we are] independent is a very important point for them," he observed.
Summing up where both brands are headed, Pruniaux said: "To quote philosophers like Friedrich Nietzsche, Girard-Perregaux and Ulysse Nardin are becoming who they are. Right now, the watch industry is on fire, which is great. There's going to be cycles, there's going to be ups and downs. And for both brands, which are very different, it's a great time to reveal who they are."
As Pruniaux leads the two brands into a new chapter in their respective histories, watch this space to discover who Girard-Perregaux and Ulysse Nardin will in future be.