Meet the founder of an impact enterprise that's regenerating 50 acres of ex-mining land in Perak, Malaysia
Lucas Loo founded Sead Build and Sead Plant to revolutionise and propagate the use of bamboo as sustainable solutions in construction. This is how he's doing it.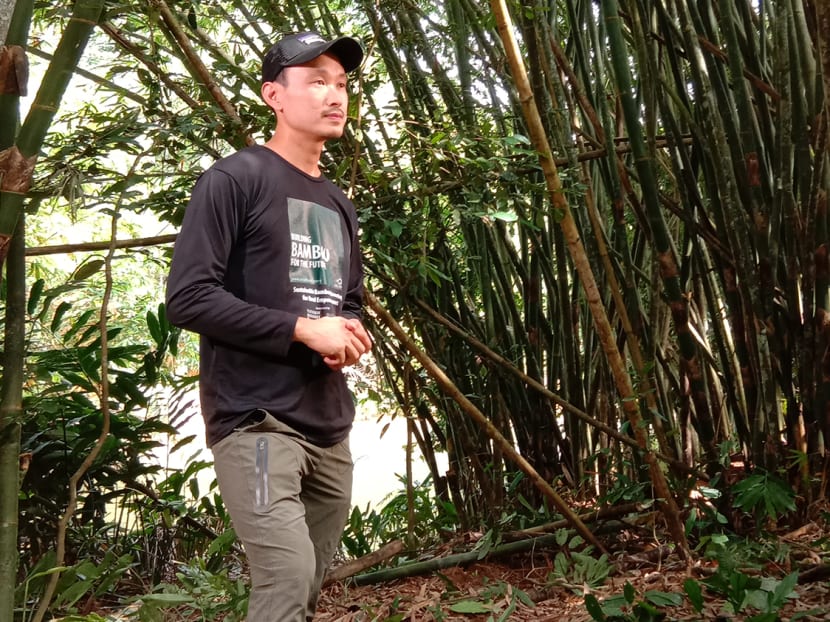 Bamboo is the fastest-growing woody plant globally, taking up incredible amounts of carbon from the air as it matures. Not only does it thrive on degraded land, it's also actually good for degraded land and a more sustainable solution for construction.
One person to recognise this and, more importantly, act on it, is Lucas Loo, who founded Sead Build and Sead Plant in 2017. Based in Ipoh, Malaysia, these impact enterprises were born of the urgent need to accelerate the built environment towards a sustainable future. While Sead Plant facilitates a bamboo supply chain that draws down carbon dioxide, restores degraded lands and empowers rural communities, Sead Build turns that bamboo into durable structural materials, storing the carbon in the bamboo indefinitely.
Loo's bamboo journey started with a resort he developed fully out of bamboo more than eight years ago, where he worked with two Orang Asli (indigenous) villages around Hulu Langat, Selangor, to harvest bamboo for the use of construction. He then decided to focus fully on bamboo as a sustainable resource and started Sead.
Loo deliberately chose Ipoh to start Sead as not only was it his hometown; he believed this was an ideal place for a start-up. "Ipoh is a great place to manage start-up costs, as living costs are lower than bigger cities, but the main reasons are based on resource and land factors," he said. "Ipoh is in a valley surrounded by forests and heavily degraded ex-mining lands. The forests are rich with bamboo stocks, and the heavily degraded ex-mining lands need solutions for restoration."
For Loo, bamboo is a natural choice for sustainable construction. "Bamboo is fast growing and rapidly regenerative as it is possible to harvest it without killing the plant. In fact, if harvested correctly, it induces even more efficient growth of new shoots! Moreover, as a building material, if prepared correctly, it has incredible tensile and compressive mechanical properties, giving it very exciting structural applications," he explained.
To date, Sead Build has designed and built bamboo structures ranging from pergolas to rest houses to even a bridge. Loo speaks glowingly about the unique design outcomes which are only achievable with bamboo: "When using bamboo in its original pole form in structures, it is highly noticeable how organic it feels, as the bamboo went through very little processing unlike metal, concrete and even sawn timber, which are made to be standardised. When designed wisely, the curves, bulges, patterns and other irregularities on the bamboo give character to the structure."
Sead Plant, on the other hand, was founded to build a truly sustainable bamboo supply chain, which it approached with a two-pronged strategy. The first is to train indigenous communities in sustainable bamboo forestry management and to register them in Sead Plant's supply chain as Bamboo Harvesting Stewards. This then enables them to tap into their supply chain of sustainably harvested bamboo. To date, Sead PLant has trained 52 Bamboo Harvesting Stewards in Perak, and is aiming to scale that up to 200 by the second quarter of 2023. The second strategy is to plant bamboo on heavily degraded lands in an agroforestry system to regenerate those lands into climate-resilient, hyper-functional ecosystems rapidly.
In recognition of their efforts, Sead was recently the second joint recipient of the Maxis Award in 2022 where the telecommunications giant assists, enables and empowers Malaysian affecting change with up to RM150,000 (US$31,650) worth of Maxis Business solutions, expert support, and financial grants. "Maxis Awards has recognised the work we are doing and will be empowering our initiatives through tech-enablement. Together, we will be developing smart monitoring and planting systems using technologies such as remote sensing, augmented reality (AR), and other agritech solutions Maxis has been developing together with their technology partners," Loo said.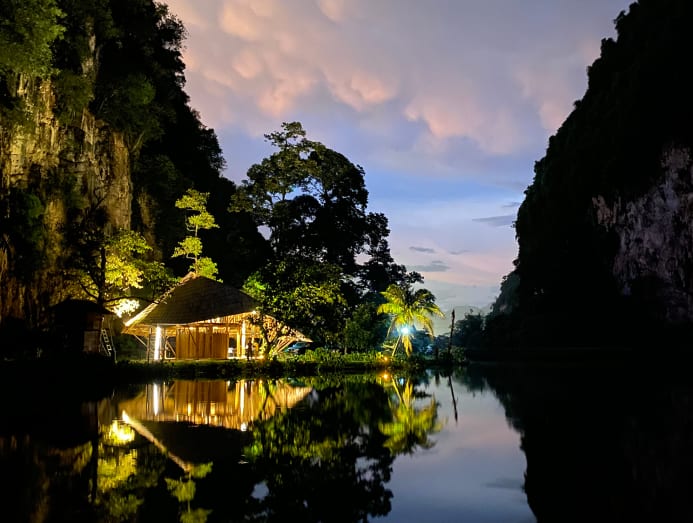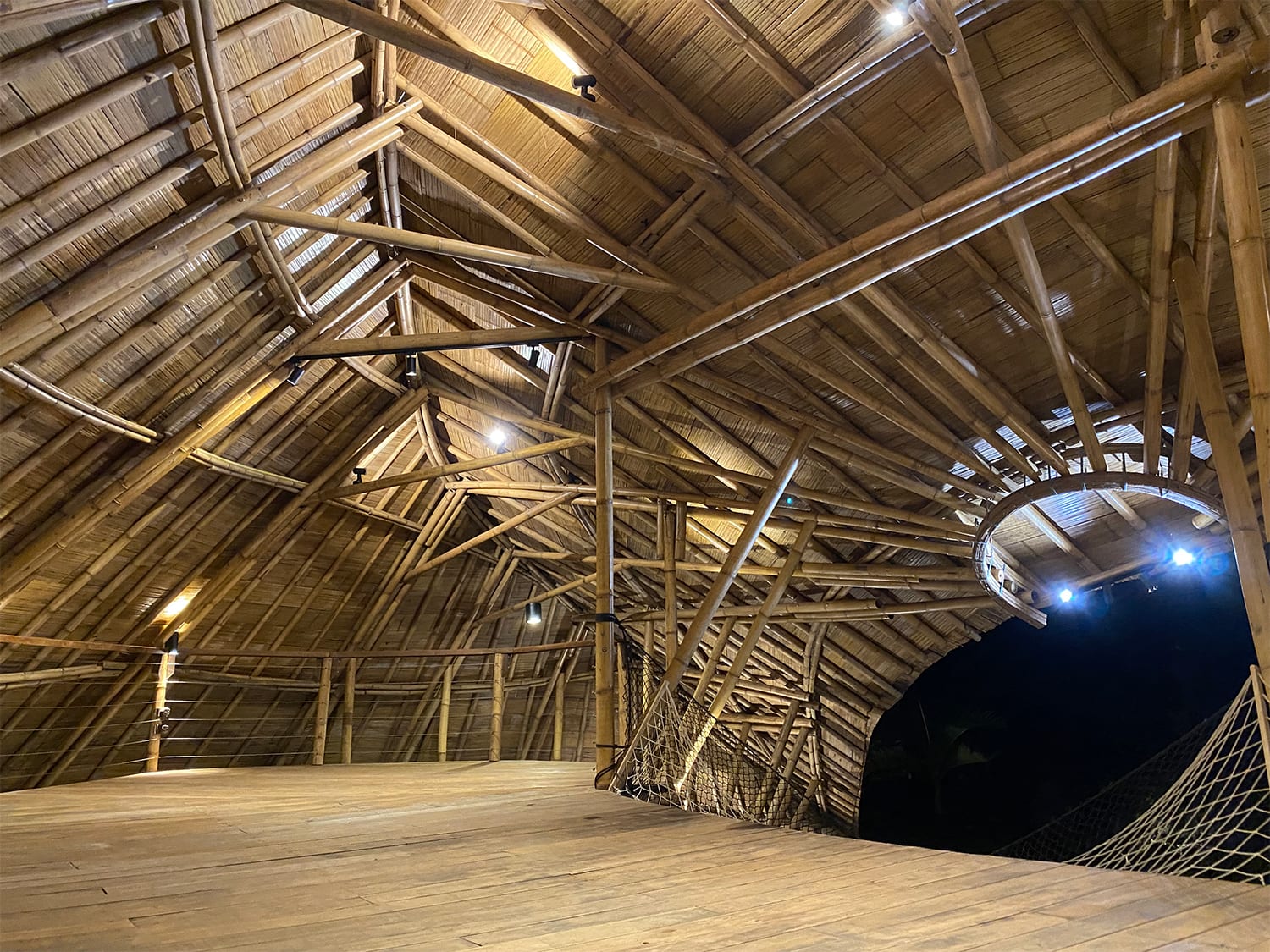 While bamboo is undeniably more sustainable than other building materials, Loo remains realistic about what Sead does. "Sustainability is a broad-spectrum topic, but a bulk of the sustainability factors fall on the raw material's origins. Bamboo is no silver bullet for sustainability; it starts by making sure that the bamboo comes from sustainable forestry practices." he says. "And if it does, it is hard to find other raw materials for structural applications that could beat it in the realm of sustainability because of how rapidly renewable it is and how effective it is in carbon storage."
Currently Sead is working on multiple architectural projects, including bungalows, resorts, schools, and telco infrastructures. With the support from the Ministry of Finance, Yayasan Hasanah, the previously mentioned Maxis Awards grants and various entities, Lucas and his organisation have also embarked on the journey of planting bamboo to regenerate 50 acres of heavily degraded ex-mining land in Perak in a system they call the 3R System – Rapid, Resilient, Regenerative System of Bamboo-based Agroforestry.
The long term goals is for Sead Plant to establish a benchmark for sustainable bamboo forestry in Malaysia. For this, Loo aims to get certified under the Forest Stewardship Council (FSC) and also become a beacon for inclusive forestry management empowering indigenous communities.
For Sead Build, Loo hopes to mainstream bamboo as a sustainable building material, to be used not just as a boutique design element, but also as an alternative to conventional structural materials. For this, he aims to spearhead relevant standardisations for structural bamboo under Standards Malaysia.
As Loo and his team continue pursuing their ambitous goals, he does so with purpose and gratitude. "One of my favourite professors back in my university days, Dr Len Coote, told me that the best way to be in business is to strive to seek your ikigai, which is a Japanese concept referring to something that gives a person a sense of purpose, a reason for living," he shared. "Bamboo and its amazing mechanical, environmental and socio-economic properties have enabled me to piece together what the world needs, what I love doing, what I can get paid for, and what I'm good at."