Is Singapore ready for S$3 million Italian hypercars? Apparently, yes
After a 17-year hiatus, Italian hypercar marque Pagani is back in Singapore under a new dealership – and they're already sold out for the next four years, says Eurokars Supersports general manager Chong Kah Wei.
After a long journey to the west, I arrive at the Eurokars Aftersales Centre in Tanjong Penjuru. The receptionist ushers me to the third storey of this 430,000 sq ft, S$70 million facility and I locate a room where a Pagani Huayra Roadster BC is discreetly displayed for our eyes only this morning.
There, the street-legal hypercar sat gloriously for our private viewing, shipped in from Hong Kong plainly for the purpose of this shoot. It's an event of such rarity that I'm one of only six pairs of eyes viewing this magnificent work of art on her secret Singapore sojourn today.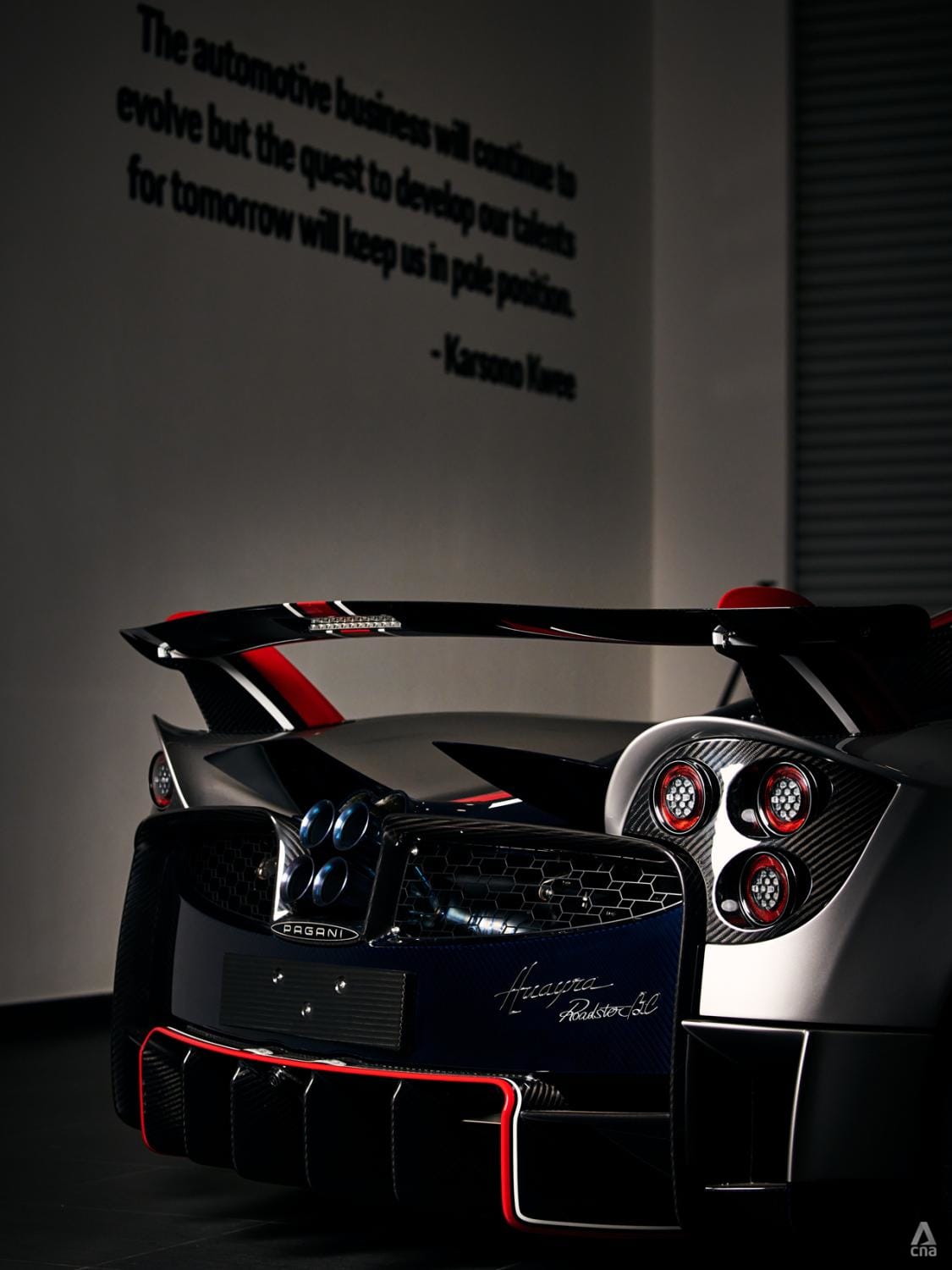 As one of the most renowned names in the world of hypercars, Pagani has come to represent the pinnacle of automotive engineering ever since the Zonda C12 debuted at the Geneva Motor Show in 1999. And this exclusivity is echoed in the carmaker's ultra-limited production that hovers around just 50 units per year, and no more than 130 units per model.
"Their cars are so sought after that every car is spoken for when it comes out of the factory," said Chong Kah Wei, general manager for Eurokars Supersports, a wholly-owned subsidiary of the Eurokars Group, which was, in November 2021, appointed official importer and dealer for Pagani Automobil in Singapore, following a 17-year hiatus from the local market.
As we stood there admiring the impossibly aerodynamic design of the €2.15 million (S$3.29 million) car, the hype surrounding these hypercars grew increasingly apparent.
A Pagani is truly a thing of beauty; a marriage of art and science as its founder Horacio Pagani intended from the very first sketches in its early years. Where an almost obsessive focus on details (even the littlest screws used in the hypercar's construction consciously bear the Pagani name) meet the astonishing power of V12 engines developed bespoke for Pagani by Mercedes-AMG in a partnership that has endured from the very beginning.
"[Pagani] cars are so sought after that every car is spoken for when it comes out of the factory." – Chong Kah Wei
'WE HAVE SOLD OUT OUR ALLOCATION'
When hyper luxury meets hyper exclusivity, it always commands a premium few can truly fathom. But a few is all that's needed to power the hypercar business, really.
"We have sold out our allocation for the next four years," Chong announced, as we sat down to chat.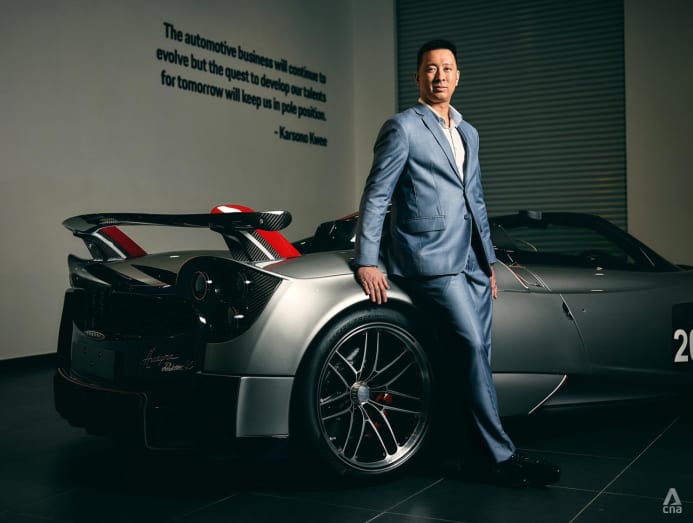 The initial allocation numbers just three units for the new C10 Coupe, which arrived last year, and these have already been reserved by clients eager to be the first in Singapore to finally get their hands on a Pagani.
Slated for a highly anticipated global launch in 2022, the C10 is a brand new model intended to succeed the Huayra, for which production will be retired, joining the rarefied ranks of the legendary Zonda.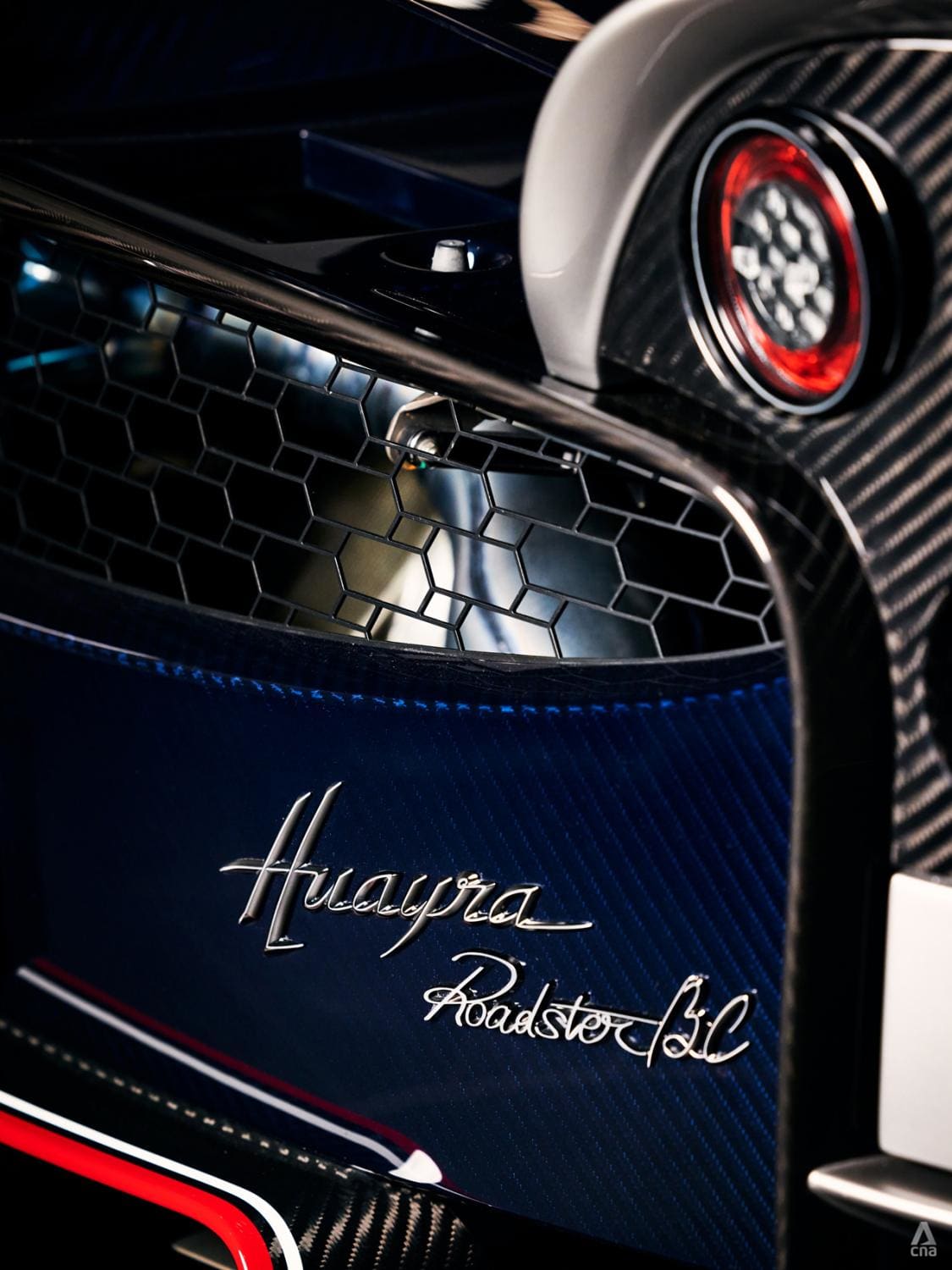 And there's already an order bank and waitlist of more than 10 potential clients eager to get their hands on the next model thereafter: The C10 Roadster. 
All this, even before its showroom, a "state-of-the-art facility" to be named Pagani of Singapore Brand Experience Centre, officially opens later this year.
'SINGAPORE IS NOW READY FOR PAGANI'
"The beauty of Pagani," said Chong, "is that it can be registered in Singapore."
Unlike, say, a hypercar owned by French manufacturer Bugatti, which produces only left-hand drives and therefore can be technically owned, but never driven on Singapore roads.
And, according to Chong, the first three clients who placed an order for the C10 Coupe indicated an intention to register the vehicles to qualify them to be driven, as opposed to the collectors' approach that's purely about ownership and storage.
The price differential for the two ownership models is rather exponential, starting at €2.15 million tax-free, and shooting up to possibly S$12 million once it's registered.
"These customers understand why they are paying that kind of money. It's a limited piece of art so they want to be the first few to own it and show it off to everyone," said Chong.
"We did our sums and we realised that even after 10 years, they might not lose any money because even when you deregister the car, the car itself will [still] be worth so much. So to them, it's worth it," he added.
"The beauty of Pagani is that it can be registered in Singapore." – Chong Kah Wei
Should owners choose not to register, they can have their prized Pagani stored in a bonded warehouse such as the one in which we are conducting this interview belonging to Eurokars, or they can pay the custom duties and GST for the authorised right to display their hypercar in their driveways for all the neighbourhood to admire.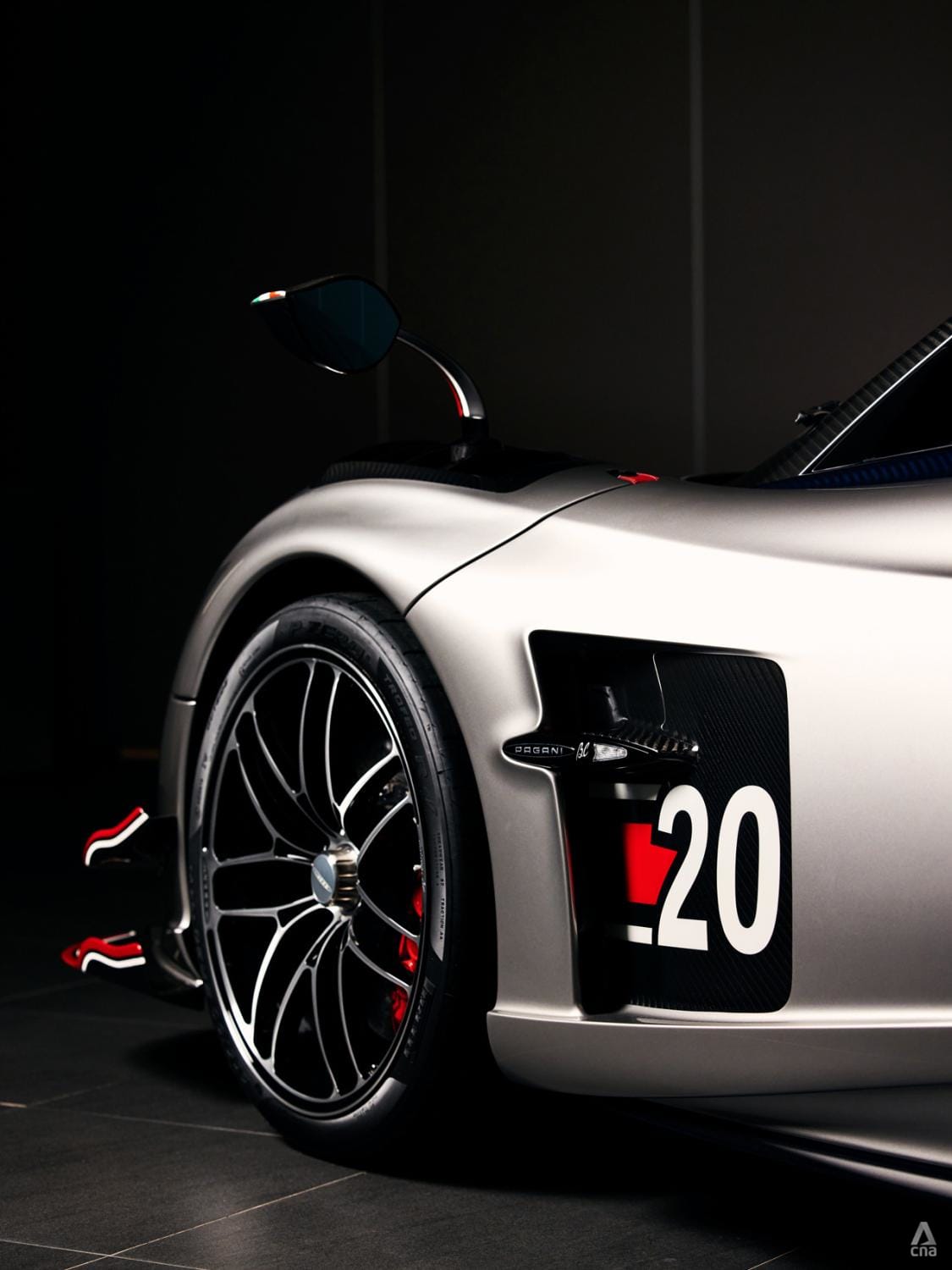 Intriguingly, Chong tells me all the new orders on the books are from the local market, although the company is able to sell to other regions in Asia, which have no Pagani dealerships and representation.
"Singapore is really the lighthouse for every brand in the region. And it says a lot if you have more cars on the roads in Singapore, so we wanted to concentrate on the Singapore market," he shared.
While these ultra-high-net worth clients' identities clearly need to be kept private and confidential, what Chong can reveal is this: "They have been with us for a very long time and have a very long-standing relationship with us. They've already got Porsches, McLarens and Rolls-Royces from us and their dream has always been to own a Pagani so the moment it became available, they've ordered it."
The Singapore market, Chong believes, is therefore "now ready for Pagani".
"The supercar market has already grown so much and the next step up is always a hypercar. A lot of supercar buyers who have been driving supercars for many years want something new and even more limited. They already have Ferrari F8s, for example, in their garages so they want something different," he explained.
'BUYING A PIECE OF ART'
Singaporeans are also becoming more affluent and well-informed.
"In the past, very few people could appreciate the Zonda because to a lot of them, it was like a small brand that not many people knew about whereas Pagani has now grown to a stage where everybody knows that if you get a Pagani, you're buying a piece of art and it is a good investment," Chong elaborated.
Certainly, one could argue that the hypercar business is as much about selling a dream, as it is about peddling peerless performance cars.
"For hypercars, it's all about the relationship," said Chong. "It's about establishing that bond with clients and it's about the whole customer journey from the first day to them owning the car for the next 10, 20, 30 years."
And on this dream journey, every Pagani owner will also have the opportunity to meet its revered founder, Horacio Pagani.
"Mr Pagani knows all the owners around the world and has that personal relationship with them where everybody is like a family. Italians are very friendly people and though he's not Italian – he's actually a second-generation Argentinian living in Italy – he has that strong culture of family, even within the factory itself," Chong shared.
A family of kindred spirits in pursuit of perfection, it appears. Where the limited production business model is not simply about strategic marketing.
"It's not that they can't produce more; they choose not to because they want to make sure that every car that comes out of the factory is perfect. The word is 'perfect', and that's what Mr Pagani is all about – he's an artist and if the car is not perfect, he will never release it from the factory."
So the four-year wait for anyone planning to order a Pagani after reading this might have just stretched to five.
"A lot of supercar buyers who have been driving supercars for many years want something new and even more limited." – Chong Kah Wei