The Singapore duo behind third-generation Arab Street perfumery, Sifr Aromatics
Take a walk down Arab Street and chances are, you'll stumble upon Sifr Aromatics, an independent perfumery run by third-generation perfumer, Johari Kazura, and partner, Lizzie You. Slightly over a decade since its inception, the pandemic has now forced the business to rethink its direction.
Kampong Glam is known for its unique blend of hipster cafes, trendy stores and age-old eateries. And for 11 years, Sifr Aromatics has called this colourful district its home.
The homegrown niche perfume shop was founded in 2010 by third-generation perfumer, Johari Kazura, together with business partner, Lizzie You. Kazura hails from a family of perfumers. His grandfather, Hanifa Kazura, opened a small perfume shop in Arab Street in 1933. The shop was named Kazura Aromatics and was popular among Muslim congregants visiting the nearby Sultan Mosque.
Hanifa's son – Kazura's father – Jamal, eventually took over the shop and renamed it Jamal Kazura Aromatics. 
Although the younger Kazura spent some time working in his father's boutique, he desired to branch out on his own. 
A chance meeting with Lizzie You at Going Om, a cafe on Haji Lane, resulted in the pair deciding to travel to Grasse, France – also known as the perfume mecca of the world – to learn more about fragrance making. At the time, You, who is from South Korea, had been in Singapore for a work trip. 
When the pair returned from their sabbatical in Grasse, they decided to open Sifr. Arab Street was chosen as the boutique's location due to its proximity to the family business. Kazura himself had also grown up in the Kampong Glam area. "The main perfume shop is located right next to the Sultan Mosque. My bedroom window actually looked out to the mosque," he recalled.
The area also brings back some nostalgic memories for the 46-year-old. "Some of the businesses in this area have been here forever. For instance, I grew up eating nasi padang at Warong Nasi Pariaman and prata at Victory Restaurant." 
Sifr is Kazura's way of continuing the family legacy, albeit with a modern touch. For one, it allows Kazura the freedom of experimenting. The family perfume shop had become too established, which made it harder to explore new ways of perfume making. 
"We still share a lot of suppliers, sometimes we even pass customers over to each other," Kazura clarified on the ties between his family's perfume shop and Sifr. "Sifr was set up almost like a test bed for anything that they might want to adopt later on." 
The boutique's name was deliberately chosen to symbolise starting on a clean slate. "Sifr in Arabic means zero, or emptiness," explained Kazura. "We had no idea whether [the concept] would work or not, so starting a brand away from the family business meant that we can learn from its success and its failures almost independently. We also wanted to see if without an established name, could we start from nothing?"
Sifr is no ordinary, run-of-the-mill perfumery. Stepping into its boutique, housed in a 19th-century shophouse, one would find an array of perfumes, body balms, essential oils, soy wax candles and more, all made by hand. Both Kazura and You can also create custom fragrances tailored to a customer's lifestyle and preferences.
"To create a custom perfume, we actually sit down with the customer for an hour-and-a-half. We go through their preferences, what do they like? We also introduce our perfume ingredients and walk them through how we make these perfumes. There's lot of back and forth consultation to differentiate how a customer would take in the world through smell," said Kazura.
On how the two's creations differ, You shared, "Johari's got the natural knack for traditional notes and blends. But I have a love for natural ingredients that are subtle. So if you love smells that are subtle, I'm the one to go to. But if you like loud, but unique scents or notes, I will recommend Johari to be your custom perfume maker."
Sifr's customers come from all walks of life, the pair shared. "For a while, we were getting people who would fly in to Singapore just to come here," said Kazura. "To get this kind of experience of creating your own scent, it's quite rare. Locally, our customers are people who are interested in scents, and this cuts across all age groups. We've had parents bringing in their kids," he added.
For more than a decade of its existence, the business ran primarily from its physical boutique. Intimate in-person interactions with the perfume makers, after all, were part of its charm.
With marketing largely done through word of mouth, having a digital platform, naturally, was not one of the brand's priorities, until the circuit breaker period forced Kazura and You to launch a website and e-commerce platform.
"Our business model was based on an experiential, in store experience. Our products were geared that way. We were not focused on how well our products ship. That's a very different model, so we've had to rethink everything," Kazura said.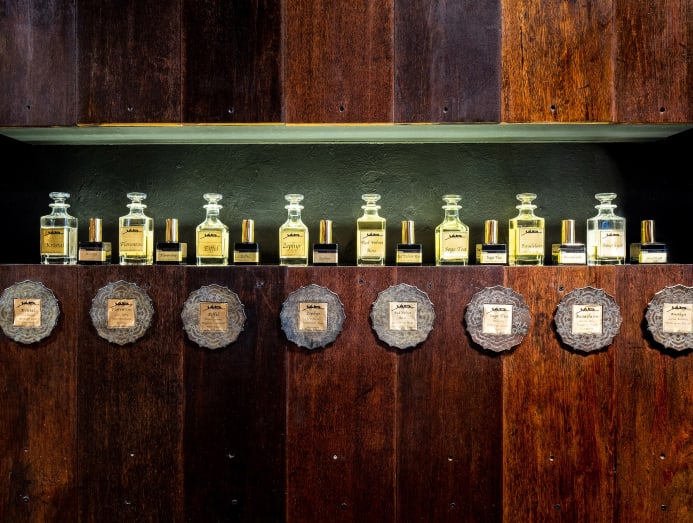 "E-commerce has always been something that we had in the back of our minds. But we make our own products and run our own workshops, so our work was quite labour intensive in a way. When circuit breaker happened, it was the perfect time to finally make our e-commerce platform happen," added You.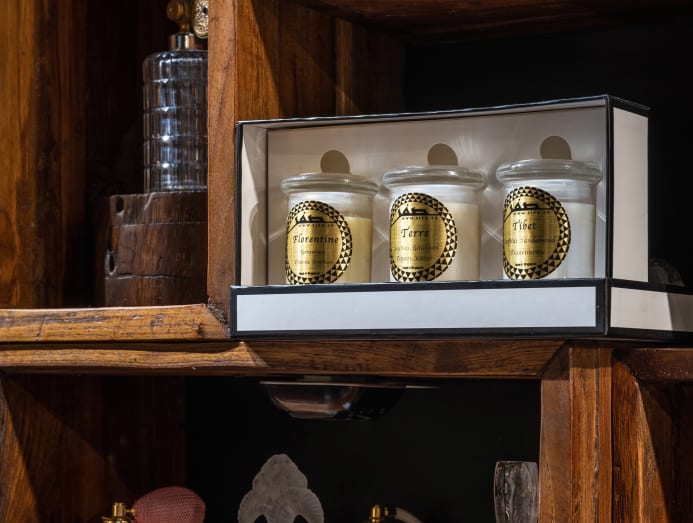 According to its website, Sifr now ships worldwide. Customers who are unable to visit its physical boutique can also request for a custom scent to be remade via an online form. "It makes sense for us to focus on our online presence now, so our customer base can extend to the world," Kazura said.
There are silver linings for the business, however. While the brand's traditional way of working is no longer sufficient in pandemic times, on the flipside, it has allowed the business to experiment with new projects.
As part of the Singapore Tourism Board's (STB) Made With Passion initiative, Sifr is currently expanding its product range by working on brand collaborations with other local brands.
Together with local furniture and homeware store, Ipse Ipsa Ipsum, Sifr is working on a range of home diffusers and candles inspired by four iconic attractions and neighbourhoods in Singapore – Joo Chiat, Arab Street, Marina Bay and Singapore Botanic Gardens. 
These inspirations will be translated into the shape of the diffusers as well as their scents. For example, as the Singapore Botanic Gardens is home to the world's largest orchid display, the shape of the diffuser draws inspiration from the orchid flower, its scent bringing out natural, floral notes. The Joo Chiat diffuser draws inspiration from its colourful shophouses, while the Arab Street diffuser will pay homage to the Sultan Mosque. The Marina Bay diffuser represents the modernisation of Singapore, inspired by attractions such as the ArtScience Museum. 
The collection is targeted to launch in mid-January. "We're starting with these four locations first. In the future, we hope to pick more locations in Singapore to continue this series," shared You.
The company has also been working on creating a shoe aroma diffuser together with local artisanal shoe and leather care store, Mason & Smith. The product will launch this month.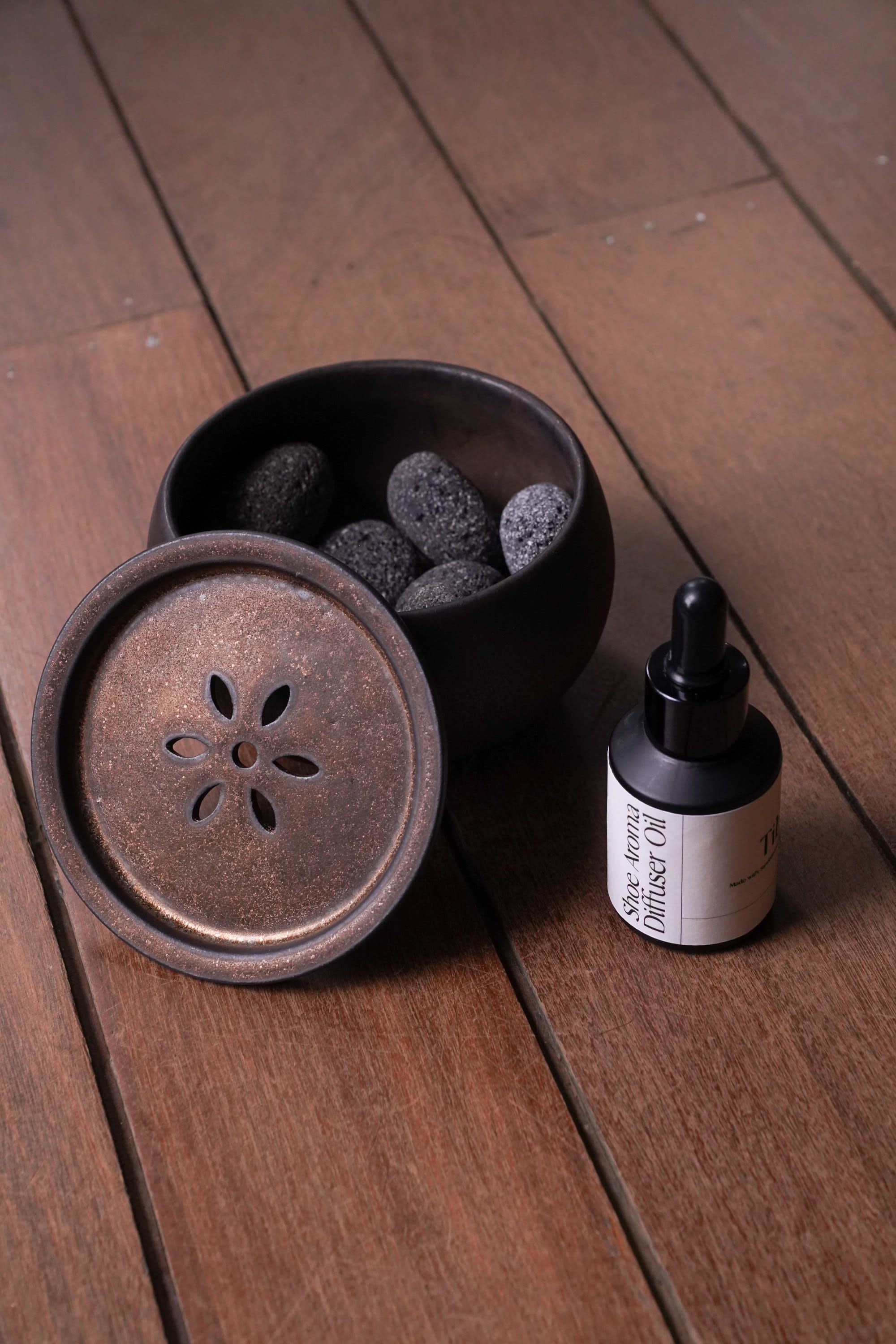 "[These brand collaborations] have given us a new direction. We are a small store in Singapore, on a small part of Arab Street, so it has been very exciting," said You.
The company is also looking at bringing its products to overseas markets. There has been interest from potential partners in countries such as Australia, Austria and Kazakhstan. "These potential partners are our previous customers who have great memories of our products," said You.
In Singapore, Sifr continues to welcome guests into its quaint little boutique on Arab Street. Another effect of the pandemic, Kazura believes, is that more locals have been exploring and shopping at heritage neighbourhoods such as Kampong Glam. "The idea of being cooped up inside a gigantic mall can be constricting," he said. "There's a kind of randomness that goes on in a place like this, when you walk down Haji Lane, Arab Street, and you don't know what you're going to find. It's kind of refreshing."
In that line, don't count of Sifr expanding into Singapore malls anytime soon. "Kampong Glam is a place where people can get a nice handcrafted cocktail as well as a good cup of teh tarik, all within walking distance from each other. A lot of our customers here are people that enjoy both things, and we can't get that if we ever move to a mall," Kazura believes.