Finally, a celebration of the food from the Malay Archipelago in fine dining establishments across Singapore
A new generation of chefs is elevating the cuisine of maritime Southeast Asia, and diners are happily forking out for it.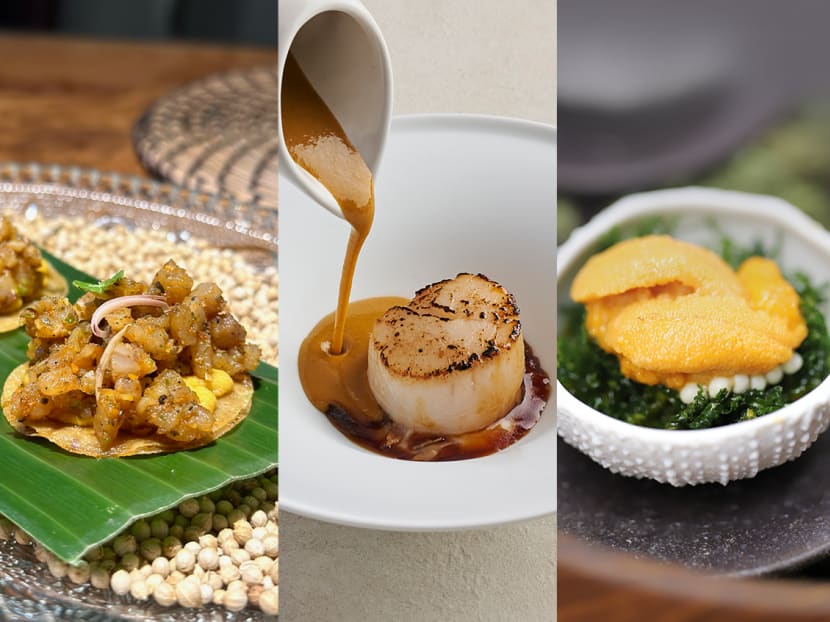 Tamarind, belimbing and durian are ingredients seldom associated with fine dining. Yet, of late, produce of this Southeast Asian ilk take pride of place in fine restaurants and supper clubs across the island. If you haven't already noticed, the cuisine of the Malay Archipelago is finally having a moment, and happily, commanding the premium we've long reserved for contemporary western cuisine.
Last June, chef Malcolm Lee opened Pangium, the world's first fine-dining contemporary Straits restaurant, with dinner pegged at S$258 per person. Hot on its heels comes Seroja by chef Kevin Wong, which just opened at Duo Galleria. Meaning 'lotus flower' in Malay, Seroja will be "a tribute to the Malay Archipelago's rich diversity of cultures and culinary traditions". The price tag for dinner? S$268.
In the same vein, Malaysian chef Hafizzul Hashim recently relocated to Singapore and is planning to open his own upscale establishment in the first quarter of 2023 serving what he describes as "a modern refinement of our Southeast Asian culinary heritage". Till that happens, he is road-testing the experience in a posh apartment along Balmoral Road where he runs Fiz Private Dining, priced at S$198 per person.
Another young Singaporean chef, Nurl Asyraffie Mohamad Shukor, has been making waves since the start of the pandemic when he began selling his elegant rendition of nasi kerabu for takeaway. Two months ago, he set up Arang ('charcoal' in Malay) in a charming apartment in Golden Mile Complex serving a tasting menu of elevated Malay food at S$185 per head.
OLD IS GOLD
It may have taken generations for the food of maritime Southeast Asia to enter Singapore's fine dining mainstream, but it is heartening to see that ingredients and dishes we have long deemed rustic and homey have the power to amaze in the right hands.
At Arang, Asyraffie transforms traditional dishes and snacks from the Malay canon into irresistible delights. Rempeyek — traditionally a thin flour cracker topped with ikan bilis and peanuts — is reimagined as a friable wafer flecked with cumin and coriander, and bedecked with diced hamachi cured with Andaliman peppers. His rendition of kuih bakar berlauk is a revelation — voluptuously creamy within, captivatingly crisp without, and gilded with coral tongues of sea urchin and oscietra caviar.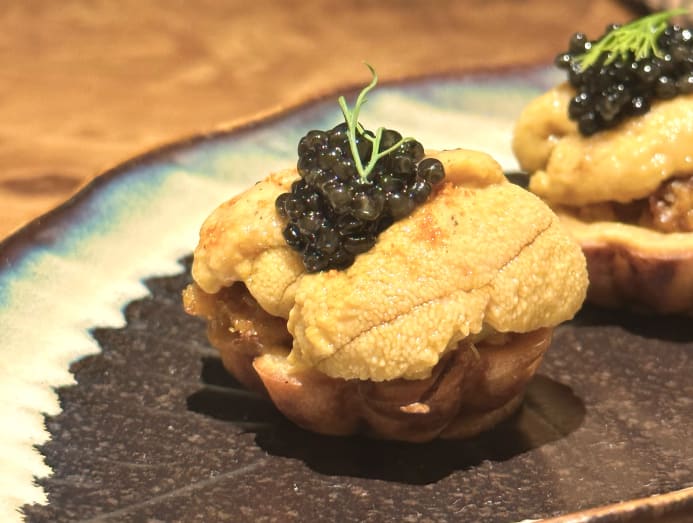 Another highlight of the Arang experience is the gulai kambing, classically a Malay-style lamb curry here amped with rich whiffs of garam masala, a nod to his time as senior sous chef at the two-Michelin-starred modern Indian restaurant Thevar.
Asyraffie began his quest to elevate Malay food simply because it hadn't been done before. "There is so much potential and it can be put on the same level as French, Chinese or Indian food. It's a potential that hasn't been tapped," he said. "It's my heritage and what I'm serving now barely scratches the surface. There is so much to explore, so many ingredients that haven't been used."
LOOKING HOMEWARDS
After spending years working in modern European restaurants such as Marco Pierre White's Mirabelle in London and Jean-Georges Vongerichten's JG Tokyo, chef Hafizzul of Fiz Private Dining found himself on a journey of exploring Southeast Asian cuisine when presented the opportunity to open his own restaurant in Kuala Lumpur. The resulting establishment, Isabel, shuttered during the pandemic, but the inspirations continue to fuel his endeavour in Singapore. Of British and Malay descent, Hafizzul's cuisine at his private dining establishment bears imprints of the food of his Malaysian nenek (paternal grandmother), his travels around Southeast Asia, and his experience working at David Thompson's Nahm in Bangkok. Fried Mediterranean sea bass is complemented by the acidity of wild mangosteens, fried tonkin jasmine, and a piquant sauce made from spiced and caramelised palm sugar. Buah sentul, a tangy seasonal fruit, is used as a souring agent in dishes like quail served with sambal kelapa (coconut). Tahi minyak, the caramelised curds of coconut milk, add a deep roundedness to everything it is sprinkled on.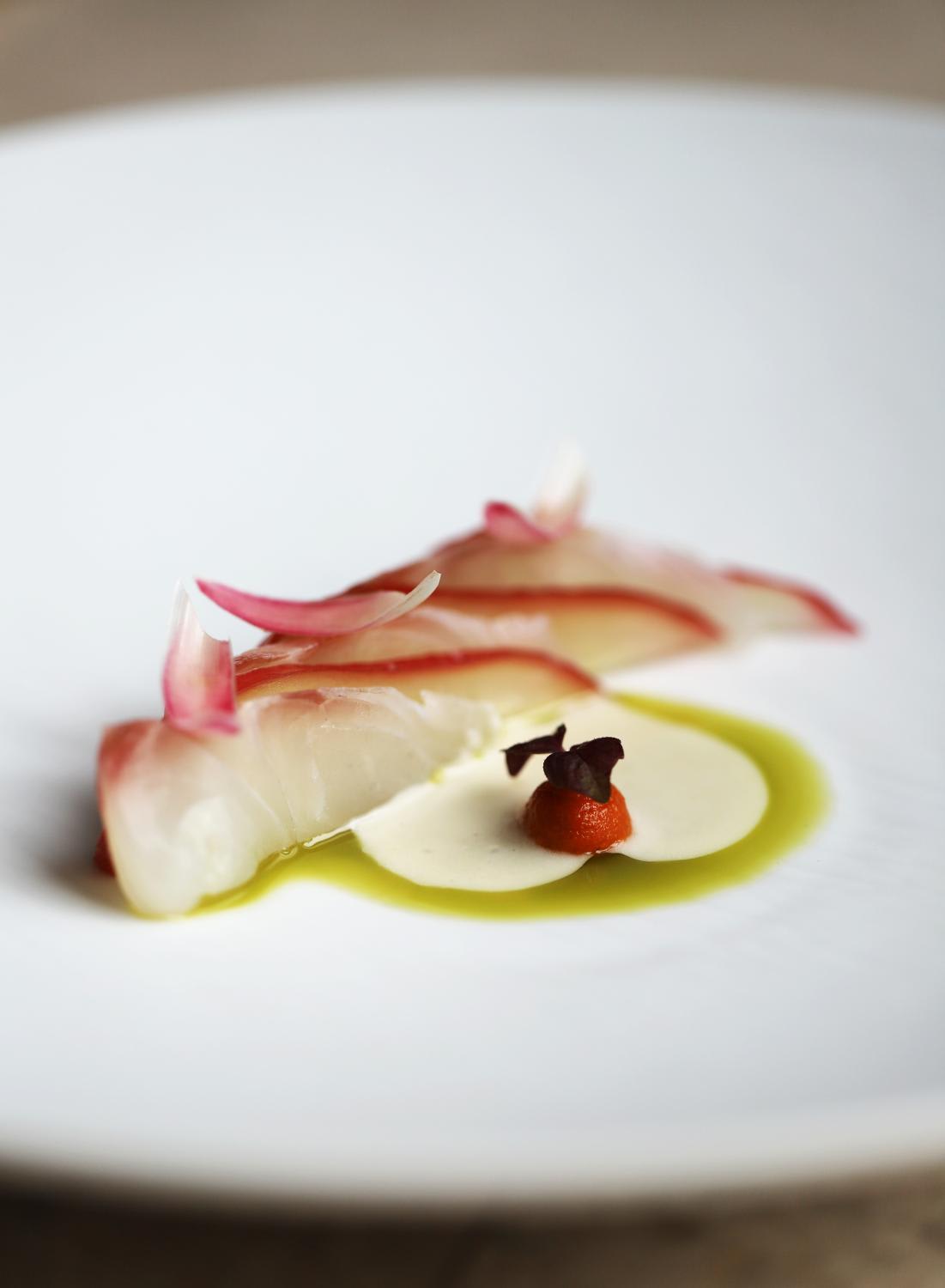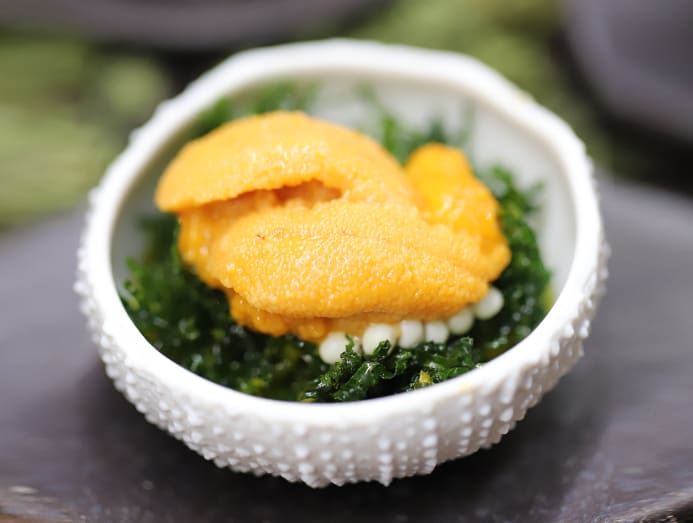 Like Hafizzul, chef Kevin Wong only began thinking about how he could celebrate the food of his heritage when given the opportunity to start his own restaurant. His investors mooted the idea after he placed in the top three at the Asia regional final of San Pellegrino Young Chef 2019-2022. Wong spent the last nine years cutting his teeth at restaurants like Carcassonne in France, Cure in Singapore and at acclaimed modern-Korean restaurant Meta where he was last head chef. Despite this wealth of experience, he found himself stumped when asked to name his signature dish at the start of the San Pellegrino Young Chef competition. "As a young chef cooking in these sorts of restaurants, you don't have a signature dish; you cook the dish of the chef you work for," he explained.
For inspiration, he turned to the food of the two countries he calls home: Singapore and Malaysia.
"Haute and nouvelle have always been respected as the pioneer cuisines and I respect it, but the problem is that although I have always cooked those cuisines, I don't relate to them nostalgically or culturally," he added. "I can cook it, but I don't crave it."
The dish he eventually created for the competition was called Celebration of the Duck, which comprised a soy caramel-glazed roasted duck breast, curry-spiced duck hearts and sansho carrot puree. "At first, it was about honouring every part of the bird, but as the competition progressed, I worked with many talented people from the archipelago, like an origami master from Singapore who makes paper from banana leaves and a knife maker who salvages twigs from fallen trees in Singapore, Malaysia and Indonesia to make the handles," he said.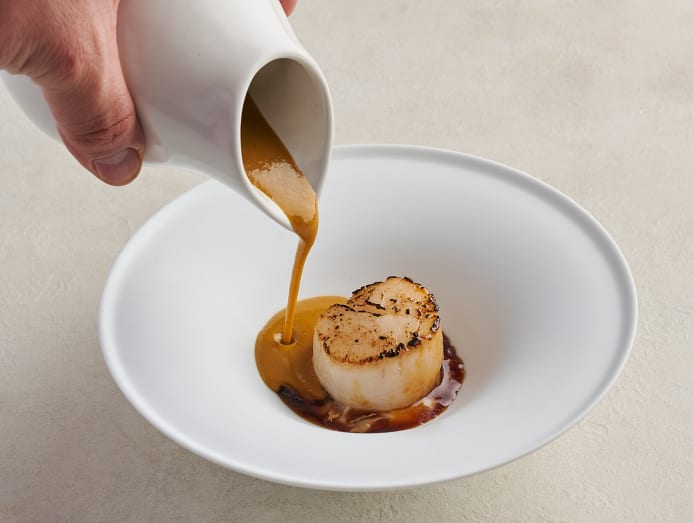 When it came time to strike out on his own, Wong looked back on that special experience and found it was exactly the kindling he needed. Seroja thus features more than familiar flavours in dishes like slow-cooked Hokkaido scallops with sauces made from lily bulbs, tamarind and torch ginger flower. It also showcases the work of potters like Singapore's Mud Rock Ceramic, plateware from Bali and brassware from an artisan in Terengganu.
ELEVATING THE EVERYDAY
"When people come to Singapore, there are really good restaurants like Candlenut and Labyrinth, but the ones with a stronger draw are still places like Odette, Les Amis and Meta (which serve French and modern Korean food). I feel there are not enough people from the region championing the abundance that we have in Singapore and the archipelago. So this is just me being proud of where I'm from and of my culture," Wong said.
Asyraffie and Hafizzul cite similar sentiments. "I think it's important to preserve and elevate our cuisine to a different eye, so people can see that Southeast Asian food deserves to be up there with French or Japanese cuisine. This also helps our farmers, fishermen and everyone involved, so they become more proactive in taking care of the ingredients in the same way that the Japanese and Europeans respect and care for theirs," said Hafizzul.
For Asyraffie, elevating Malay food is also a way to reach out to a new generation who are at risk of not recognising their traditional foods now that fewer Malay cooks are serving time-honoured dishes outside of homes. "Even at hawker centres, the food is not done the way it used to be and that's because it is too expensive to do things like squeeze your own coconut milk or make your own krisik (coconut paste)," he explained. By elevating Malay food and showcasing it in a new and different way, I hope it will make people curious about the cuisine and how rich it can be."