Rare Yamazaki 55 Year Old whisky launches in Singapore, with a S$7,688 per person dinner
Along with the coveted world's oldest Japanese whisky, diners of this one-night only four-hands dinner by Odette and Shinji by Kanesaka will also get to experience the full flight of Yamazaki's best, including the Yamazaki Distiller's Reserve, 12 Year Old, 18 Year Old and 25 Year Old.
It is the world's oldest Japanese whisky, with only a limited edition of 100 bottles available for global release outside of Japan. And four bottles of the Yamazaki 55 Year Old are right here in Singapore.
Distilled in the 1960s and bottled in 2020 at 46 per cent ABV (alcohol by volume), Yamazaki 55 (which it's also known as) is House of Suntory's oldest release to date and highly coveted worldwide.
According to a Forbes report, a recent October auction for one bottle of the Yamazaki 55 reached €675,000 (S$1,045,473) at a wine and spirits store dedicated to high-end products at Amsterdam's Schiphol Airport.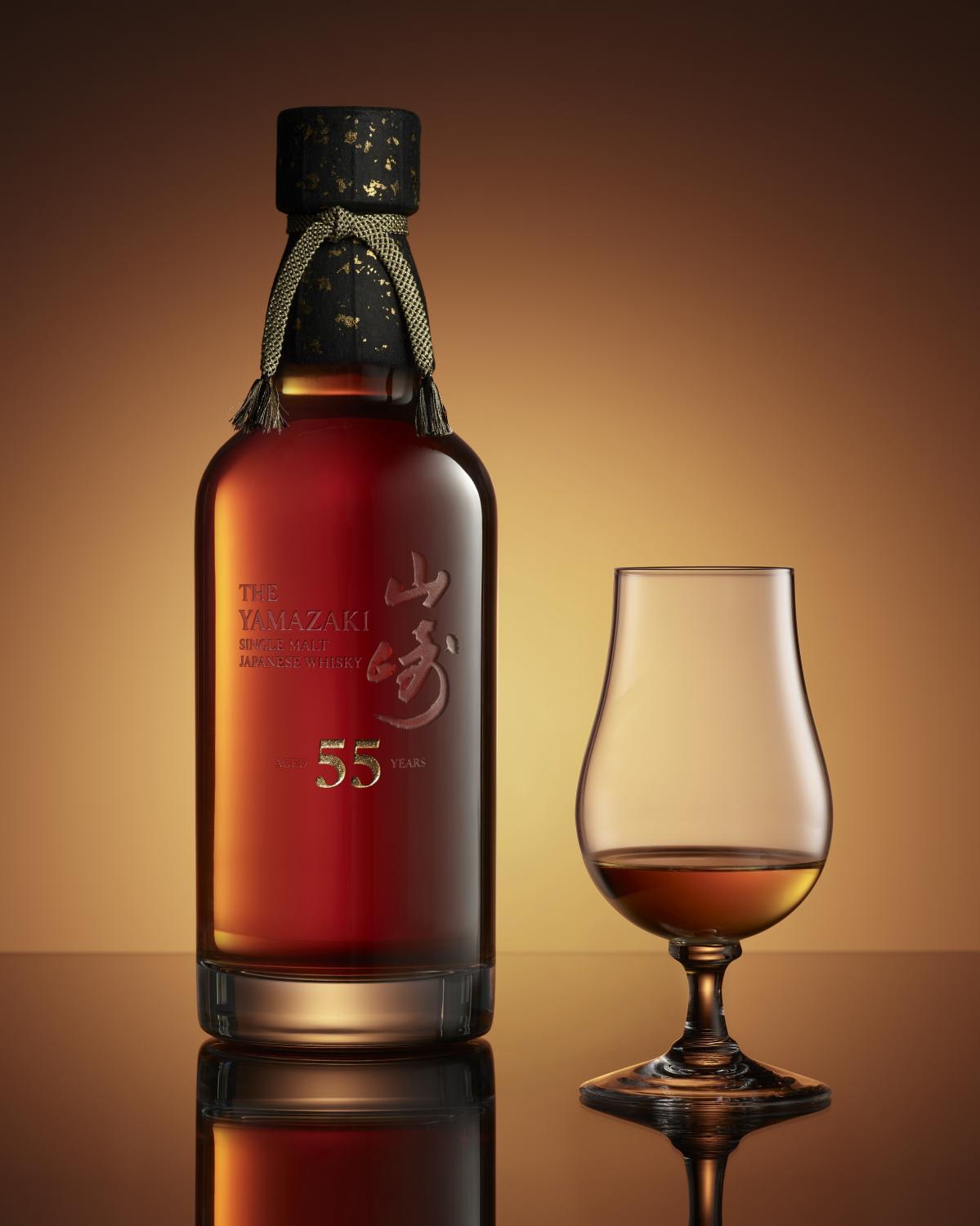 This is on a par with the record-breaking price fetched last August 2020 at a Bonhams rare wine and whisky sale in Hong Kong where the whisky set a new world auction record for a bottle of Japanese whisky at HK$6,200,000 (S$1,075,931).
This limited edition, rare whisky is history in a bottle – a blend of single malts featuring components distilled in 1960 under the supervision of Suntory's founder Shinjiro Torii, who aged it in Mizunara casks; and in 1964 under the direction of Suntory's Second Master Blender Keizo Saji and then aged in White Oak casks.
Suntory's fifth-generation chief blender Shinji Fukuyo worked closely with third-generation master blender Shingo Torii in deploying their signature art of blending to properly reveal the exceptional depth, complexity and wisdom that is Yamazaki 55.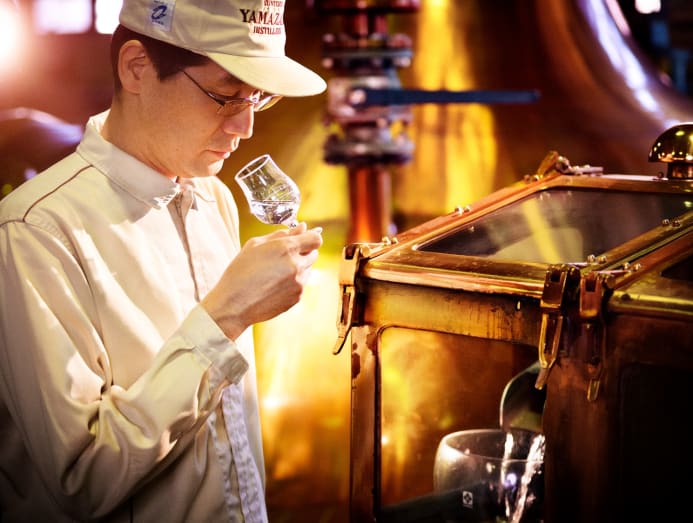 The resulting expression has been described by the brand as a deep amber colour; robust aroma redolent of sandalwood and well-ripened fruit; sweet, slightly bitter and woody palate and rich finish.
"While I often view other extra-aged whiskies as art, I consider Yamazaki 55 to be more like a Buddhist statue: Calm and mysterious, requiring time to truly enjoy the inner beauty," said Fukuyo about the current 2020 release.
Indeed, the Yamazaki 55 is all about paying tribute to the Japanese Showa era of the 1960s when the distillation reins were passed down from one generation to the next, as well as representing a major period of change for the House of Suntory. 
The single malt comes in a crystal bottle with the word "Yamazaki" engraved in calligraphy and features real gold dust and lacquer on the age marking. The bottle's opening is wrapped in handmade Echizen washi paper and bound with a Kyo-kumihimo plaited cord, a traditional craft from Kyoto. Each bottle is delivered in a bespoke box made from native Japanese Mizunara wood and coated with Suruga lacquer.
To introduce the Yamazaki 55 to fans in Singapore, Suntory has partnered with three-Michelin-starred Odette and one-Michelin-starred Shinji by Kanesaka for a one-night only four-hands dinner on Dec 2.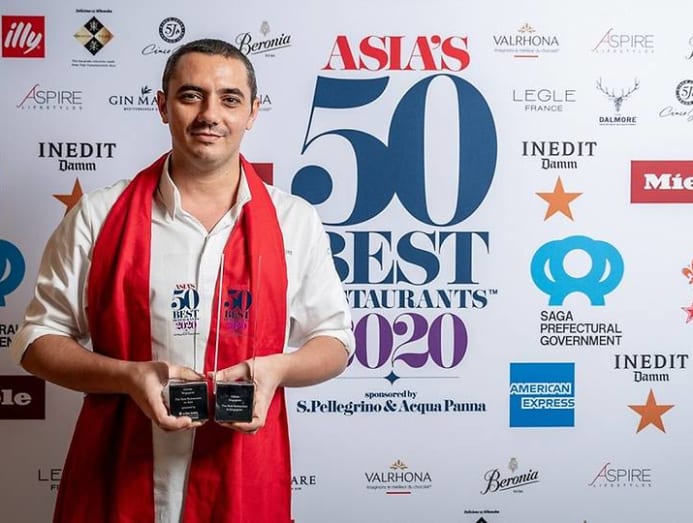 Chef Julien Royer and Chef Ishi of the respective restaurants will be working together to craft what is billed as a transcendent eight-course liquid gold pairing experience, held at Odette.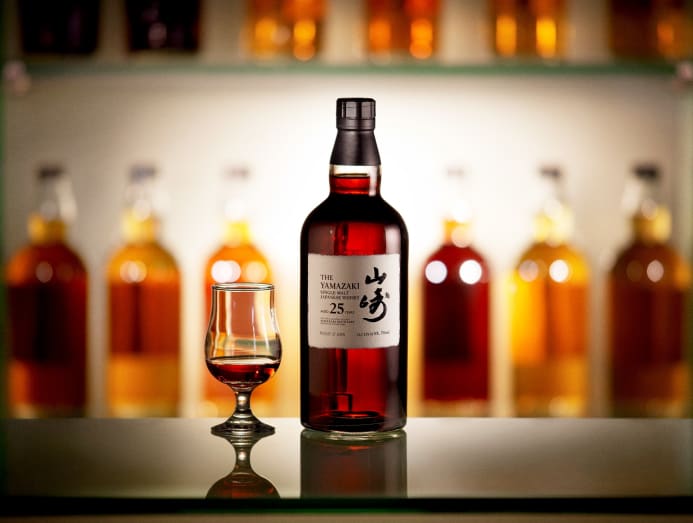 The dinner is priced at S$7,688 per person and comes with a full tasting flight of Yamazaki's best, including the Yamazaki Distiller's Reserve, 12 Year Old, 18 Year Old, 25 Year Old and of course, the coveted 55 Year Old.
Available now, the Yamazaki 55 can be found in London, Paris, Hainan, Hong Kong, Taipei, Amsterdam, Seoul, Delhi, Istanbul, Dubai and Singapore.