Why does a bottle of Louis XIII cognac cost almost S$5,000? The answer lies in time itself
CNA Luxury travels to Cognac, France, to see firsthand how Remy Martin is embarking on creating future history – and prized a spirit we won't be around to savour.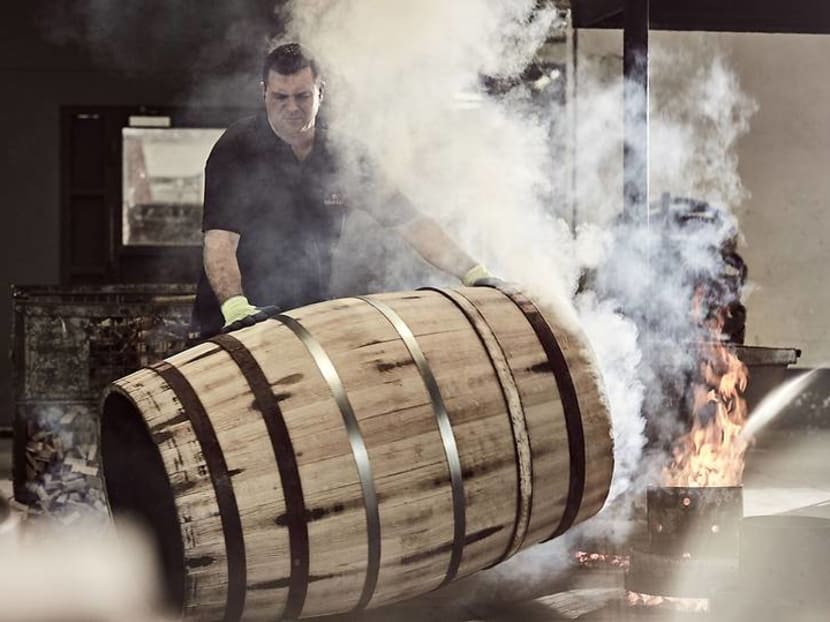 If you've ever found yourself in a quieter setting with good company while enjoying a bottle of whisky or cognac poured neat or on the rocks, Louis XIII cognac might find its way into the conversation – at least as a passing comment, humble brag or an extraordinary wager that you probably shouldn't shake on.
Somehow, it seems everyone has some sort of story about the famous cognac. It could be a businessman uncle who considers it the gift of choice after a big deal is signed off, or a globetrotting acquaintance who once waxed lyrical about their first experience getting a taste of this prized pour. While some might consider the luxury cognac to be decidedly "old-school", tales of Louis XIII are almost like spirit folklore that's passed down from one inebriated generation to the next.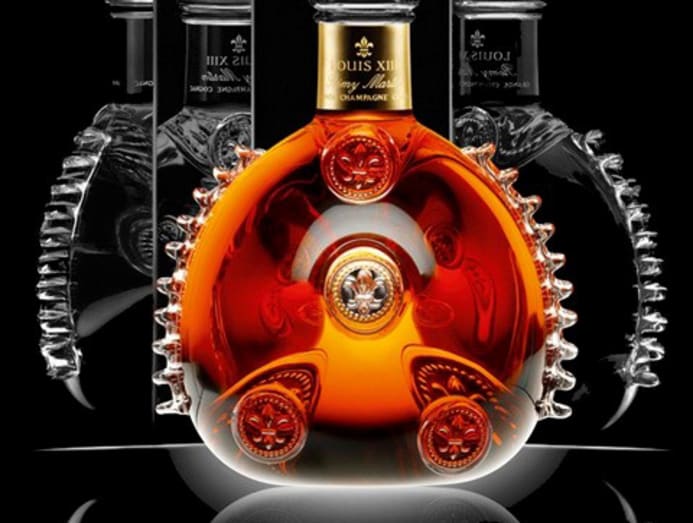 Take these stories from Louis XIII consumers, for example. Ginny, a business owner in her early 30s, recalled a special visit while her entire family was in France shooting her wedding photos. "We informed the Louis XIII team that we were coming through so they arranged for us to have a look at the estate, hosted a meal, and let us take a look at their cellars," she said. "They even welcomed my nieces and nephews who were a bunch of kids under 10 at the time – and for the kids to have a chance to run around the estate made it really nice and memorable, since it's not normally opened to the public for children."
Or this classic tale of gifting from James, an F&B insider in his mid-40s. "We were opening a new F&B outlet and were a little tight on the budget… I had a very good friend who was in the business who wanted to support me and gave me the sound system we were looking for. I felt the least I could do was gift him a bottle to show my appreciation," he said. "He told me how he had always thought about getting a bottle but never got around to it. I don't think he's opened the bottle yet."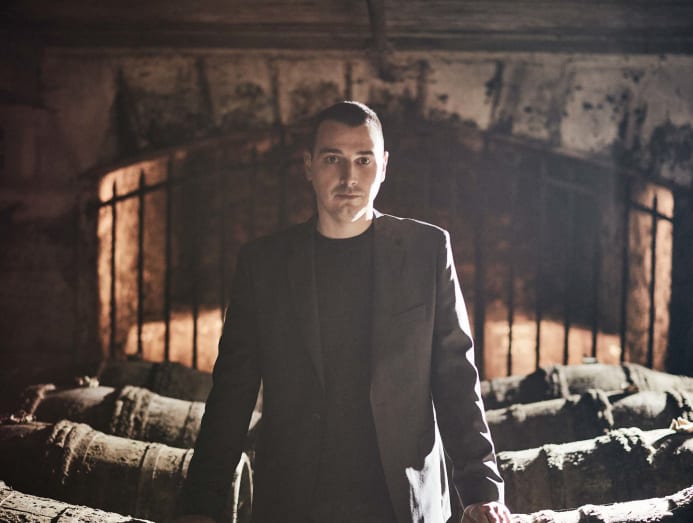 Of course, not everybody knows much about the creme de la creme from the House of Remy Martin aside from the exclusivity and enigma that's tagged to it. This is quite understandable seeing that while you are able to purchase a 700ml bottle of Louis XIII cognac online, the order will set you back just over S$4,600 (give or take a few dollars depending on whether the cashback on Lazada is in effect) – and that's not usually what most people add to their cart along with their groceries.

The bottles available online, however, are usually from private alcohol distributors with no relations to the House. Those who'd like to make a direct purchase have to contact the Louis XIII Private Client Director. Yes, it's not something you can just pick up on a liquor run.

To understand what allows Louis XIII cognac to command such a hefty price tag, you first need a little understanding of spirit category of cognac.
A CENTURY IN THE MAKING
By regulation, a cognac begins with double-distilling wine made from specific grape varieties grown in select regions of Cognac, France – a commune in Southwestern France that's smaller than the Bedok area of Singapore. The distillation results in an eaux de vie (translated to "water of life") which must be aged for at least two years in French oaks casks and bottled at least 40 per cent ABV (Alcohol By Volume). Different grades are attached to the cognac, depending on the length of time an eaux de vie is left in said oak casks, from VS (Very Special – at least two years ageing in casks) to XO (Extra Old – at least six years in French oak casks) and beyond.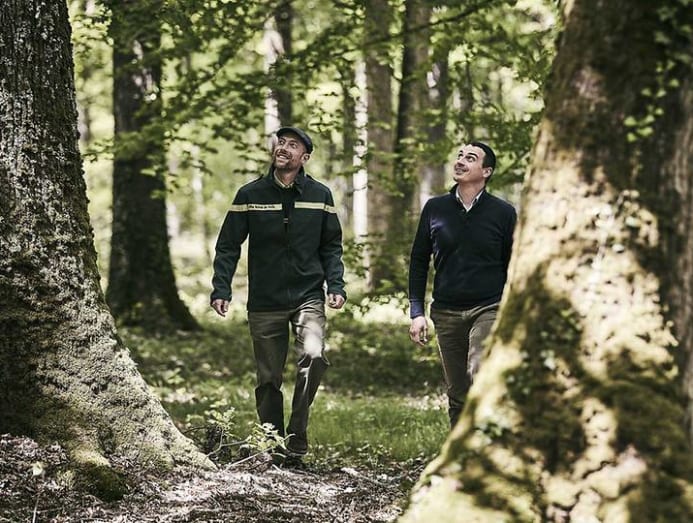 In comparison, Louis XIII cognac uses a blend of over 1,200 different eaux de vie sourced exclusively from the Grande Champagne region of Cognac, and these are aged from at least 50 years up to 100 years. That means that much of the liquid in the bottles of Louis XIII cognac you see on display today might have been first filled into French oak casks around the same year that Jimi Hendrix performed at Woodstock and Neil Armstrong set foot on the moon.
Besides the decades that go into a bottle of Louis XIII cognac, a very unique aspect of its creation involves the use of tiercons – much larger French oak casks that are very rarely seen in cognac making these days – that have been a part of the spirit's history since it was first launched in 1874. These tiercons are not simply bigger vessels to hold spirit, but are an intrinsic step of the final years of the Louis XIII cognac creation where the different flavours of the eaux de vie have time (about four years) to gently "marry" together, ensuring an eventual harmonious blend in each crystal decanter.
On a recent jaunt to rustic Cognac, we got a chance to delve a bit deeper into what makes these rare casks so special, guided by Louis XIII's current Cellar Master, Baptiste Loiseau, who took on this role in 2012 to become the youngest cellar master in Cognac's history. Now, still under the age of 40, he plays a very important role in guiding the next crucial step the luxury spirit brand needs to embark on.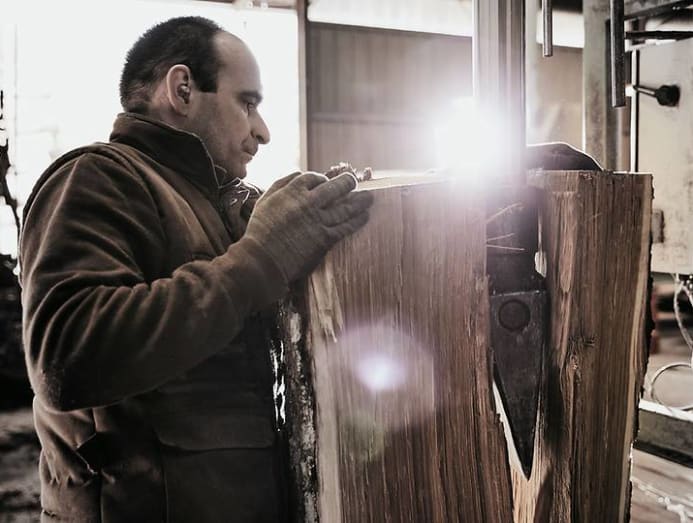 A TIME CAPSULE IN COGNAC
Behind a nondescript door in the Remy Martin visitors centre and up a creaky flight of stairs, a collection of tiercons laid in neat rows of the musky cellar. These casks were created in a very different time – some of the "newest" date as far back as the early 19th century.
Built almost entirely by hand with unique design embellishments such as the use of chestnut wood rings to secure the staves together (metallic rings weren't as readily used back in the day). Loiseau explained how chestnut wood is also softer than oak so, historically, it not only provided a buffer to the cask in case it got bumped around but also gave wood-eating insects something more palatable to chew on, which in turn protected the oak stave from damage through the decades. Pest misdirection, if you will.
Of course, no matter how sturdy French oak may be (or how tasty chestnut wood is to bugs), all casks get damaged over time and require repair. "And the only way to repair a tiercon, is to destroy another tiercon," said Loiseau, explaining how these historic casks can only be mended from salvaging parts of another.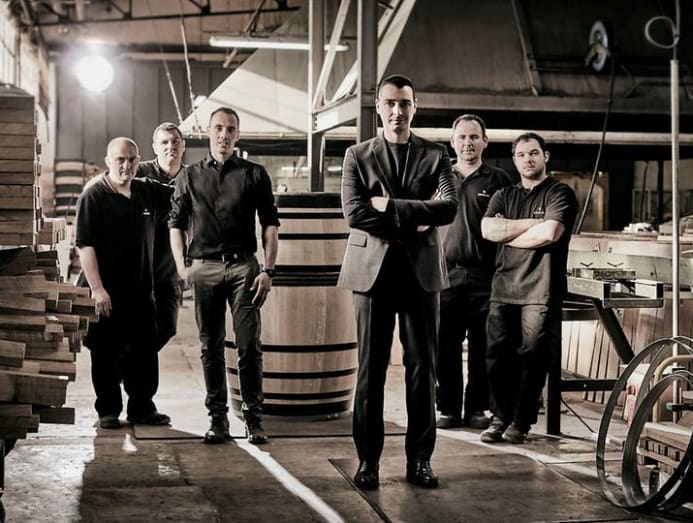 The dwindling numbers of these integral vessels to Louis XIII cognac creation were understandably a concern, which lead Loiseau – along with Pierrette Trichet, the previous cellar master – to initiate the construction of new tiercons for the first time in decades.
Methodically following to the letter the hand-written manuscripts passed down through the history of Louis XIII, each tiercon requires quite a fair bit of time and effort to produce. First, the selection of specific oak trees at least 150 years old from the Limousin Forest (located just outside Cognac), which have been cultivated by generations of forestry custodians. Freshly cut wood staves from these tress require numerous stages of "seasoning" for at least three years at the cooperage. And then there's the minimum of 50 years for each tiercons to be progressively filled to age older and older eau de vie before it is finally ready for the final blending stages.
Most of us probably won't see Louis XIII cognac made from these tiercons in our lifetime.
I listened to how Loiseau and everyone else involved in the creation of Louis XIII cognac viewed years and decades the way I relate to days and weeks, feeling like a young Murphy Cooper in some sort of a spirit-fuelled adaptation of Interstellar. As our transport made its way past the vast open fields of vineyards in Cognac, I asked Loiseau how he felt knowing that he wouldn't be around to see the final product of his efforts.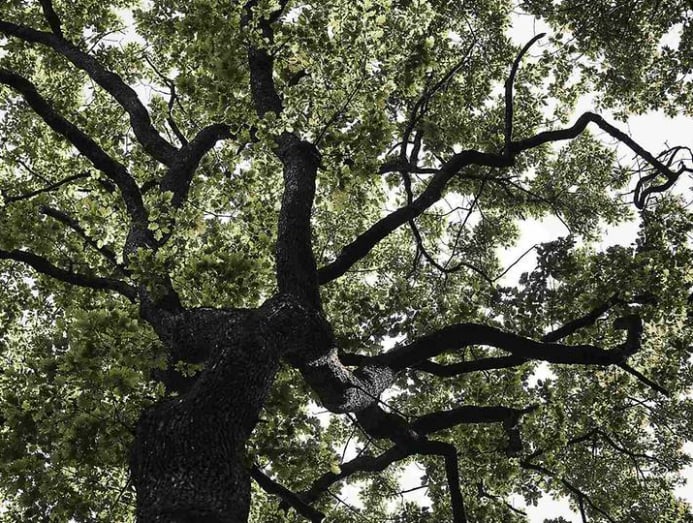 With a slight smile, he pointed over the hill in the distance and said, "I come from a small village in Cognac just over there, and grew up surrounded by vineyards and people full of passion, dedicating their lives to growing grapes and making cognac for generations in Grande Champagne. It was very clear to me how what is selected now will take many years before it is released to the world. Just having the chance to be even a small part of the whole process, to taste and blend the eau de vie – I take it to be a gift."
I've had the fortune of visiting other distilleries over the years and have accepted the idea of waiting 12 to 25 years before an aged spirit is ready. This level of patience, however, is on another plane altogether. So it does makes sense that some would feel that Louis XIII cognac is out of date. What would you expect? It's not even a cognac from our own time.
Visit https://www.LOUISXIII-cognac.com for more information on Louis XIII Cognac. Purchases can be made via Louis XIII Private Client Director for Singapore & Pacific Region Morgan De Premorel at morgan.depremorel [at] LOUISXIII-cognac.com.