From homemaker to master sake sommelier: Janice Chi proves that nothing is impossible with determination and passion
The restaurateur overcame dyslexia to achieve the distinction of being among only three certified female master sake sommeliers in the world.
When Janice Chi received her results for the Master Sake Sommelier exam, she was speechless. As one with dyslexia, the Singaporean co-owner of Japanese izakaya Ishinomaki Grill & Sake, Ki Teppan and Rogama and sake-focused bar Table 33, had always failed at least once in previous sake exams before clearing them. This time, she passed on the first sitting.
The Master Sake Sommelier examination was established in 2018 by the Sake Sommelier Academy (SSA) in London, the oldest non-Japanese body to provide formal sake education around the world. The exam distinguishes and certifies the cream of sake professionals who demonstrate the highest level of expertise in and service of sake. There are fewer than 30 master sake sommeliers in the world, of which only three are female including Chi.
Besides 50 technical questions, the eight-hour exam comprised tasting 50 sakes, all previously unknown to Chi. She had to write down the tasting notes for each as well as evaluate the design and information on the bottle labels, which were later submitted to the makers. She was also tested on her sake etiquette from opening a bottle to its service and explanation."This wasn't an exam you could prepare for. Having been through WSET (Wine & Spirit Education Trust) Level 3 Award in Sake helped me with the technical questions. The service part was also a lot easier because I actually run a restaurant and have been pairing food with sakes," Chi shared.
Her discovery journey with sake only began seven years ago when her husband Chi Pin Han opened Ishinomaki at Palais Renaissance. Ever the supportive spouse, Chi took on the task of learning about sakes when the restaurant manager suddenly left overnight. She said: "I knew nothing about it so I asked customers what they liked to drink and suppliers for their recommendations." Her interest grew and she soon found herself fascinated with cult and craft labels and the unconventional "3U" category—unfiltered, unpasteurised and undiluted sakes.
Five years ago, Chi decided not to get the popular, mass market sakes that can be obtained off supermarket shelves. Instead, she looked to microbrewers who have limited and unique productions. In 2018, at the encouragement of a friend, she started to take courses from Sake Scholar Course and WSET. To Chi, a good sake sommelier is one who knows how to pair it with the right dishes and she and her team of experienced and certified sommeliers are always at hand to explain the pairings to customers.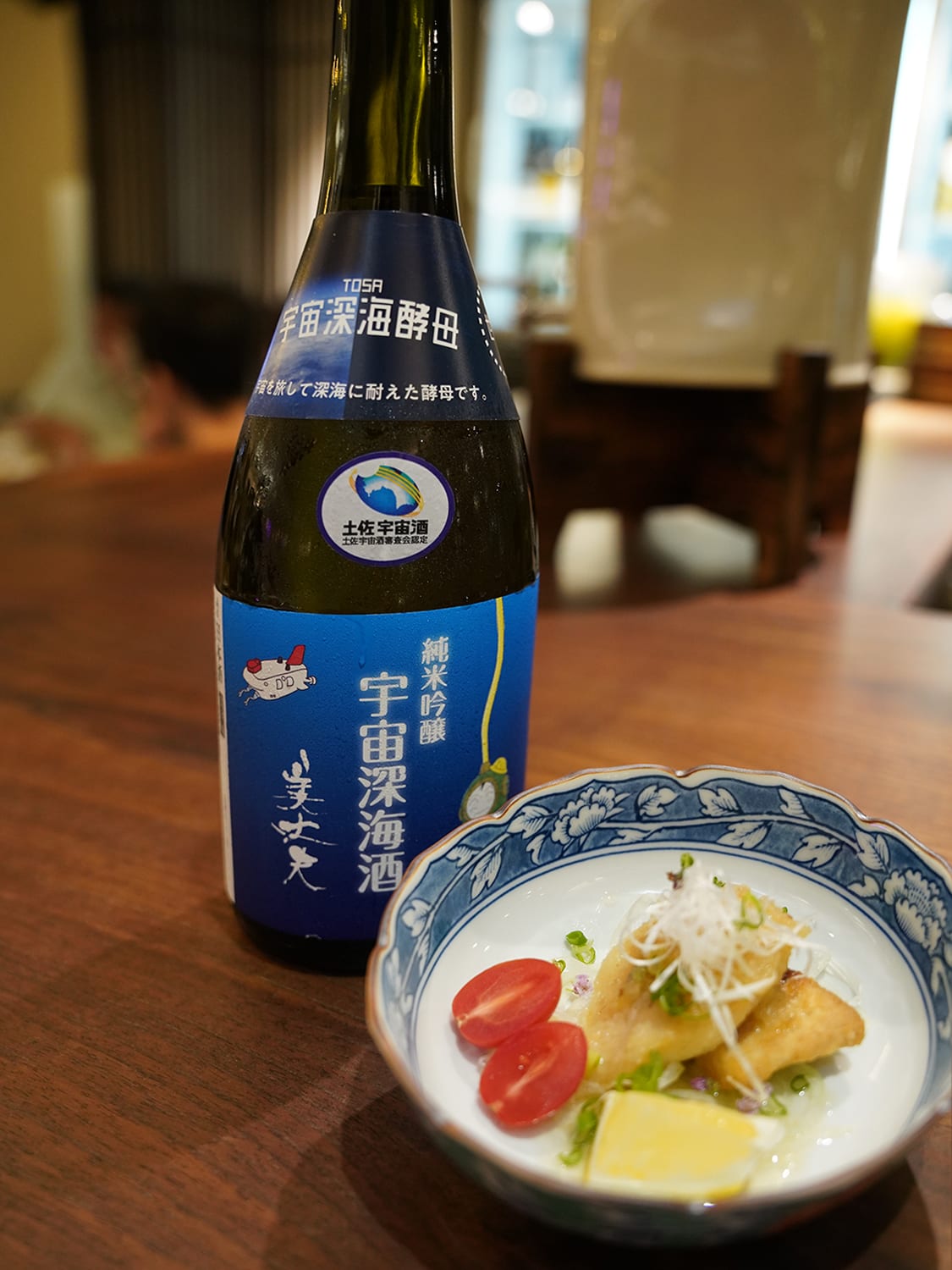 She emphasised: "My starting point is always with food. Drinking sake alone can be very tiring for the palate, but with the right dish there is harmony. Knowing whether there are banana, apple, melon notes in the sake is not important to me. No maker goes out to make a lousy sake. It is a sommelier's duty to make sure the match is like a pair of good friends, not a side-by-side example."
She observes that diners starting to learn about sake would tend towards the fruity options, especially the ladies. The men would go for a punchier, full-bodied label with higher acidity.
She explained: "Those who already have some knowledge would ask for something more funky. I'd then recommend one of the '3U' sakes and they'd always say it is really nice. Some of the funky sakes are very suitable for locals because we like food that is spicy and full of flavour." Conventions are also changing: In Japan, where breweries are traditionally only passed on to sons, there has been a rise in the number of female tojis (master brewers) who are pushing the envelope by producing "very full-bodied, masculine sake".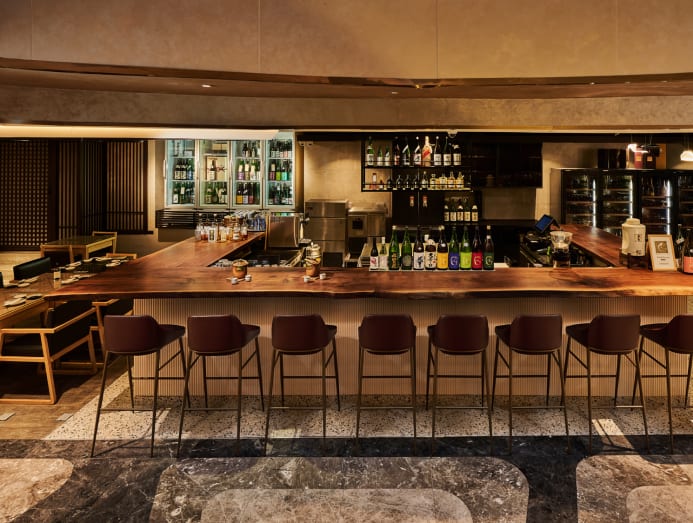 Attitudes towards sake are now venturing beyond the usual junmai daiginjo choices, but Chi feels that diners still need more encouragement and exposure. So she and her husband opened sake bar Table 33 in May to introduce warm and aged sakes, paired with food from Ishinomaki and Ki Teppan & Rogama. The bar has over 100 sakes from a range of Japanese prefectures.Chi experimented ageing and heating sakes to different temperatures to see how the profiles would change. She said: "Customers are amazed that we can go to such extremes with sakes. And so far, no one says that it is not nice." She particularly likes aged sakes served on the rocks or heated up and recommends them with heavily flavoured foods such as yakitori or grilled and teppanyaki beef.
Take the Ichinokura Mirai e Tsunagu Baton Tokubetsu Junmai Genshu from Miyagi prefecture. A limited-edition exclusive that was purchased to support the locals affected by the Tohoku earthquake and tsunami, its profile morphs from a gentle fruity aroma with moderate acidity and crisp finish at 18 degrees to notes of white pepper and lychee at 25 degrees and more pronounced umami and peppery notes at 40 degrees. Another stunner is the Amanoto Kimoto Junmai Nama that was aged for two years in-house. The sake is a label from the Akita G Club, an exclusive members-only club that grants selective international distributors access to certain breweries. Its profile segues from a robust apple-laced fruitiness when chilled to a dried longan nose at 25 degrees and then an intense chicken essence flavour at 40 degrees.
Regular pairing sessions are in the pipeline where Chi hopes to expose Singaporeans to a wider range of sakes and glean a deeper knowledge about them. Chi said: "I really enjoy this exploration and am excited to bring together a like-minded community that is passionate about drinking and challenging the palate."