This hotelier from Penang has one of the world's largest collections of Peranakan kamchengs
Investment banker turned heritage hotelier Chris Ong talks about how his exquisite collection of Peranakan antiques is his manifest destiny.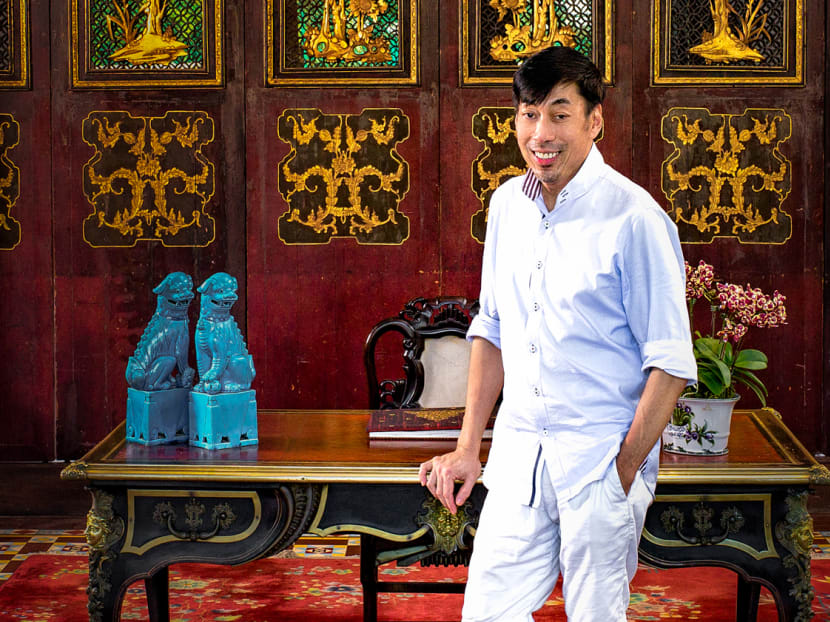 When most 13-year-olds in the 1970s were watching TV or roller skating in their free time, Chris Ong had acquired his first antique kamcheng (covered jar). But looking back at the trajectory of Penang-born Ong, the start of this "hobby" may not seem so unusual.
Ong is after all the owner and proprietor of George Town Heritage Hotels, a collection of exquisite hotels, namely Seven Terraces. Muntri Mews, Muntri Grove and Jawi Peranakan Mansion. Each hotel showcases a range of 19th-century architecture. While the interiors have been made comfortable for today's living, these are also where his lucky guests can live among Ong's extensive collection of Peranakan antiques, which he describes as "all the material things you'll find in a grand Peranakan home."
Ong had an incredibly successful career as an investment banker in Australia before returning to Penang around 2007. Although this was before the heritage hotel boom as Penang had yet to be inscribed as a UNESCO Heritage Site, Ong bought a decrepit Anglo-Indian bungalow and turned it into a boutique hotel named Clove Hall, later sold for a substantial sum. This replicated Ong's earlier success with Galle Fort Hotel in Sri Lanka, which he restored and was one of the recipients of the UNESCO Asia-Pacific Award of Distinction for conservation; this property was also sold in 2011.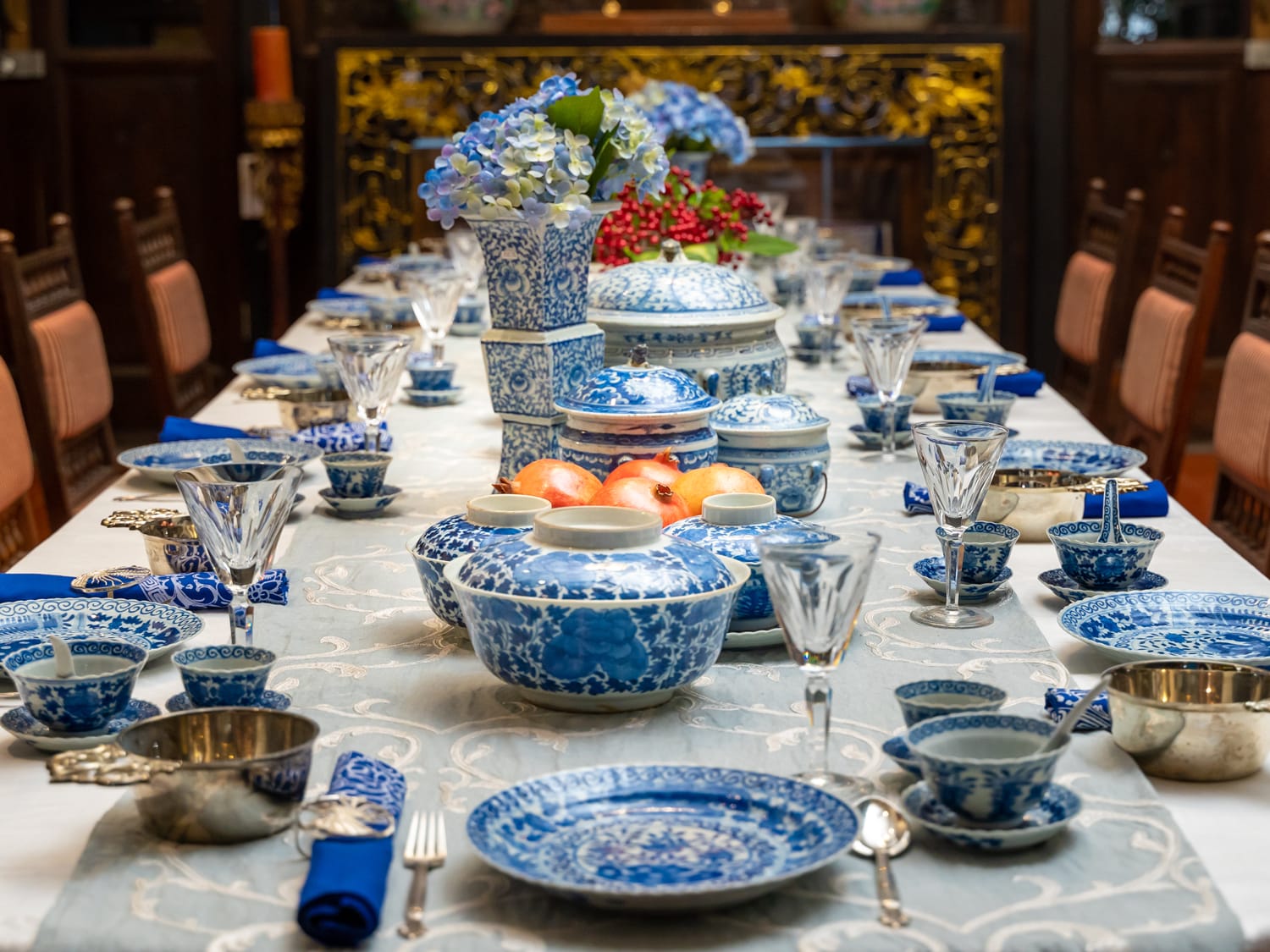 Ong's deep love for past treasures began when he grew up enthralled by tales of his maternal grandmother, who had lived in a grand Peranakan home in Muntri Street. The household had two wives and eight daughters, complete with a full-time Sri Lankan jeweller in-house making jewellery in preparation for when the daughters would be married off. 
He recalls how his grandmother experienced the loss of this utopian lifestyle twice in her lifetime. First, when her parents passed away, control of the household and its contents went to the second wife and again, when her husband passed away and she came to live with Ong's family when he was 4. In the early 1960s, Ong's mother was into minimalist Scandinavian furniture, so all his grandmother was allowed to bring was her suitcases, a pair of blackwood benches and some porcelain, a fact which she would continue to lament about as Ong was growing up.
"This pursuit of Peranakan antiques isn't just destiny but a spiritual and emotional promise I made to myself and my grandmother that I would acquire those things back for her when I could. Now the hotels and my home are the vessels that remind me of my heritage and background," explained Ong. "I was able to do what I did when I came back to Georgetown because I had a very successful career in finance. I could do it on my own terms and not have to scrounge, beg, and borrow but just acquire them in the open market. The only problem is no one told me when to stop."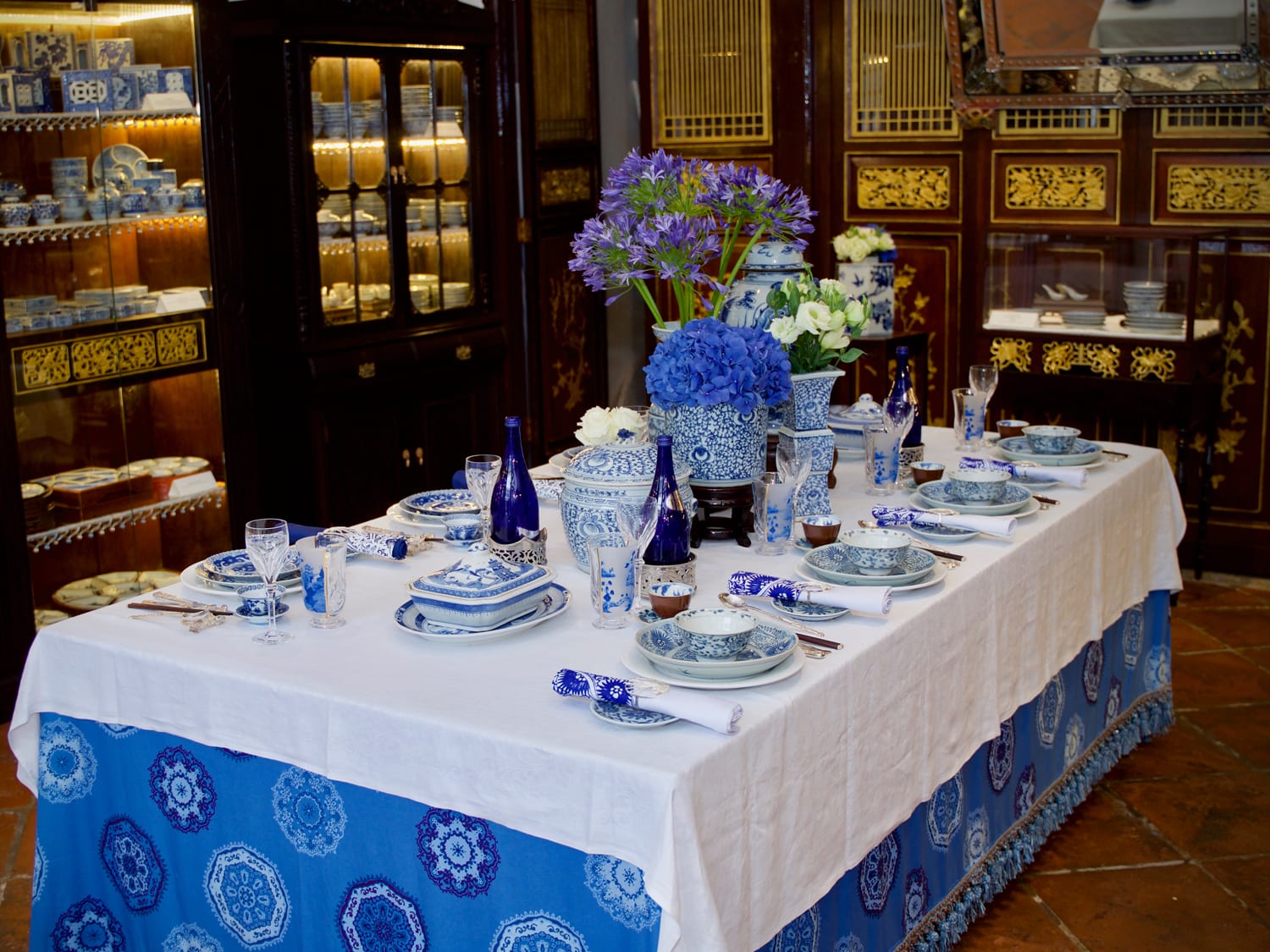 Motivated by a sense of destiny, Ong's knowledge about Peranakan antiques was accumulated through the years.
"With Peranakan antiques, it's about touch and feel and living with these things, so I always say it's in my DNA. If I had done it when I was much younger, I don't think I would have been able to acquire the knowledge of Peranakan antiques in the context of the larger world of antiques," mused Ong.
Indeed European-style antiques were his first love although he believes that knowledge, reading books, magazines and visiting museums, have also helped him put Peranakan antiques, which combine Chinese, Anglo and Victorian influences, into context.
While Ong's self-confessed curiosity and thirst for knowledge have bolstered his collection, this is underlined by his belief that Penang Peranakan antiques should come home, as it were. "When I attended the opening of the Peranakan Museum in Singapore, it was an eye opener as I realised that many of the exhibits were from Penang. I am very proud to be from Penang, and I want to preserve as much of these antiques in Georgetown as possible," said Ong.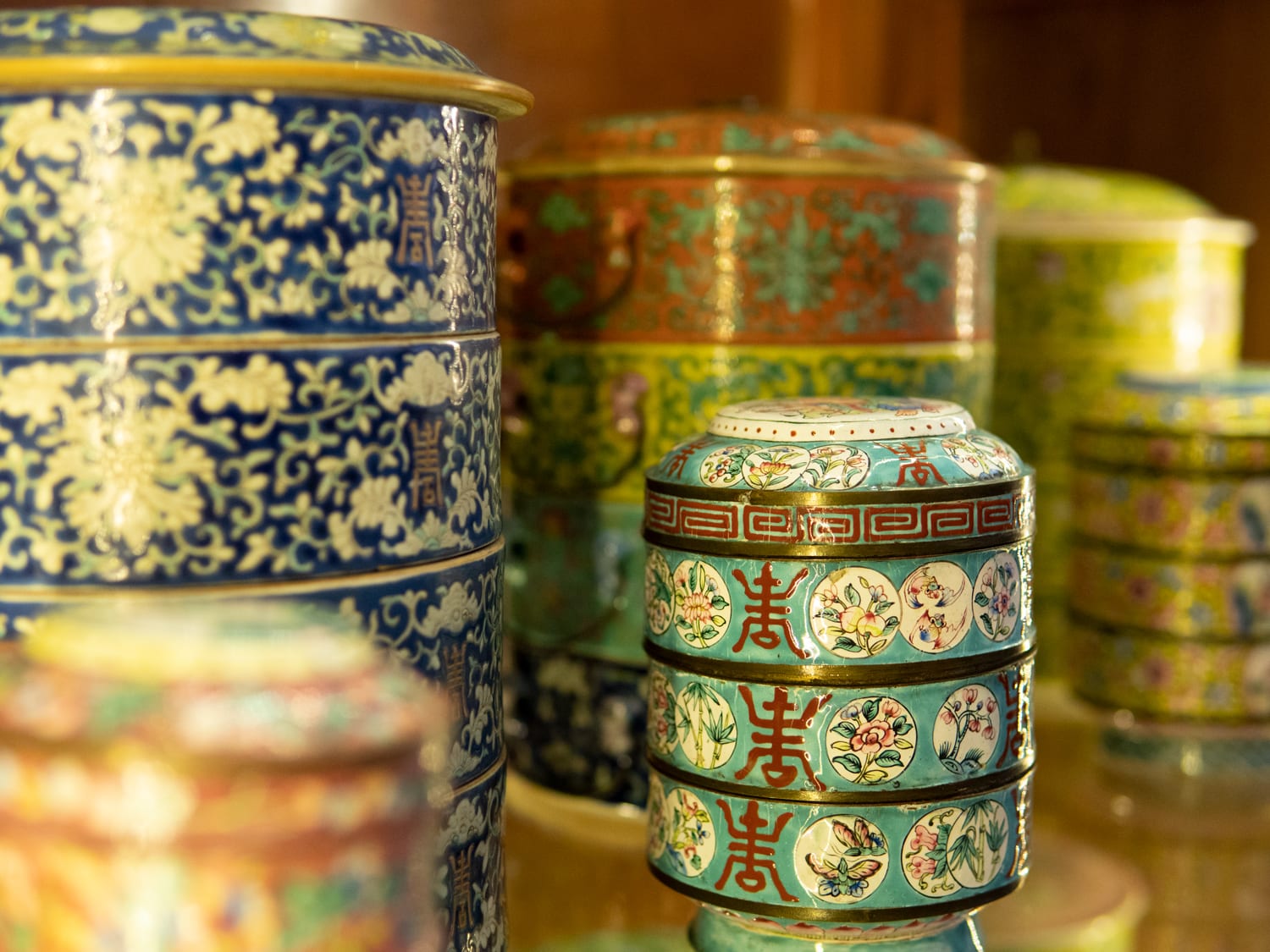 Ong's personal collection focuses on kamchengs, tingkats (porcelain tiffin carriers) and sweetmeat trays. It's remarkable to note that even though Ong only seriously started collecting when he returned to Penang, he has collected over 100 kamchengs, which he believes is one of the biggest of this particular genre in the world.
"It's quite amazing how much I have managed to amass in a decade, even though I came out of nowhere," said Ong. "When I returned, I reconnected with dealers who knew me from when I was a teenager. These days many of them seek me out to buy whole collections from a single estate because, as a collector, not a dealer, I can always offer better than the wholesale price. One of the reasons how I became established so quickly."
When asked why Ong favours kamchengs, he quotes the late Baba Peter Wee, an illustrious Singaporean Peranakan collector who said that kamchengs symbolised the most precious of all Peranakan porcelain: "We agree with if there was one piece which the Peranakans wanted to show off, it would be the kamcheng. And they're also rarely used, so they're preserved well and in good condition."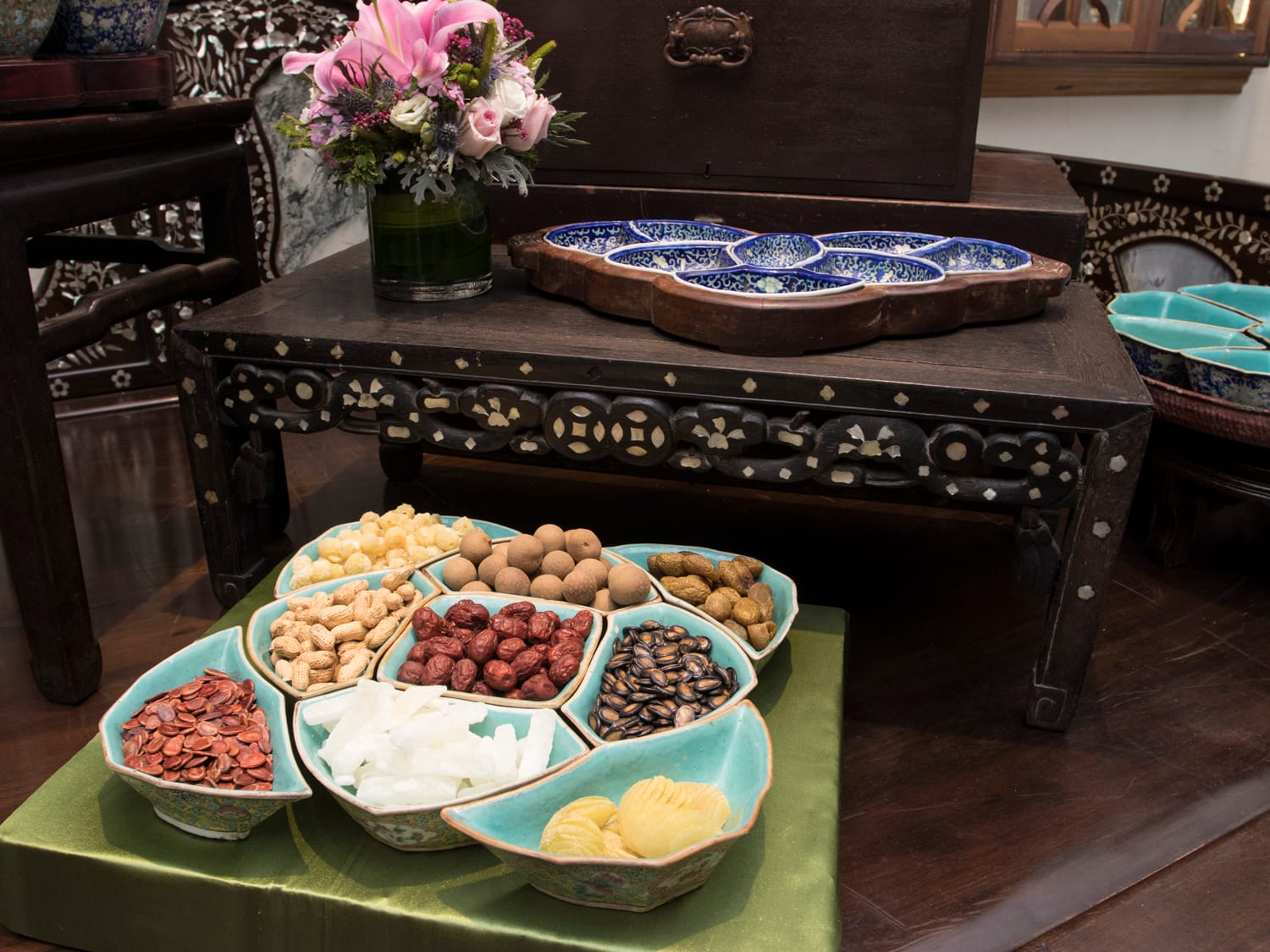 As to how much these precious objects are worth, Ong says the miniature kamchengs he is currently obsessed with range from RM5,000 (S$1,511) to RM6,000 and the most he has paid for a large kamcheng was RM210,000. Pecuniary value aside, Ong admits that the biggest thrill he gets from them is the stories behind each piece. "I love everything; if not, they wouldn't be in my collection. The pieces that were acquired through a circuitous route are what makes them special to me. I found a kamcheng in Singapore that belonged to the celebrated Lim Kek Chuan's family from Penang and was told that its mirror image was in Vancouver," he reminisced. "I was determined to locate it and brought it back in the end. It really was incredible seeing them reunited at last."
When buying antiques, Ong has a unique rule when procuring them. "I don't mind if it's slightly flawed because if one accepts that in oneself, one should accept that in the antiques that they buy as well." he laughed. "I think it's ludicrous that people only want to buy antiques in perfect condition. So if it's something I don't have and fits into my collection, even if there's a chip or line to it, it's a wonderful addition."
Ong's strong feelings about the provenance of his pieces are evident, and he has equally strong feelings about what he wants to do with them in the future: "I want to share my collection with the community and leave it to my own foundation for the future. So it's important to me that I don't want the collection to be dispersed. It's a work in progress, and I have clear ideas about what I would like to do with my collection rather than have it sold again."