How this Japanese atelier is reinventing the kimono for the modern gentleman
The scion of a century-old family-run kimono business is giving this garment a fresh spin in an attempt to preserve the tradition of kimono wearing among men.
In modern Japan, the kimono is typically used for special events such as weddings, festivals or coming of age ceremonies, especially among men.
This garment, which simply means "thing to wear" in Japanese, has been worn by both men and women since the sixth century during the Edo period. But these days, kimonos for women take up the main bulk of the business. 
"In the kimono industry, more than 99 per cent of the business rely on kimono for women. There were not many men's kimono. Despite an increasing number of men wanting to wear kimono, it was not sustainable as a business," said Takayuki Yajima, the third-generation scion of Yamato, a century-old family-run kimono business.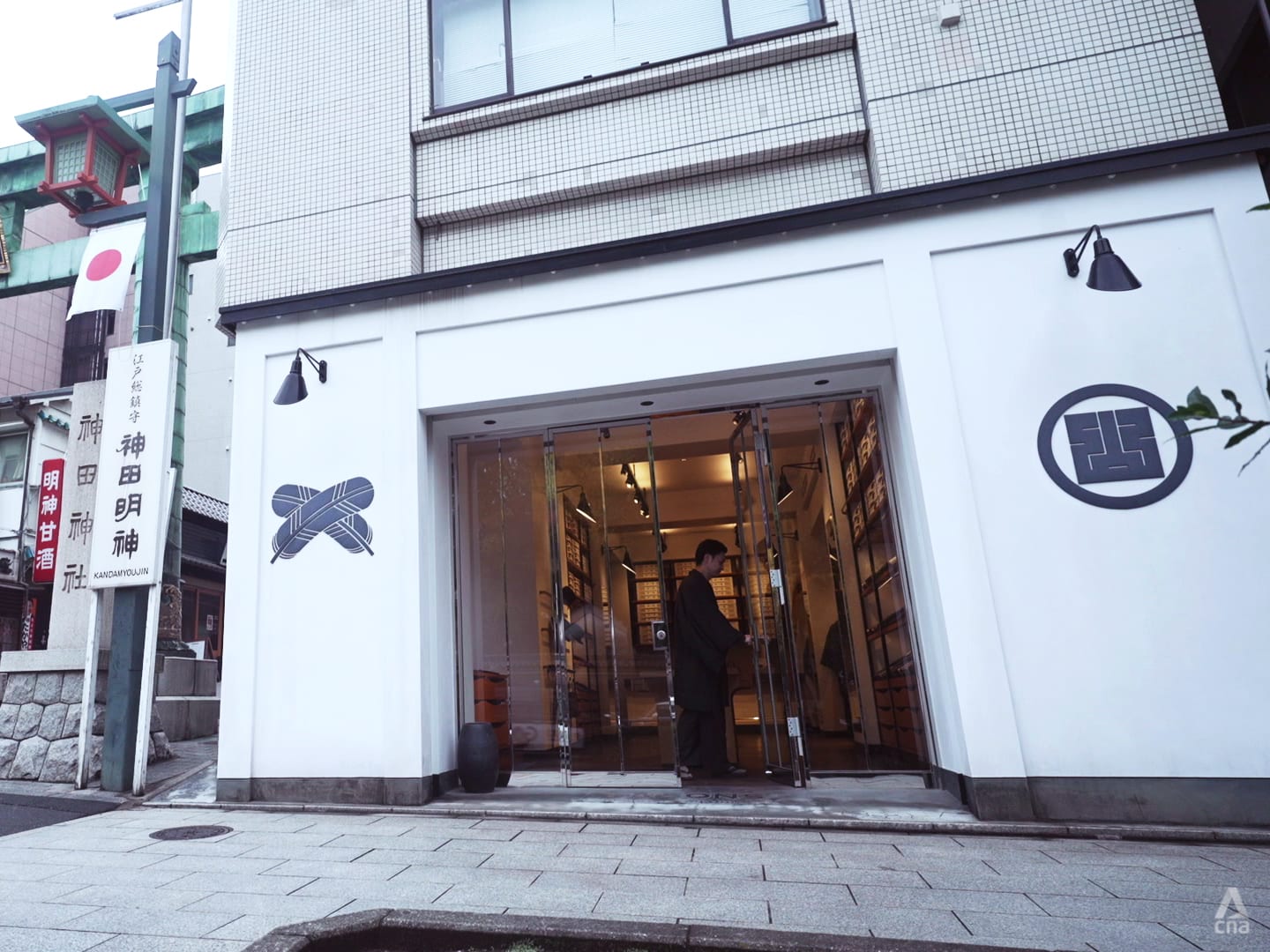 He is hoping to turn the tide with Y & Sons, an atelier that is inspired by the bespoke tailors of London. "We started this project for fear that men will stop wearing kimono if nobody is doing anything about it," he said.
"What we want to change is the idea that kimono is not only for special occasions and ceremonial wear. I wanted to bring across the message that the kimono can be worn daily even in this modern era."
At the age of 31, he joined the family business, which was founded by his grandfather in 1917. Up until then, he had not considered this as a career option. "I did not think much about the kimono, even though my father ran the business. I knew that there is the kimono and a shop but I was not taught the ropes," he revealed. "My father was a workaholic and he was rarely at home. There were no signs of kimonos in the house. That's weird, right?"
But when his father collapsed and told his son that he wanted him to join the business, he took up the challenge. "That was the first time I was told that he wanted me to join Yamato," Yajima said. Today, Yamato has six different lines and Y & Sons is the latest addition to the chain. Located on the main street of Kanda in the northeast of Tokyo, this atelier specialises in giving men's kimono a modern, wearable spin that is suitable for daily wear.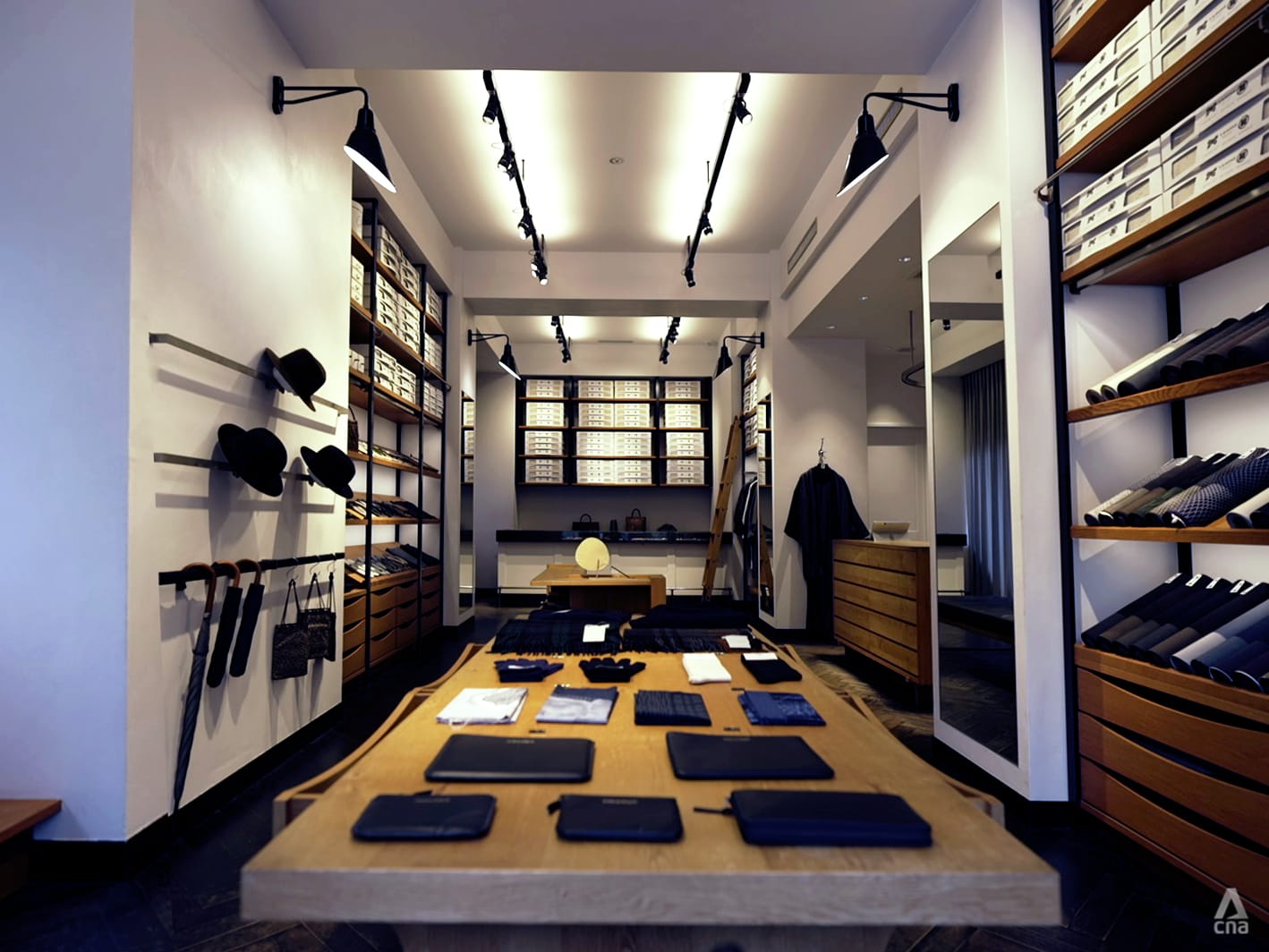 In this stylish atelier, bolts of fabric in muted tones of grey, blue, black, beige and green are showcased in a variety of materials including silk, wool and cotton, much like an upscale British tailor shop. There are also classic menswear stripes and patterns as well as trendier fabrics with a pop of colour available.
Brand director Gen Hiramatsu said: "Our colours are mostly plain, so rather than always having kimonos in bright colours, we create something conceptually similar in design to western outfits. However, if it is just plain, it will not be interesting so we add a single stripe or use different colours. We pay attention to subtlety while bringing out the colours and we also pay a lot of attention to the texture of the material."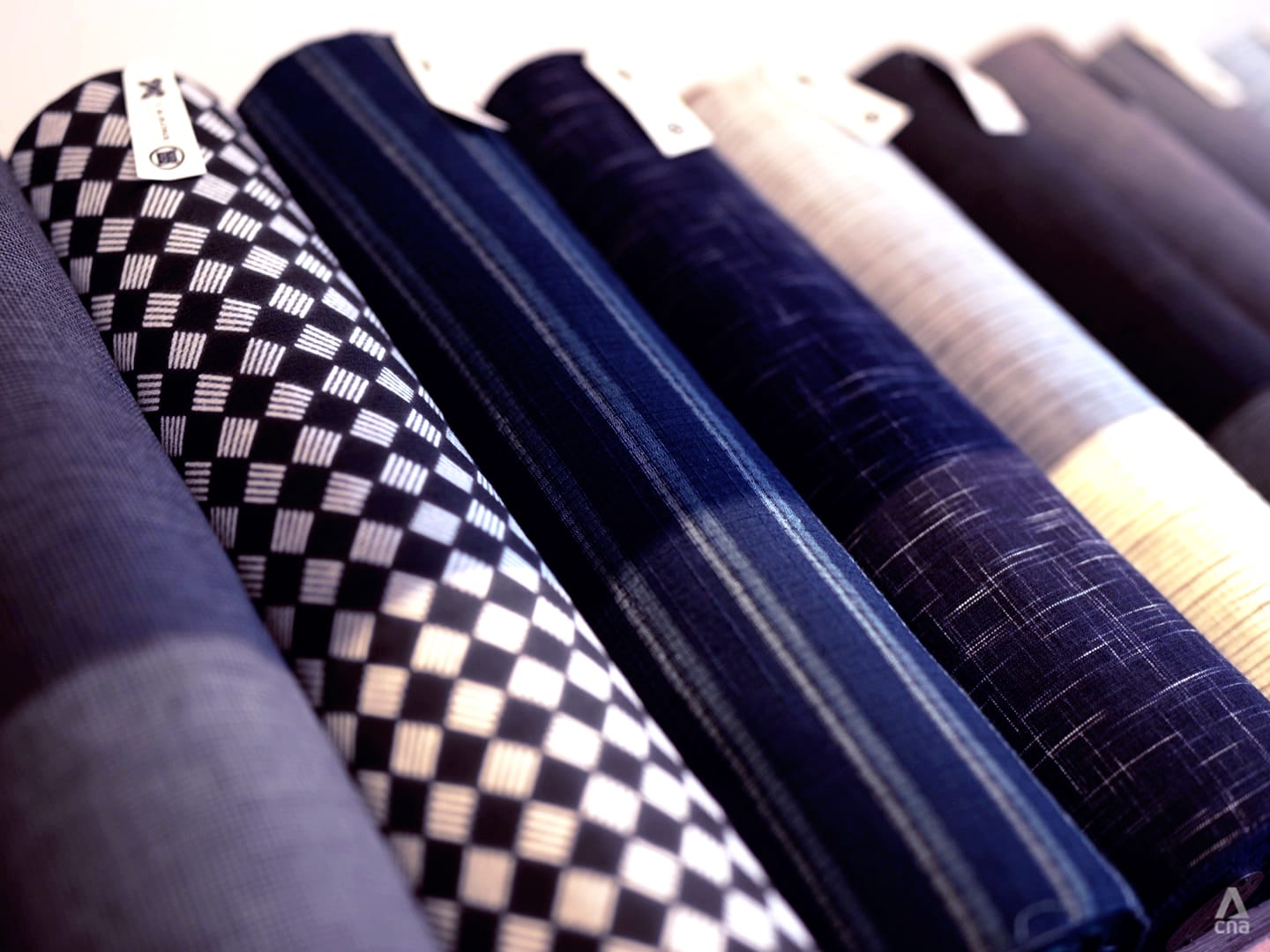 Styling the kimono plays an important role too. At Y & Sons, the kimono are displayed alongside classic men's accessories such as wide-brimmed hats, leather briefcases and shoes to give a more contemporary look.
The aim is to showcase how a kimono can be worn in a modern context, such as with crew neck T-shirts for a dressed-down look or with an umbrella and hat for the dapper gentleman.
"The idea of matching the kimono with clothes that you have was born because I did not know much and did not own any kimonos. Since I did not have any knowledge about the kimono, I did not have any resistance to styling it differently with the shirts, shoes, bags and also hats that I already have," Yajima said.
He hopes this styling "hack" will inspire more men to experiment with wearing a kimono more frequently. "I thought, isn't it great to start wearing the kimono with those items? The traditional way of wearing the kimono is great but we hope that you can match the kimono with your shoes or shirts. We would like people to use the kimono with items they already have. By doing so, people will have more choices, and hopefully the kimono will be one of their choices."
To simplify the process of putting on a kimono, some designs also come with buttons or a belt with velcro fastenings for men who want a fuss-free outfit.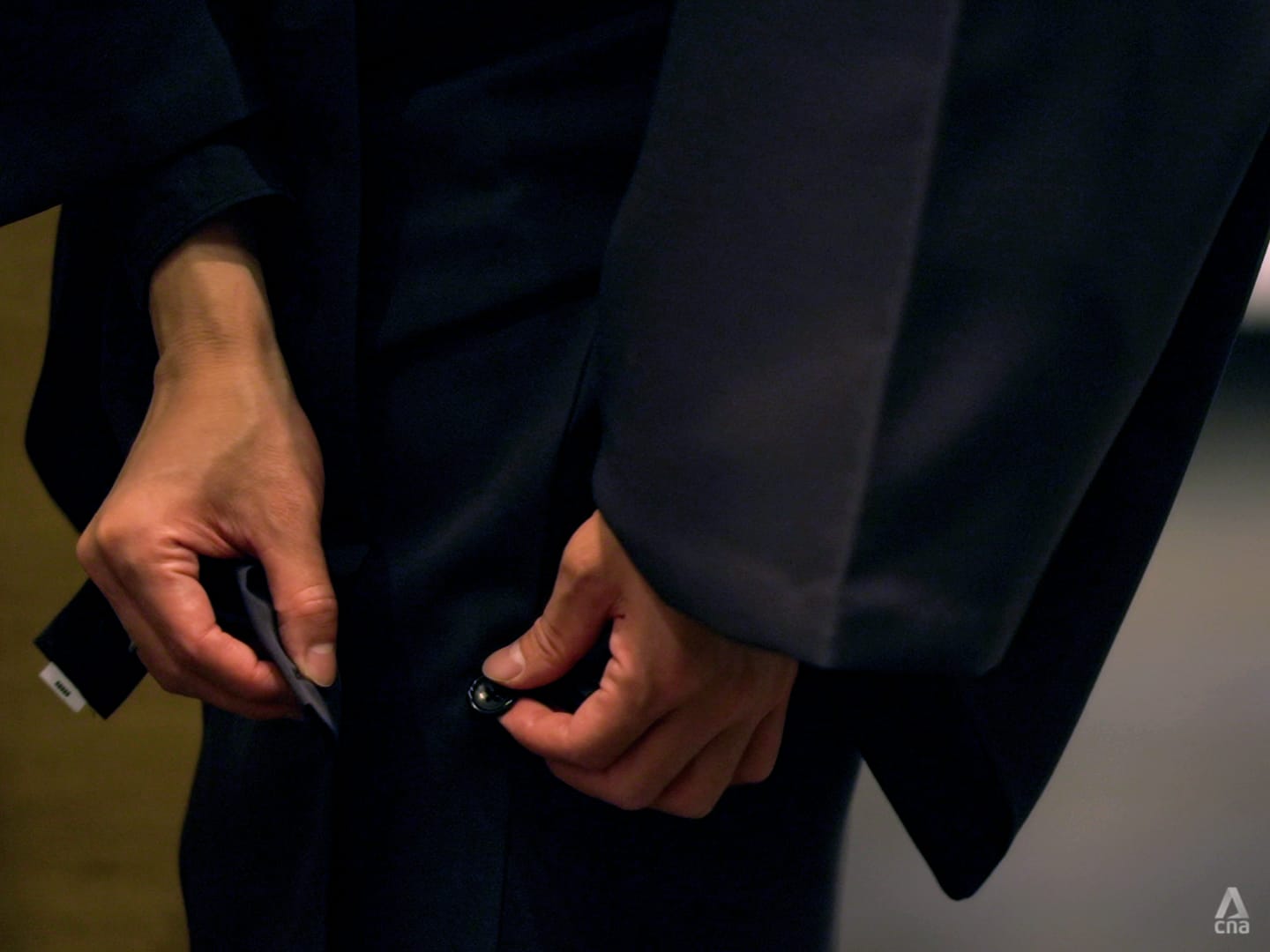 However, he emphasised that Y & Sons adheres to tradition where it matters most. For instance, a bespoke kimono takes some three weeks to produce due to the meticulous process required to make it to order.
"Though our style is new, the kimono and obi (belts) are all made in areas that traditionally produces kimonos. The materials and methods of making kimonos are all authentic. We also use some Western-style fabrics when collaborating with overseas designers. but almost all our kimono textiles are from areas that traditionally produce kimonos," he said.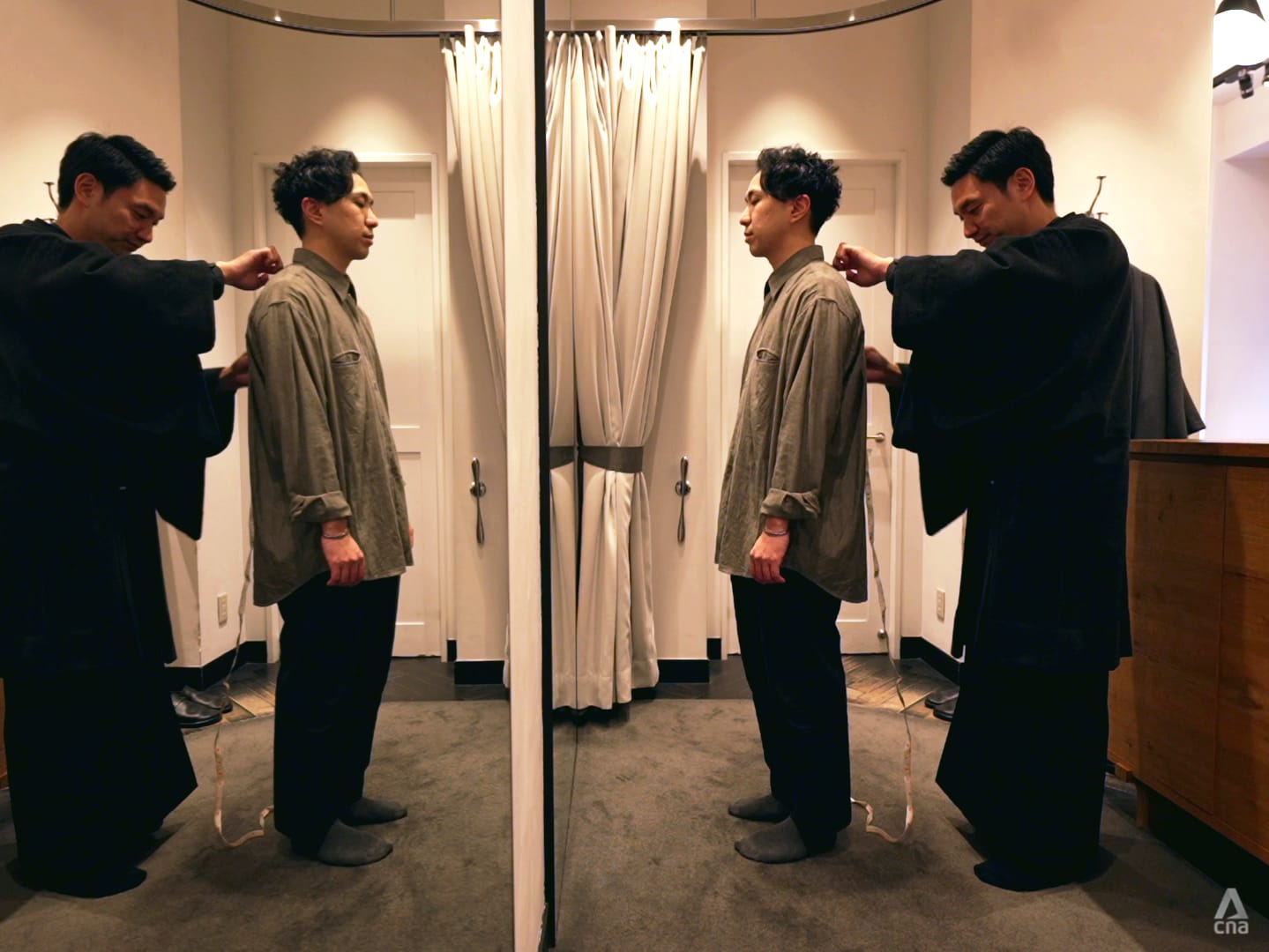 He believes it is for this reason that the brand has gained recognition and acceptance from the industry as well as the artisans. Ultimately, he hopes his efforts will showcase just how versatile this garment can be so that more men will adopt this as a part of their lives.
Y & Sons, a Japanese kimono atelier inspired by the bespoke tailors of London, wants to preserve the tradition of kimono wearing among men. Here's how the founder Takayuki Yajima is doing it.
He said: "People who wear our kimonos are the main characters. The value in the design is that it will not be the main focus, rather the design is complete by the people wearing it. We hope they can wear the kimono without any stress, blending seamlessly onto the streets."