Architect Soo K Chan wants to grow the Soori brand with authentic, one-of-a-kind destinations
More than a decade on, fans of Soori Bali can finally look forward to more unique experiences from the brand.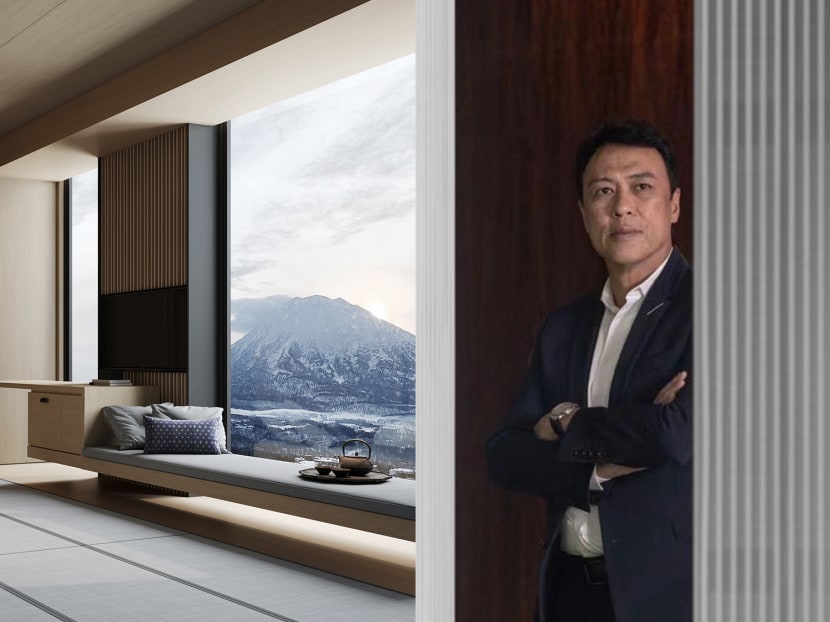 At Soori Bali, come about dinnertime, several large cauldrons in the open lawn fronting the luxury hotel's restaurant will be lit ablaze. The golden-orange flames, fiery and vivid, perform a blazing choreography. Juxtaposed against the livid sea in the background, whose foaming waves ebb and flow its own rhythmic dance, the image of nature as presented with the various elements of fire, sky, water and wind all working in tandem is hypnotic and powerful.
Soori Bali is now 14 years old, but it never fails to remind guests of nature's strengths and frailties. This is what Soo K Chan wished to highlight when he conceived the hotel in 2009. The developer and architect is the founder of SCDA Architects, a practice renowned for designing sophisticated, high-end residential projects such as The Marq in Singapore and Soori High Line in New York, as well as many luxury hotels around the world.
Aside from the aim of achieving environmental sustainability through a bevy of green building and operational strategies, Soori Bali also champions cultural sustainability. It hired 200 villagers as staff and retains religious processional routes to the beach. Its Soori Rice Initiative exchanges 1kg of rice bought from the farmers for every 1kg of plastic trash collected to involve the local community in helping combat Bali's beach pollution.
"We are very serious about sustainability," affirmed Chan. The effects of global warming were felt acutely when turtles at the beach moved to new locations. He shares another illustration of nature's wrath with Soori Wyoming, which is a project that has been brewing in the pipelines.
"It's a climate story first of all, a true-life example of climate change. It started with a vision to tap onto the culture of a place but experienced twists and turns until at the end, we realised one cannot will nature to submission," said Chan.
The story started in 2020 when during the COVID-19 pandemic, Chan came across online images of a piece of land in Clarks Fork Canon Wyoming in America. "I bought it without going there – a harsh, 165-hectare site with roaming wild animals," he described. When he finally visited the site after restrictions lifted, he was not disappointed. "It's the most amazing place I've been to. I saw Texas Longhorns, fields of flowers. It was so beautiful."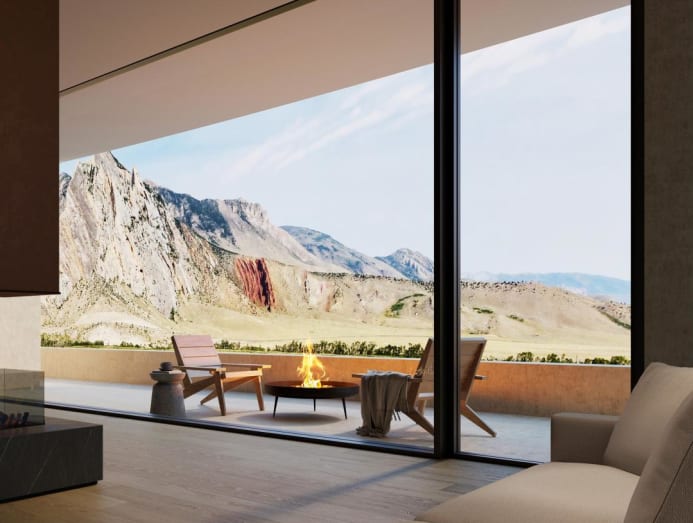 The nature of the project brought on a slew of challenges. "In Singapore, we consider building setbacks and transport lines in designing. But there, it's unpredictable. An endangered eagle's nest was found a mile from our site that affected our land use, as we were told not to disturb the eagle. Then, historical artefacts from the Native American Indians were found because here is where the Confederate Army chased down the Native American Indians who pitched their teepees in the plains," shared Chan on some of the "twists and turns" that also make for a great narrative.
The next challenge came from protective locals who were afraid of damage to the land. Chan was given permission to create a ranch instead, which he did by tweaking the original design – a curved, low-lying, carbon-neutral building made from crushed local rock hugging the mountainside.
"Just as we were to proceed, we received news of a once-in-500-year flood last year that swept away a bridge – the sole access to the property," shared Chan wearily. "It's the result of melting ice caps and unusual rain. So global warming really hit home."
The project was again stalled as after the flood, the river changed directions, becoming many tributary rivers all over the land. "We ended up with a swamp. We were told we could divert the river but to fight against nature, no way," Chan commented, adding that the team is still trying to find new ways of accessing the site.
Despite the difficulties, Chan is not daunted. "Because we are our own clients, part of the fun is being creative with the programming. After all, the Soori brand started because I wanted to self-commission projects where I could control both the design of the building and the guest experience."
The third iteration for Soori Wyoming was finally approved, he revealed. "After the earlier designs were turned down, we thought, 'why not have three smaller buildings, each with five guestrooms instead of one large building housing 15 bedrooms? It will also have an artist-in-residence, and an art gallery beneath to house the Native American artefacts and other artworks."
Chan is first and foremost an architect. This is his passion and continues to be his priority, which is why he is in no hurry to grow the Soori brand. Each property also has to be the right fit, with the right story. "We could have expanded earlier if we wanted to. But if I did, I won't be able to spend time on my architectural practice."
He continued, "Once you expand the hotel into a business, there is pressure. Now, we can take our time to develop good works for Soori. I'm trying to juggle between being an architect, a developer and an operator, and slowly finding out what I want to do for myself, one project at a time."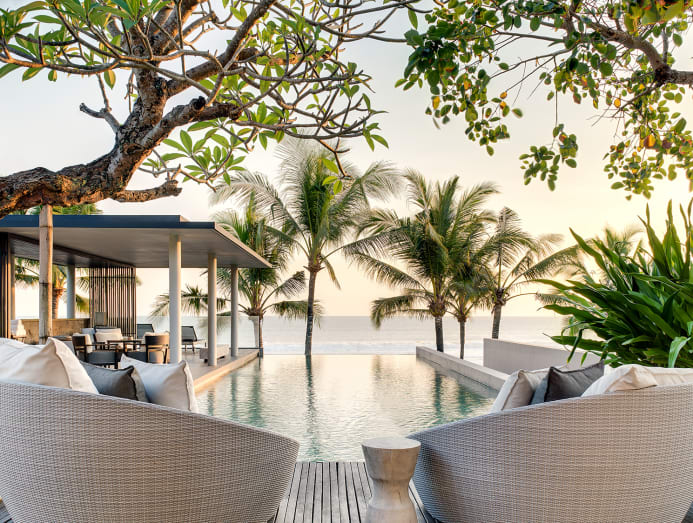 Soori Wyoming would have been perfect as the third property from the brand "because it had all the components of a Soori, comprising history, culture and art," Chan reflected. That will take a while to be realised but fans can look forward to another bespoke experience in Malaysia, slated for completion in late 2024.
Located in the UNESCO World Heritage Site of George Town, Soori Khoo Kongsi is about architectural preservation. The highlight is the Khoo Kongsi clan house belonging to the association of the Leong San Tong ('Dragon Mountain Hall') clan. Built in 1906, the conserved building is sited in Cannon Square, surrounded by a block of shophouses that Chan will revive into 14 one- to three-bedroom suites.
More than just a fine spectacle of colour, and intricate wood and stone carvings, the clan is a symbol of Penang's heritage, when Chinese migrants came to seek their fortunes and sought protection from other rival clans within these structures. "It is called Cannon Square because the British would come with their weapons to break up clan fights during the 19th century. Small, secret entrances guard against rivals," Chan shared on the intriguing backstory.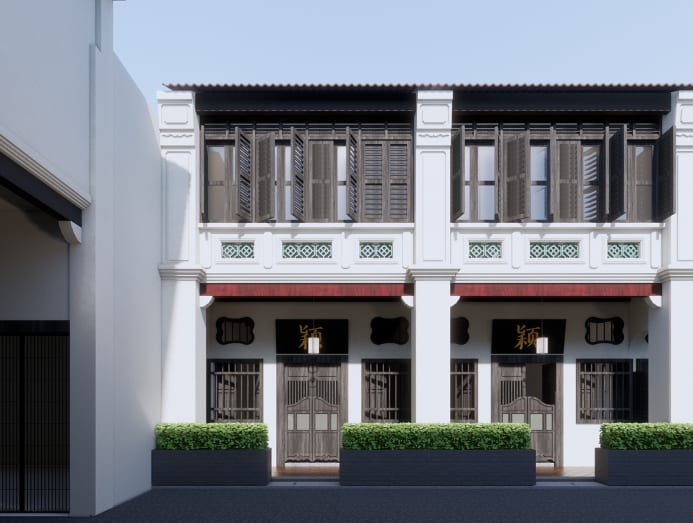 The project is close to Chan's heart. His mother belonged to the Khoo clan and Chan stayed in the compound as a child for a time, running through the five-foot-ways and internal courtyards with lily ponds. These memories feed into the design of the hotel that melds heritage and contemporary elements.
Chan believes the project will help with urban rejuvenation. "My goal is to revive the core area of the Georgetown Heritage precinct by eventually expanding the scope of the project to the shophouses fronting Cannon Square," he explained. Hotel guests will be able to enjoy breakfast in the courtyard as well as participate in curated cultural activities, similar to Soori Bali's Journeys that enhance the site experience with padi field visits and picnics by waterfalls.
"This is part of the brand ethos. The approach of the hotel is more boutique and customised, with a personal touch. That's also how I like to enjoy my holidays so I created the hotel in this way," Chan shared.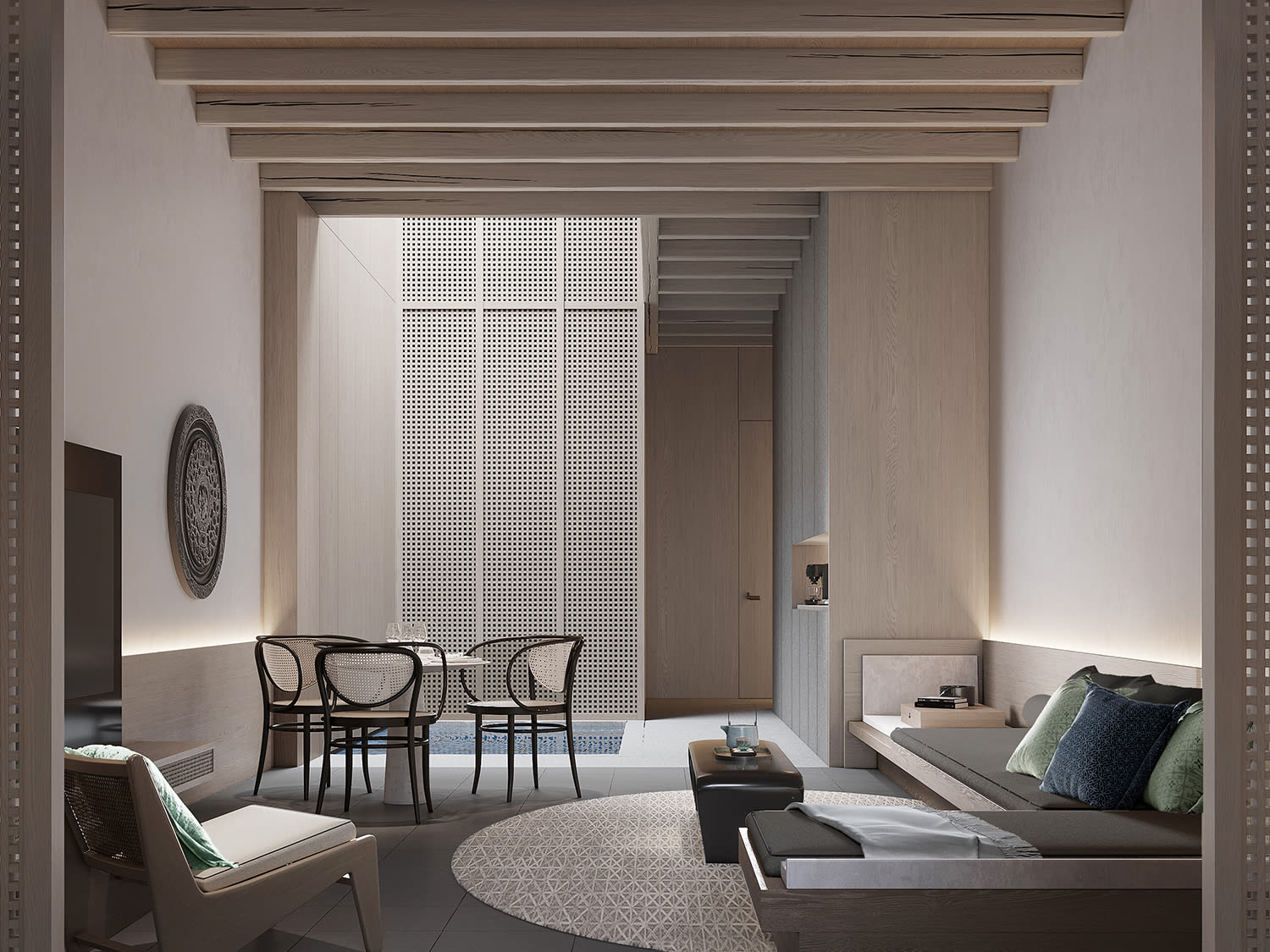 Also moving forward is Soori Niseko. "Soori Niseko will be a ski-in, ski-out destination. Around the area, we will be one of the few with a contemporary design and onsens in each unit," said Chan on the grey and brown building, which will have a public onsen on the roof as well as mountain views from the upper levels.
Guests can also expect more in Bali. Chan is creating Soori Ubud Estate, which will be part of a sub-brand of Soori, The Estates that offers large houses with service. It is modelled after the 10-bedroom Soori Estate in Soori Bali where the Kardashians holidayed in private. The design process involves the use of generative AI. "Design is changing very quickly through AI and as it's my own project, I keep experimenting. That's what is holding up the process," he mused.
There are no set opening dates but Chan is in the process of setting up a separate team to operate the Soori Hotels & Resorts and Soori Residences brands. Rest assured, each property will come with Chan's Midas touch covering all aspects of design from architecture and interior to furniture design and landscaping. "I've complicated the process by designing every single element but I like it. The process is painful but when it's finished, it's satisfying to see a Soori property living and breathing."