Why rum is going to be the next big thing, according to a former Macallan brand guru
Ken Grier, the former creative director of The Macallan now lending his marketing talent to premium Colombian rum producer Dictador, says rum has what it takes to become the next investment-worthy spirit.
You'd want a creative like Ken Grier in your team. During his two decade-long marketing career for The Macallan, Grier, who hails from Scotland, helped the whisky brand grow five times in volume and nine times in profit, sealing the spirit's reputation as the number one single malt Scotch in the world by value.
In 2018, he left Edrington, the group that owns The Macallan, to start his own company, De-Still Creative, a brand growth consultancy that offers services to leading drinks, luxury and photography brands.
Grier is now applying his marketing chops to rum – he is presently serving as creative director of rum producer Dictador, which recently unveiled its Dictador X Richard Orlinski 5 Decades in Singapore. The new series features rums bottled in sculpted artworks by French contemporary artist Richard Orlinski.
CNA Luxury got Grier to share his take on why there is great potential for the spirit to become the next investment-worthy liquid.
LOOKING BACK, WHAT WAS THE BIGGEST MARKETING CHALLENGE WHILE WORKING FOR THE MACALLAN?
The biggest marketing challenge was taking a boutique whisky brand and turning it into a true luxury powerhouse with modest budgets and severe stock constraints.
I'm very proud that we were able to become the number one single malt in the world by value, and to become a leader in the auction and collectables market. We developed the modern playbook on how to build luxury spirit brands and deliver some of the most lauded and awarded innovations. It took vision, out-of-the-box thinking, focus, courage, and the ability to communicate and galvanise around a purpose.
WHAT DREW YOU TO DICTADOR RUM?
Dictador is a unique brand. It has all the characteristics that The Macallan showed: Visionary leadership, superb liquids, a love for great aesthetics, and a restless intent to be the best. We are getting into [the early stages] of what will be a very exciting and fast-growing ultra-prestige rum sector.
Rum is a fascinating category with all the credentials of rare and collectable Scotch: It's a dark, complex and lustrous spirit. It has age statements, rarity, the benefit of provenance, strong people stories, and interesting expressions.
WHAT DO YOU THINK CONSUMERS LOOK OUT FOR IN SPIRIT BRANDS IN TODAY'S CROWDED MARKET?
An authentic, emotionally connective story, distinctive liquids, and wonderful packaging and presentation. And that magic ingredient – the cachet of scarcity. Increasingly, drinkers also want brands that are at home in the physical world and the metaverse.
CAN YOU TELL US MORE ABOUT THIS NEW COLLECTION FROM DICTADOR IN COLLABORATION WITH ORLINSKI?
The Dictador had this superb idea [of combining art and rum]. I think it is one of the most exciting, category-disruptive and collectable projects that I have seen, and I wanted to help spread the word.
It's been a massive success, thanks to the collection's stunning aesthetics, the rum's blend of vintages – 1966, 1976, 1986, 1996 and 2006, each representing a decade of Orlinski's life and work – and the support of Orlinski and his team.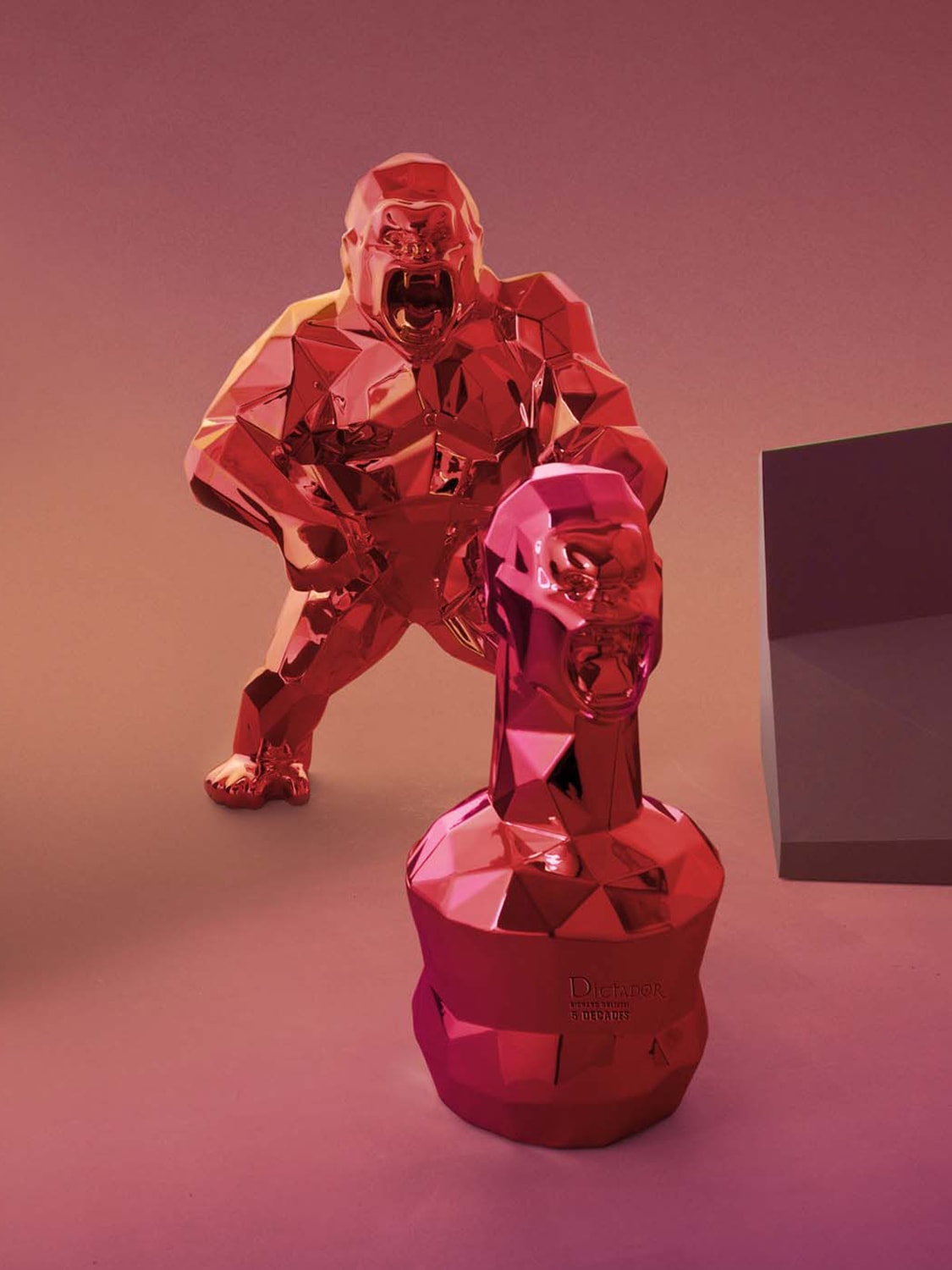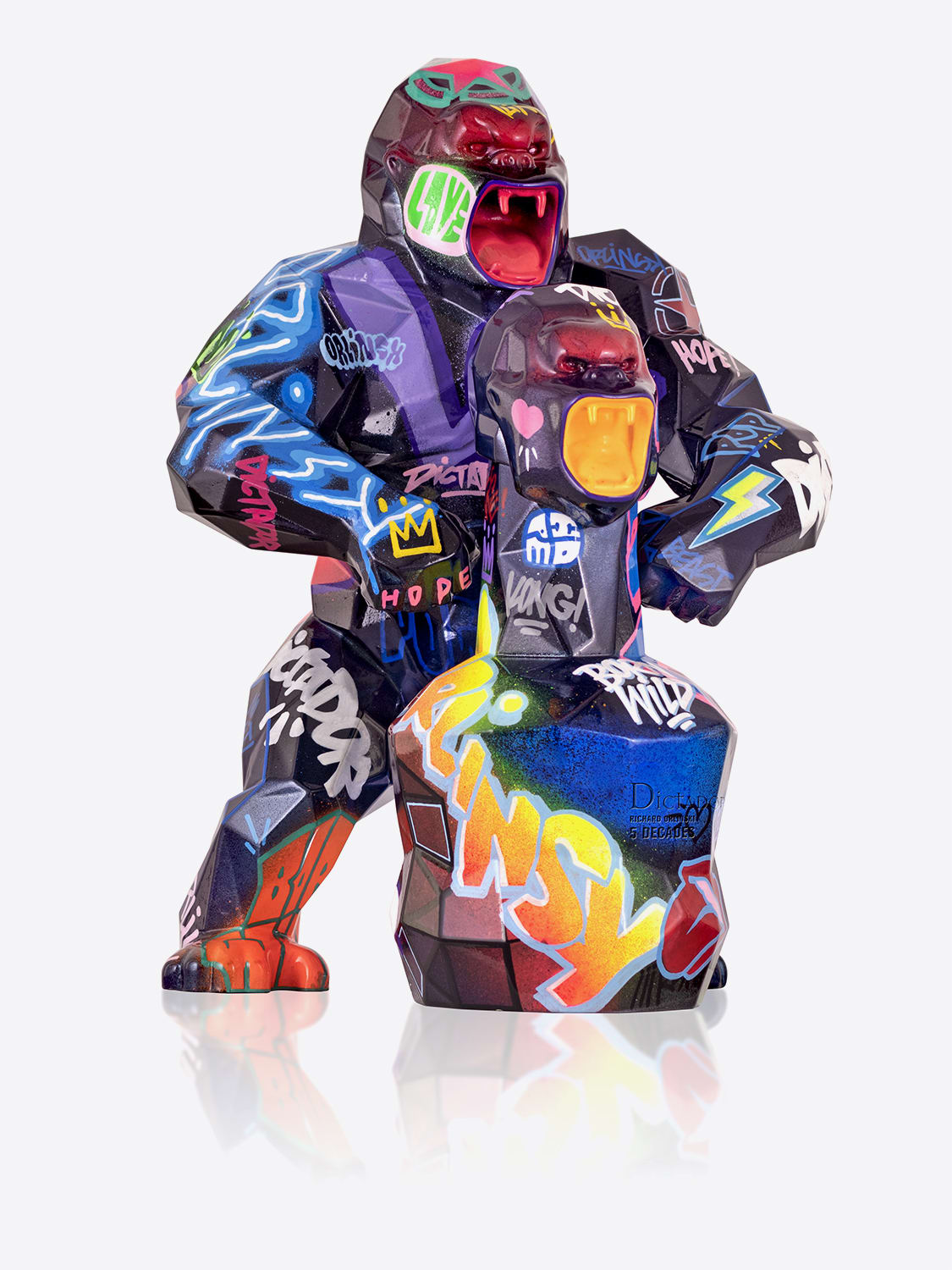 Only 525 bottles from the collection are available worldwide. One of the exclusive 25 hand-painted bottles by Orlinski and a corresponding NFT sold for US$100,000 (S$138,600) at Art Basel Miami last November, setting a new world record price for a bottle of rum.
WHAT KIND OF RUMS WOULD QUALIFY AS INVESTMENT-WORTHY OR COLLECTABLE RUMS?
Dictador is the leading ultra-prestige rum and, at the moment, the only real investment-grade rum. For me, distinctive spirits with strong terroir-driven stories are interesting. I would also really focus on the dark rum segment, like those from Dictador, and to a lesser extent Caribbean artisanal rums, especially those from Barbados and Jamaica.
IF YOU COULD DRAW PARALLELS BETWEEN THE BRAND DEVELOPMENT PHASES OF THE MACALLAN (DURING YOUR TIME THERE) AND THOSE OF DICTADOR, WHICH PHASE IS THE LATTER IN RIGHT NOW?
If we look at the brand's journey from "niche" to "expansion" to "dominate", then I think we are in the expansion phase.
The brand is growing rapidly because it has the largest cache of really old rums in the world. It has been innovative with projects like 2 Masters, where we finish our very old rums in casks from suppliers like Hardy Cognac, whisky maker Glenfarclas, and Hungarian wine producer Royal Tokaji, as well as the amazing Dictador Generations decanter collaboration with French glassmaker Lalique.
We recently launched our 2 Masters Carlos I Edition, which features a 1980 vintage rum aged in Brandy de Jerez casks by Osborne, one of the oldest sherry and spirit producers in Spain. There will be also another major street artist collaboration. In the NFT space, we will continue to bridge the gap between the physical and the metaverse.
The Dictador X Richard Orlinski 5 Decades is available from Malt & Wine Asia