Zenith watches sell out after Xiao Zhan announced as ambassador
The popular Chinese actor and singer was announced as Zenith ambassador on Jul 12, sparking fan interest in the brand's products.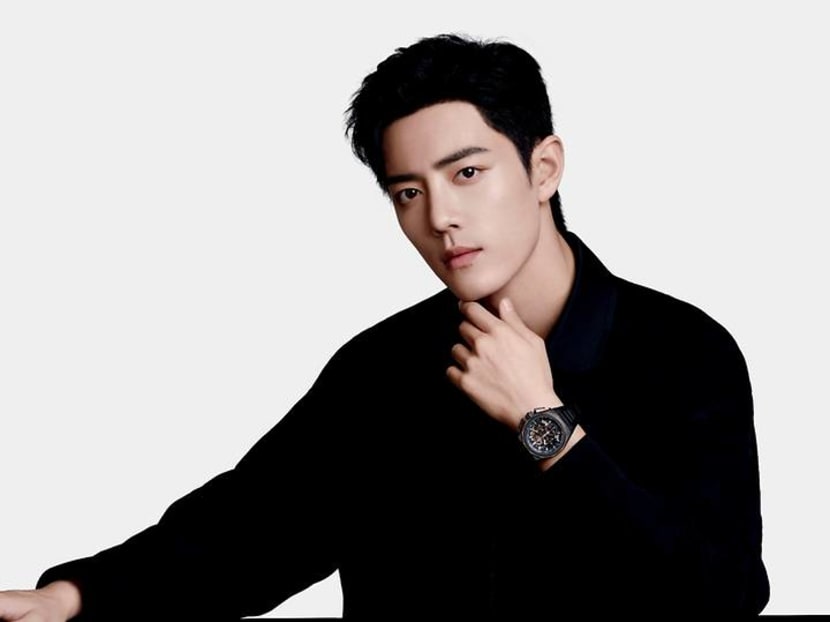 Swiss watchmaker Zenith has announced Chinese star Xiao Zhan as its ambassador, sparking a frenzy by enthusiastic fans to purchase the brand's luxury timepieces.
Xiao Zhan is a hugely popular singer and actor in China. The star has almost 30 million followers on Chinese microblogging and social media platform, Weibo.  
In a press release, Zenith said that it is Xiao Zhan's spirit of "constantly seeking to outperform oneself and break boundaries to reach new stars" that makes him the perfect ambassador for the brand and its Time to Reach Your Star motto.
"We are delighted to welcome Xiao Zhan to the Zenith family. Undaunted by challenges, he has always pushed himself in his career, and the same can be said for Zenith. Breaking down boundaries to forge ahead, Zenith will partner with its new brand ambassador Xiao Zhan to embrace the future together with the spirit of Time To Reach Your Star," said Julien Tornare, CEO of Zenith.
"It is my pleasure to be the brand ambassador of Zenith, a brand possessing a history spanning over 150 years. We both share a drive to always do better, to always deliver more out of ourselves and break boundaries," Xiao Zhan said.
The news was greeted by fervent fans sharing pictures of their receipts for Zenith products on China's Weibo micro-blogging platform, Business of Fashion reported. Fans also took to Twitter to share screenshots of sold-out notifications on Zenith's official Taobao store.
Mainland China became the world's top destination for Swiss watches last year, displacing Hong Kong's decade-long reign at the top of the list. According to the Federation of the Swiss Watch Industry, exports to mainland China climbed to S$3.5 billion in 2020, up from S$2.9 billion the previous year.
In recent years, luxury brands have been targeting the lucrative Chinese market by partnering with local celebrities in a bid to ingratiate themselves with their social media fans. In May 2020, Xiao Zhan was also named ambassador of Italian luxury brand, Tod's.
Here are a few facts about Xiao Zhan and his star power.  
HE'S A BOY BAND MEMBER
Aside from his acting chops, Xiao Zhan is also known as a talented singer and member of boy band, X NINE. The band was formed in 2016 during China's idol survival show, X-FIRE, and consists of seven other members.
HE WAS A DESIGNER AND PHOTOGRAPHER
Before Xiao Zhan found fame, however, he had a career as a designer. He studied design at the Modern International Art Design Academy at Chongqing Technology and Business University. Prior to joining the X-FIRE talent reality show, Xiao Zhan worked as a photographer and graphic designer.
IT WAS HIS ROLE IN THE UNTAMED THAT CATAPULTED HIM TO STARDOM
In 2019, Xiao Zhan starred in xianxia fantasy drama, The Untamed, alongside Wang Yibo, another popular Chinese star. Set in ancient China, the story follows two young paladins and their murder mystery adventures. Xiao Zhan played the impish Wei Wuxian, who forms an unlikely bond with strict rule-follower Lan Wangji, played by Wang Yibo.
HE'S NO STRANGER TO CONTROVERSY
A large fan base can be a double-edged sword, and in Xiao Zhan's case, it once put him in hot water. The star and his fandom became the centre of controversy after a group of fans reported American fan fiction site AO3 to Chinese authorities for hosting a fan fiction that depicted Xiao Zhan and Wang Yibo in a same-sex relationship. The site, which was extremely popular in the Chinese mainland, was ultimately banned in the country, leading to a huge public backlash.
In April 2020, the star was also accused of making a fake donation to COVID-19 relief efforts, prompting his management to release a donation certificate as proof of the contribution.